Osaka Osamu `` Enchanted meat sauce fried rice with lentil balls '' tasting review with plenty of meat sauce on leek balls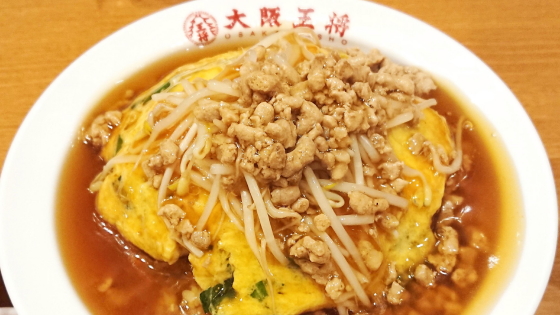 `` Enchanted meat ankake leek ball fried rice '' with fried rice with a leek ball on the fried rice has appeared from Wednesday, November 6, 2019 as the 4th edition of Osaka Osho's 50th anniversary limited menu . The 50th anniversary limited menu is ``
Tenkai Invincible Fried Pork Fried Rice
'' and ``
Completely Perfect Super Golden Curry Fried Rice
'' and other menus that respond to gutsuri have appeared, so how much volume is the fascinating meat ankake leek ball fried rice? I tried to eat it.
The 50th anniversary limited menu 4th 'Enchanted Meat Ankake leek ball fried rice' will be on sale for a limited time from Wednesday, November 6th! The spirit of the dumpling specialty shop Osaka Osho
https://www.osaka-ohsho.com/news/2019/1106.html
Arrived at Osaka Osho.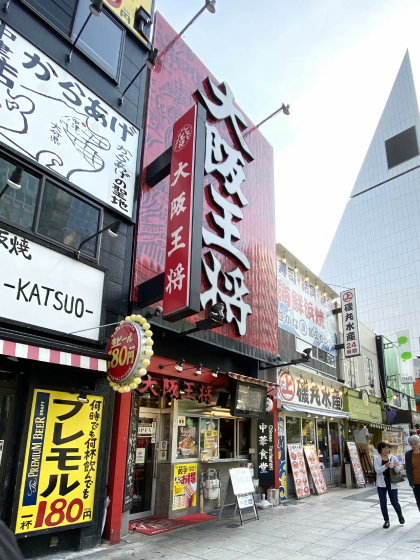 There was a poster of "Enchanted Meat Ankake Leek Dish" on the storefront.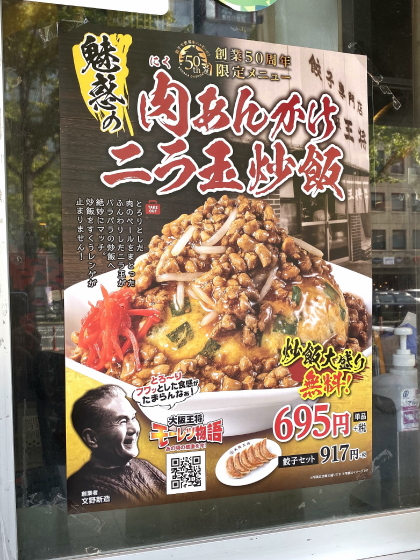 Immediately after I ordered the enchanted meat ankake leek ball, it was served in about 5 minutes. Plenty of ankake is applied so that the central leek ball seems to sink.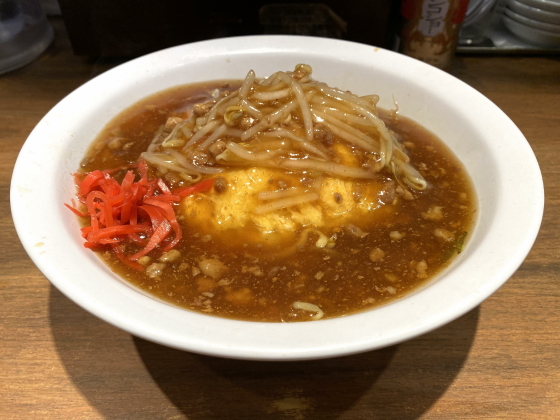 Compared to a transportation IC card, it is about this size.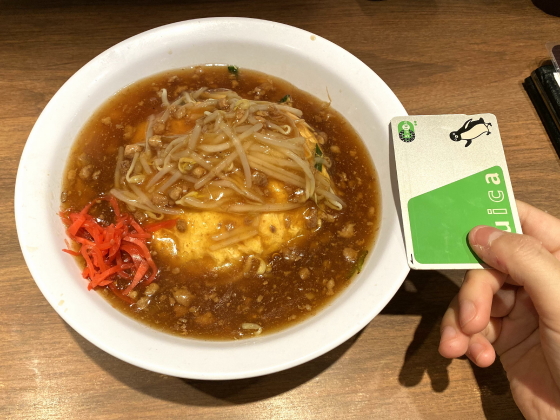 This is about the height. The poster was served in a fried rice bowl, but this time it was offered in a bowl.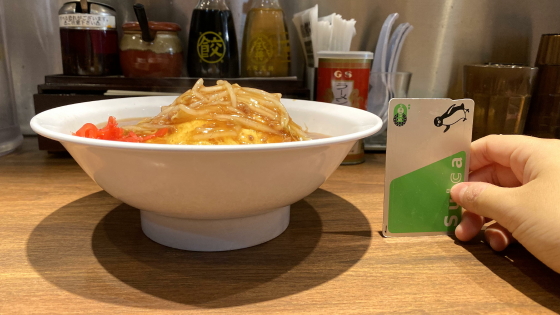 The scent of soy sauce spreads out from the simmering sauce, which inspires your appetite.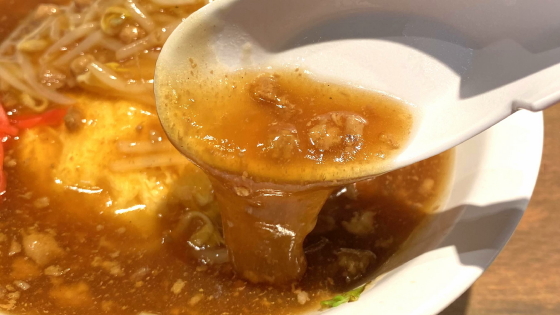 A large-sized meat soup, sweet and spicy sauce and fluffy eggs are entwined with fried rice, and the finish is responsive. The amount of leek is modest and the smell is not too much.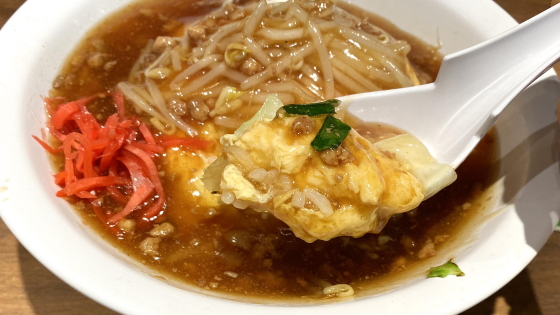 The fried rice lettuce and the bean sprouts were fresh and crisp in texture, reducing the aftertaste of the rich fried rice. Because I had plenty of sauce, I felt that it was perfect for the coming cold season that I was able to eat hotly until the end.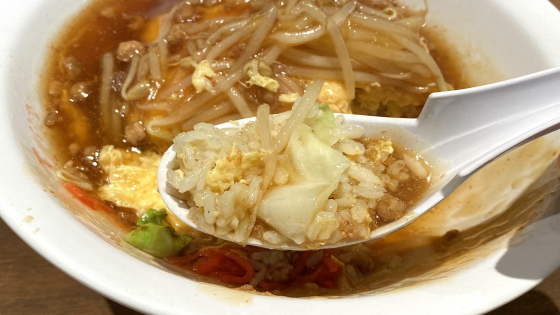 ・ Additional notes
The first restaurant I went to was soaked in the meat, so I ordered another enchanted fried rice noodle balls again at another store.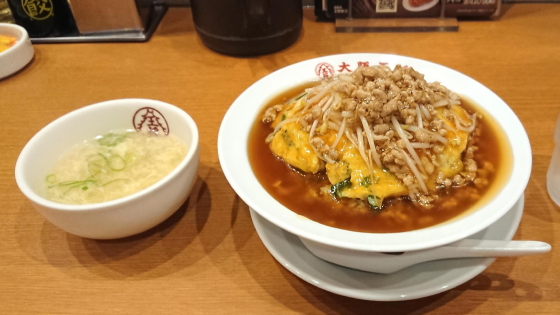 Although the vessel is different, there were plenty of large pieces of meat as in the menu photo.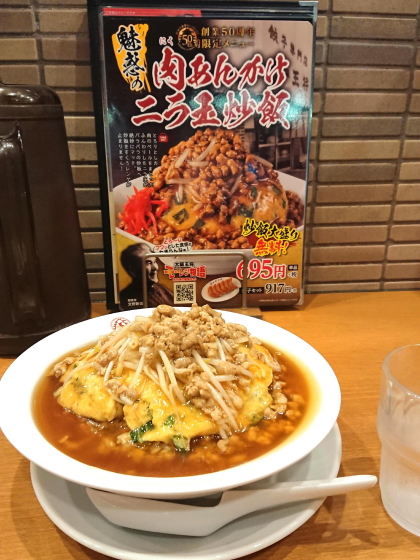 "Enchanted meat ankake leek ball fried rice" is limited from November 6, 2019 (Wednesday) to the end of December 2019, the price is 695 yen excluding tax.