'PlayStation VR 2' may solve the 'Godley' problem peculiar to VR headsets revealed from the acquired patent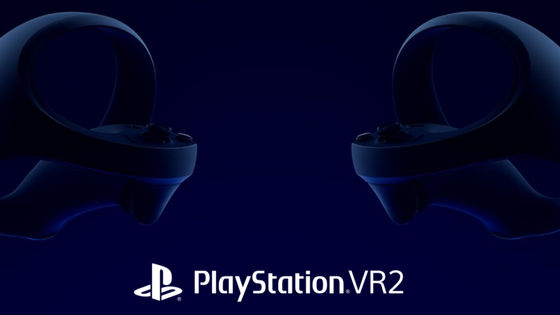 From the patent acquired by Sony, it is possible that the new VR headset '
PlayStation VR2
' for PS5 has solved the 'Godley' problem that occurs in VR.
Sony patent could solve the "god ray" problem in PSVR2 | Ars Technica
https://arstechnica.com/gaming/2022/02/sony-has-patented-a-method-to-fix-god-rays-in-vr-headsets-like-psvr2/
In VR headsets, there are cases where lines of light are generated at high contrast called 'God Ray'. This is a phenomenon like so-called
lens flare
. However, from the patent acquired by Sony, 'PlayStation VR2 may have solved the Godley problem,' reports Ars Technica of overseas media.
A normal lens has a curved surface and a certain thickness.
Fresnel lenses
are made to reduce the thickness. Fresnel lenses have a much shorter focal length than regular lenses, and their thin and light body makes them ideal for VR headsets. However, there are cases where the light that hits the uneven edges of the lens surface bends laterally, and when it hits the eyes, it causes the Godley problem.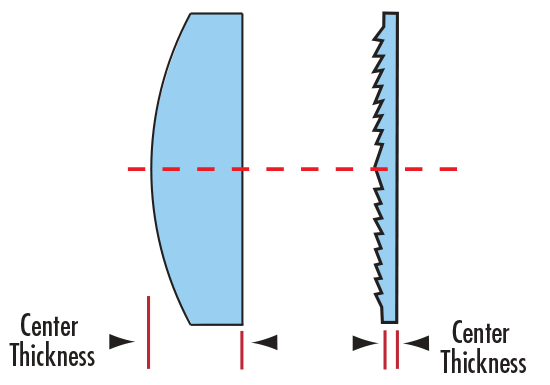 In the case of PlayStation VR , which is Sony's VR headset, the Godley problem was avoided by adopting a normal curved lens. However, from the information on the official product page , it is clear that PlayStation VR2 uses a 'lightweight and well-balanced Fresnel lens' for the lens part.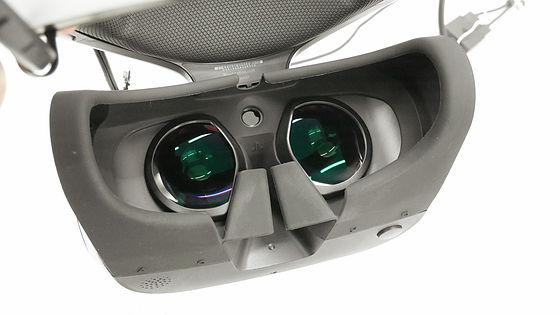 Sony applied for a patent in 2017 entitled '
Fresnel Lenses and Fresnel Lens Manufacturing Methods
' and obtained it in 2020. This is a patent on a method for manufacturing Fresnel lenses that can solve the Godley problem that occurs with Fresnel lenses.
The patent is that an opaque light absorption material is poured into the concave part (30 in the figure below) on the surface of the Fresnel lens with unevenness.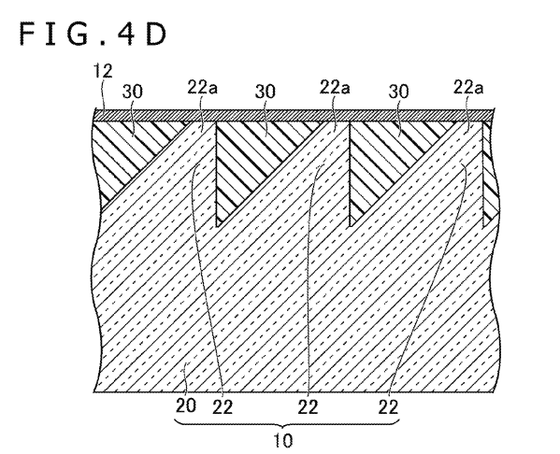 By eliminating the light-absorbing material that has flowed into the recesses and leaving the light-absorbing material only at the tip of the protrusions (see the figure below: 12), it seems that the occurrence of god rays can be suppressed. It seems that Sony's patent can be applied only to circular or square Fresnel lenses.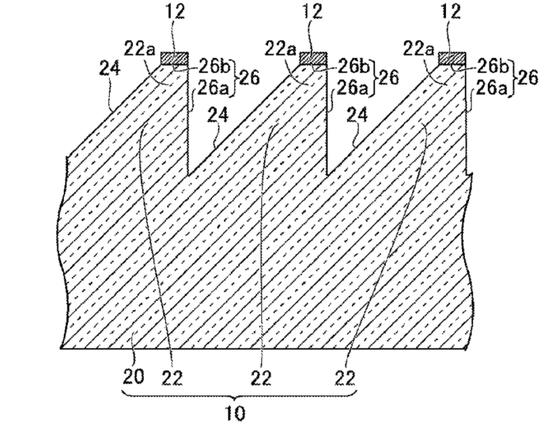 Just because Sony has a patent, it's unclear if this patent will actually be used in VR headsets. However, Sony specifically mentions the adoption of this Fresnel lens in head-mounted displays in its patent, so 'it is clear that we are considering adopting it in VR headsets,' Ars Technica said. I'm pointing out.

However, there is no mention of whether filling a portion of the lens with a light-absorbing material has any effect on the sharpness or resolution of the image projected through the lens.