Google is sued by the Attorney General of multiple states that ``we have been deceiving users and collecting location information since at least 2014''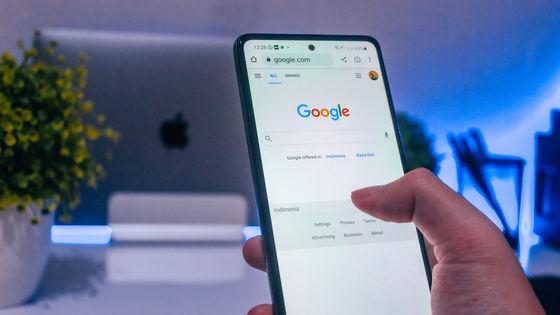 Google was sued by the Attorneys General of the District of Columbia, Texas, Washington, and Indiana for ``deceiving users and collecting location information unfairly''.

AG Racine Leads Bipartisan Coalition in Suing Google Over Deceptive Location Tracking Practices That Invade Users' Privacy
https://oag.dc.gov/release/ag-racine-leads-bipartisan-coalition-suing-google

DC, Washington, Texas and Indiana sue Google, alleging it deceived customers about location data - The Washington Post
https://www.washingtonpost.com/technology/2022/01/24/google-location-data-ags-lawsuit/

American AGs sue Google over location data gathering • The Register
https://www.theregister.com/2022/01/24/google_sued_location/

Four Attorneys general sue Google for allegedly deceiving users over location data - The Record by Recorded Future
https://therecord.media/four-attorneys-general-sue-google-for-allegedly-deceiving-users-over-location-data/

Google has built a $ 1.7 trillion (about 190 trillion yen) business by collecting user information and profiting from it. But since at least 2014, Google has had disingenuous privacy practices with consumers, according to the lawsuit. Specifically, the Attorneys General allege that Google has built its services to give it more access to users' data, using false promises and dark patterns .

District of Columbia Attorney General Carl Racine said of the lawsuit, ``Google claims that customers can protect their privacy and control the personal data companies can access by changing their account and device settings.'' However, the reality is that Google continues to systematically monitor its customers while collecting and profiting from customer data, and Google's bold misrepresentation clearly violates consumer privacy. " commented.

BREAKING: My office is suing Google for deceiving users and invading their privacy.

Google claims that changing your device and account settings protects your data. The truth is, since 2014, Google has systematically surveilled users no matter what settings they choose.

— AG Karl A. Racine (@AGKarlRacine) January 24, 2022


Location information is commonly used to target users through Google ads and organic search results. As a result, ``advertisements that are of interest to users'' related to users are displayed, and advertisers can place more effective advertisements through Google's advertising platform.

In this way, location information plays an important role in Google's advertising platform, but even after users change their account or device settings to disable location information, Google will continue to use various Google services and Wi-Fi. The complaint alleges that location information is determined through -Fi data, information obtained from advertising partners, etc.

The claim that ``Google still collects your location even after you disable location'' is based on the fact that Google apps still track and collect location data even when location is disabled. I'm here. In fact, Google was sued by the State of Arizona in 2020 for ``problems that continued to collect information even when location information was turned off,'' and in this lawsuit, Google does not disable location information for users. It is also clear that various measures were taken.

It turns out that the Google app continues to track and collect location data even if location information is disabled - GIGAZINE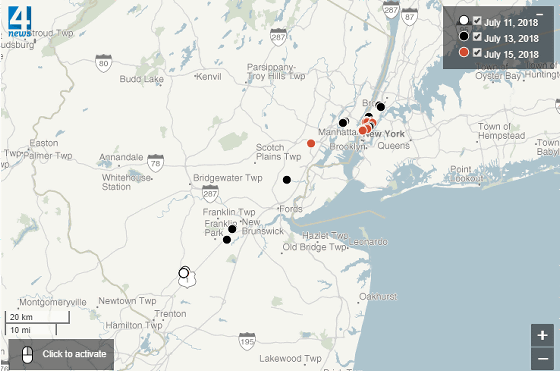 A Google spokesperson said in response to the lawsuit, ``We have always built privacy features into our products to give users fine-grained control over location information. I will clarify, "he commented.