Why is there a series of dangers in the United States of food shortages due to empty grocery shelves?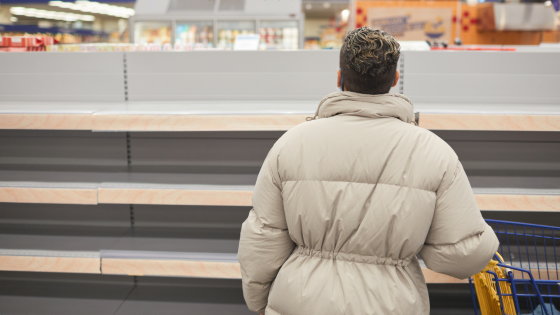 In the first half of 2020, when the pandemic of the new coronavirus infection (COVID-19) occurred, hoarding occurred in each country and there was a shortage of various
items
such as food and
toilet paper.
In January 2022, it was reported that shelves were being emptied again in American grocery stores.
Empty grocery shelves return as sick employees, supply chain delays collide
https://www.cnbc.com/2022/01/11/empty-grocery-shelves-return-as-sick-employees-supply-chain-delays-collide.html
Grocery store shortages are back. Here are some of the reasons why: NPR
https://www.npr.org/2022/01/12/1072462477/grocery-shortage-shelves-reasons
There are many images posted on social media of empty grocery shelves, and discount store
Aldi
publishes a list of missing items on
its website
.
In addition, conservatives use the hashtag '#BareShelvesBiden
' because the Joe Biden administration is the cause of the food shortage, but the news media
NPR
is also under the Trump administration. It points out that there was a shortage of food supplies.
COVID, Bad Weather, Supply Chain Issues Equals Empty Grocery Shelves. Pic.Twitter.Com/hMdNHuSWEI

— Edmund Moy (@EdmundCMoy) January 11, 2022
Empty grocery store shelves seen around Baltimore https://t.co/cTY3yvc0Jv pic.twitter.com/wrgqksEPI3

— FOX Baltimore (@FOXBaltimore) January 11, 2022


According to analysts in the food industry, there are multiple factors behind the bottoming out of goods at American grocery stores.

◆ Omicron strain epidemic
In the United States, the Omicron strain of the new coronavirus is rampant, and on January 10, the number of newly infected COVID-19 reached a record high of 1.4 million. The Omicron strain epidemic has become the largest stressor in the food industry, NPR said.

Grocery workers who come into contact with a large number of people are more likely to be infected with the virus, so many of their employees are absent from work due to the effects of COVID-19. The impact of COVID-19 is also serious in supply chains such as food producers, processors, shippers, and delivery companies. Sean Connolly, CEO of Corn Agra Brands, the world's largest comprehensive food and agricultural products group, said he had confirmed an increase in absenteeism due to Omicron stocks. The prediction that tensions may continue in the supply chain is perfectly reasonable for all of us. '

Samantha Webster, who works for a grocery store in San Francisco, told news media CNBC that 15 of the 60 employees are absent due to COVID-19, and the number of pallets arriving from the warehouse is also He testifies that there are not enough employees to help with unloading. "Shelves are becoming more and more empty. One person cannot sustain the entire department," Webster said.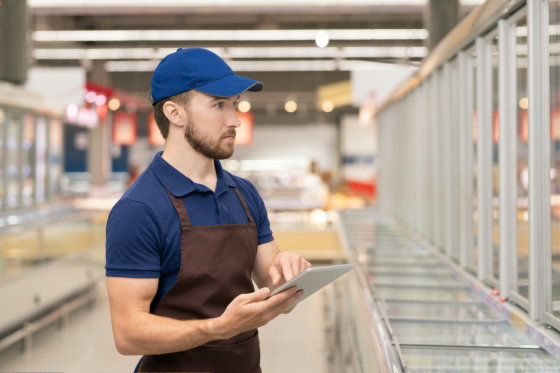 ◆ Labor shortage
The impact of COVID-19 is not limited to the absenteeism of workers infected with themselves and their families, but is also accelerating the "change of job from the food industry to another industry". Phil Lampert, editor of supermarket website
SupermarketGuru.com
, said the pandemic turned a grocery store into a 'battlefield.' During the pandemic, employees had to work face-to-face with fear of infection and were forced to explain to customers who were dissatisfied with product shortages and new public health measures. As a result, many people have left the supermarket job and are looking for another job.
According to a survey conducted by the National Grocery Association
, many member stores and wholesale grocery stores responded that they 'operate stores with 50% of the normal labor force', and the site is seriously manpowered. It seems that he is suffering from a shortage. Rampart says supermarkets are introducing higher wages, different benefits, stricter security, etc. to attract job seekers, but raising wages in the low-margin business of retail is not. It can be difficult.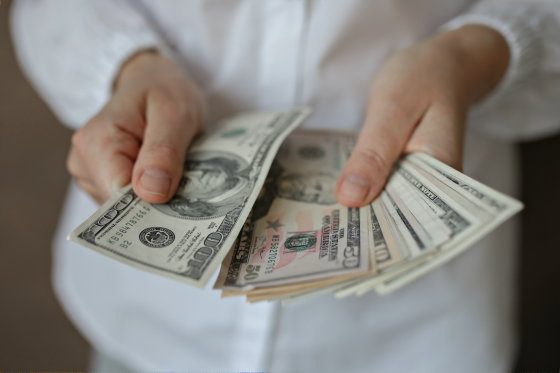 ◆ Shipping and transportation issues
The shortage of truck drivers has become a problem in the United States, and according to a report released by the American Truck Association in October 2021, the
shortage of drivers is estimated to be 80,000, which
is a record level. The industry is trying to attract workers due to rising wage levels, but the
driver shortage has not been resolved
.
Since trucks are indispensable for shipping and transporting products, the shortage of drivers is also one of the causes of the shortage of supply to grocery stores. In December 2021, the U.S. government, which took the situation seriously, announced
measures
to ease the requirements for obtaining a commercial driver's license and strengthen recruitment activities for veterans.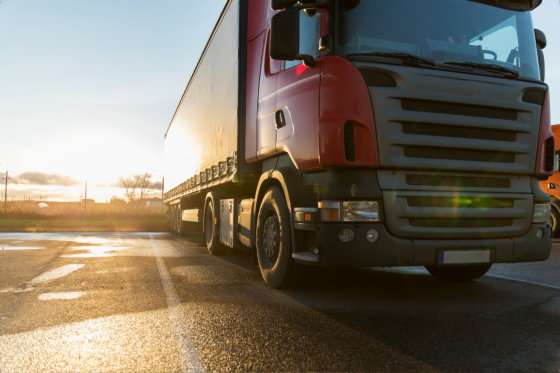 ◆ Climate change and bad weather
Climate change has long plagued the food industry, and increasing global warming and extreme weather threatens food production around the world. According to Lampert, meat, egg and dairy producers have difficulty getting feed such as corn and soybeans, and heavy rains in Brazil have reduced coffee yields. Also, in
Washington State, which was hit by bad weather, the
main road was damaged, and food transportation to Alaska was delayed.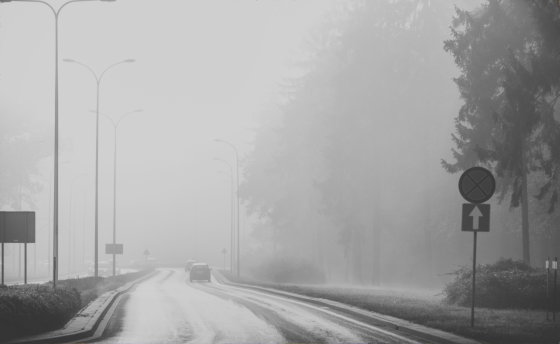 In addition, Nate Rose, communication director of the California Grocery Association, said, 'Even if something is out of stock on Tuesday night, the store is often restocked on Wednesday. The problem that is occurring is mainly supply delays, not a complete outage. "Everyone is now totally dependent on the just-in-time supply chain. I think we're facing only a few delays," Rose said.


in Note, Posted by log1h_ik