Amazon's household goods are out of stock due to demand for new coronavirus, delay at Amazon Prime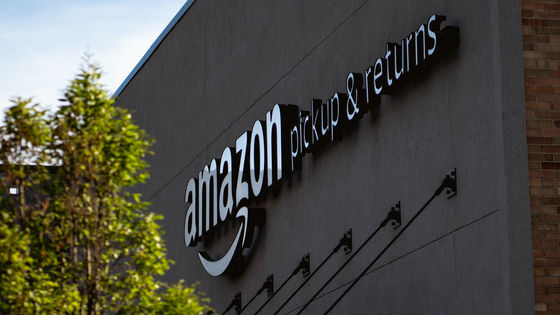 Following the spread of the new coronavirus, a
national emergency was declared
in the United States on March 13, 2020, local time. Meanwhile, Amazon reports on its blog that 'The effects of the new coronavirus have caused Amazon's household goods to be out of stock and delayed delivery.'
Amazon's actions to help customers, communities, and employees affected by COVID-19
https://blog.aboutamazon.com/company-news/amazons-actions-to-help-employees-communities-and-customers-affected-by-covid-19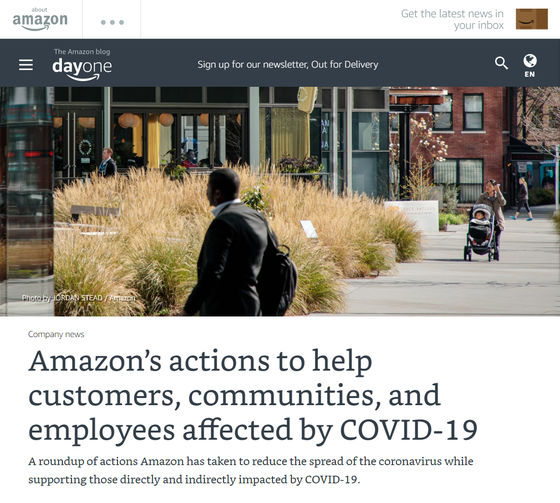 Coronavirus: Amazon says items out of stock, deliveries delayed
https://www.cnbc.com/2020/03/15/coronavirus-amazon-says-items-out-of-stock-deliveries-delayed.html
Some Amazon Prime deliveries are delayed and it's running out of staples due to coronavirus-The Verge
https://www.theverge.com/2020/3/15/21180737/amazon-deliveries-delayed-coronavirus
Amazon says on its blog, `` It's important to serve customers and the community during this time when the new coronavirus infection (COVID-19) is rampant, ensuring you get the items you need when you need them However, with the spread of COVID-19, the number of online shopping users is increasing, which is affecting the way customers are served in the short term, especially for some popular Some brands and merchandise, especially household groceries, are currently out of stock, and users may find that some of our delivery services are slower than usual. We are working 24x7 with our resellers to ensure availability of all products and add the ability to fulfill all orders. ' , That some in the trade have continued to out of stock, and explains that the delay is caused in the delivery service.
According to CNBC's news agency, 'Everything that is in high demand, such as toilet paper or bottled water, is briefly out of stock, and many seem to be out of stock. Despite the quick delivery option, there is also a delay of a few days, and after adding the item to the basket, Amazon states that the item will arrive within 4 days. '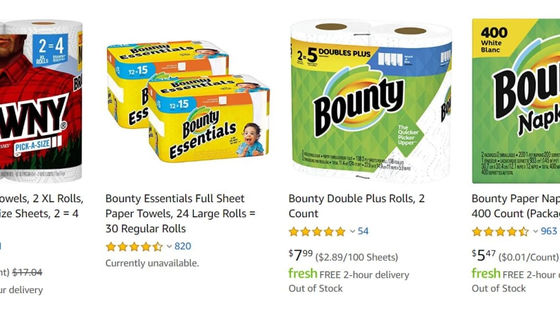 In addition, Amazon will take measures in accordance with the
policy
not to artificially raise the price of high-needs products by taking advantage of the spread of the new coronavirus and not to block or delete tens of thousands of items Is also emphasized. In addition, Amazon wrote, 'We will actively monitor the Amazon marketplace and delete anything that violates the policy.'
In fact, Amazon has already deleted one million items claiming 'prevention and complete cure of new coronavirus infections' and suspended thousands of accounts.
Amazon deleted 1 million items claiming `` Prevent and cure coronavirus infection '' and suspended thousands of accounts-gigazine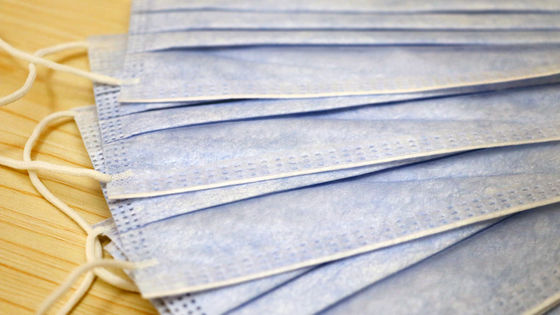 In addition, Amazon will offer customers who use grocery delivery services, such as its Prime Now, Amazon Fresh, and Whole Foods Market delivery services, the option to select `` unattended delivery '' at the time of accounting, which will help customers Is offering a service to place products in the locations specified by. In addition, it seems that this unmanned delivery option can not be selected if you are ordering alcohol products.
CNBC points out that Amazon's logistics challenges could be highlighted as demand for online shopping increases. While Amazon is working to avoid supply chain disruptions, some factories, such as China, remain closed.
In addition, CNBC said that Amazon
eased
its
attendance policy for warehouse workers in
early March 2020, allowing employees to take indefinite unpaid leave during March, and employees of some Amazon fulfillment centers. Point out that they may not be at work.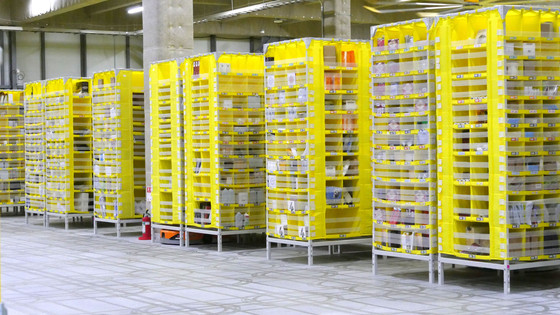 In addition, to protect customers who shop at retail stores, Amazon has also clarified that stores operating under Amazon have strengthened daily cleaning procedures and added nighttime store cleaning. Also, educate employees in accordance with the guidance of the US Centers for Disease Control and Prevention (CDC), allow teleworking employees to work from home, and employees who have been diagnosed with a new type of coronavirus infection. Offers a paid vacation and explains the company's efforts.