Due to the new coronavirus, the scheduled delivery date at Amazon prime is one month ahead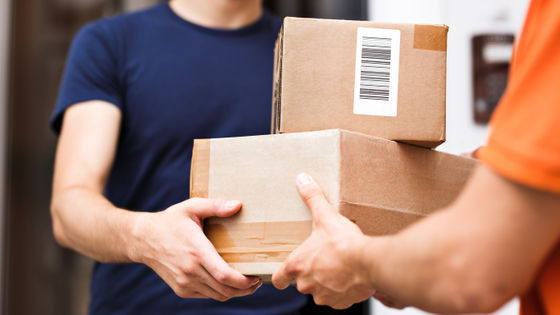 Amazon's paid membership service, Amazon Prime , has reported cases where due to the effect of the new coronavirus, the scheduled delivery date of the product, usually 1-2 days after ordering, is nearly a month ahead. Amazon announces this as a 'prioritized result,' indicating that it will prioritize shipments of daily necessities and other items for the time being and significantly delay the delivery of products that are not.

Amazon Prime delivery delays are now as long as a month-Vox
https://www.vox.com/recode/2020/3/22/21190372/amazon-prime-delivery-delays-april-21-coronavirus-covid-19

Amazon Prime deliveries delayed up to a month amid coronavirus
https://nypost.com/2020/03/23/amazon-prime-deliveries-delayed-up-to-a-month-amid-coronavirus/

As the spread of the new coronavirus worldwide continues to stop, people who are restricted to go out shopping more online, and Amazon is out of stock and delayed delivery Has been reported. To address this, Amazon has launched a policy of hiring 100,000 new jobs and strengthening its fulfillment centers and other features.

The impact of shortages and delayed delivery extends to a wide variety of products, not only household goods but also office supplies and miscellaneous goods. Ars Technica of IT news site stated, 'If you order copy paper, umbrellas, shovels, etc. on Amazon.com, the delivery schedule will be about one month ahead on April 21, 2020. Paints etc. are further April and is 28 days ' was pointed out .

And on Twitter, 'Does Amazon change the delivery date of any product on April 21? Or is this a punishment for me?'

Did amazon change delivery date for everything to April 21? Or are they just punishing me? (I'm guessing essentials are being prioritized.)

— Andy Grewal (@AndyGrewal) March 23, 2020


'Amazon wants you to be generally joking about because I ordered random pieces of ridiculous things to get rid of the misery of isolation for quarantine, but they didn't deliver them in two days. Yes, I don't want a piano or pyongpyong jumping shoes on April 21! ', And the delivery date for many products is set to' uniformly on April 21. ' It has been that 'it is you know.

Amazon has really got to stop playing because if the stupid / random things I order to take the misery out of quarantine can't arrive within 2 days, I'm not going to make it.April 21 is NOT when I'd like my piano or Kangoo jumps to arrive.That's legit 1 month away !!!

— ??????????????????????? (@raquelbelll) March 23, 2020


An Amazon spokesman told Vox, an IT news site that inquired about this, 'The expected delivery date is April 21 is not a technical bug or error. In order to provide services to our customers and to ensure the safety of our employees, we have reviewed our supply chain and other priorities to prioritize inventory and delivery of high-priority products for our customers. The delivery schedule for some products is longer than usual. '

According to Amazon, most of the products that the company preferentially purchases from wholesalers and others are `` baby goods '', `` health and household goods '', `` beauty and health care '', `` food products '', `` industry and science '', `` pet supplies '' It is said that it is narrowed down to six categories. In addition, efforts by Amazon to prioritize the delivery of some products were initially performed in the United States and the United Kingdom , but on March 22, it spread to Italy and France .

Although part of the new coronavirus measures, delivery of some products is also delayed to Amazon prime members who are paid services, but at the time of article creation Amazon refunds part or all of the membership fee It is not disclosed whether it is.