Square Enix president says he has high expectations for NFT and blockchain-based games
Yosuke Matsuda, president of Square Enix
, who is familiar with the Dragon Quest series and Final Fantasy series, announced his feelings at the beginning of the year on January 1, 2022. In this, President Matsuda
says that he expects games incorporating NFT
and
blockchain
technology to become a trend in 2022.
New Year's impression | SQUARE ENIX HOLDINGS
https://www.hd.square-enix.com/jpn/news/2022/html/post_244.html
Square Enix Has Big Plans For NFTs & Metaverse Gaming
https://kotaku.com/square-enix-president-hopes-nfts-blockchain-games-beco-1848294675
'NFT', which makes it possible to treat digital data as a unique and irreplaceable asset, and 'blockchain', the technology that is the basis of virtual currencies, have become major trends in the technology industry in recent years. Not only is it attracting attention from the game industry.
Andrew Wilson, CEO of Electronic Arts
(EA), a major publisher of popular games such as
Apex Legends
and
FIFA,
also said at the company's financial results report meeting held in November 2021 about NFT and blockchain. The future of the industry. '
Apex Legends and FIFA vendors say 'NFTs and blockchains are the future of the gaming industry'-GIGAZINE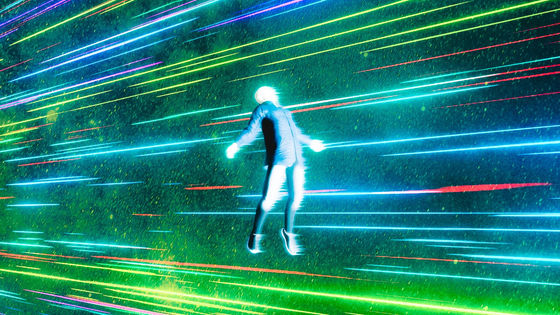 Mr. Matsuda, President of Square Enix, mentions such NFTs and blockchains. Regarding NFT, President Matsuda said, 'With the advent of NFTs that utilize blockchain technology, the liquidity of digital goods transactions has greatly increased, and as a result, various digital goods have been traded at high prices, which has attracted a lot of attention around the world.' In our medium-term business strategy announced in May last year, we have set AI, cloud, and blockchain games as priority investment fields as challenges to new fields, and have been actively investing in research and development. ' He said he has been focusing on NFTs and blockchains since 2021.
Next, as an initiative related to games using blockchain, 'The blockchain game that is about to enter the growth period has the potential to enable autonomous game growth by assuming the token economy. The biggest driver that enables the growth of this autonomous game is the diversification of people's attitudes and motives for games and other interactive content, and the development of the token economy will further accelerate this trend. Probably. '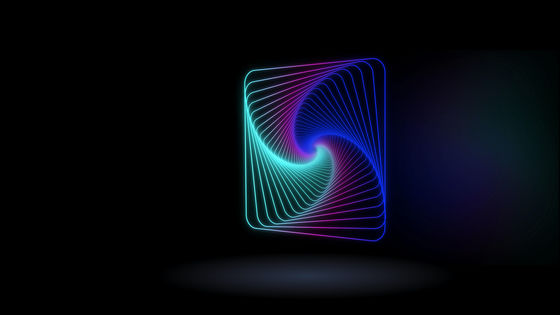 He continued, 'I fully understand that there are some concerns. On the other hand, there are always people in the community who have the motive of'Play To Contribute'(I want to contribute to make the game more interesting). While there are a certain number of games, unstable things such as personal good intentions and voluntary spirit have been the basis of creative activities. This is
the limit of conventional UGC
(User Generated Content). Since UGC relies solely on the expressiveness of its individual provider, there is no explicit incentive for creative activities, and this is a big game changer. I think this is one of the reasons why it was difficult for UGC to produce content, 'he said. He said that it was not possible to create content that would become a game changer from conventional UGC-based content.
NFT and blockchain are new technologies for producing better content than traditional UGC. 'The evolution of the token economy will only eliminate instability by providing explicit incentives. I think that the upside to one's own creation will be visualized, and more people will be involved in the creative activity and immerse themselves in it, which will open up the possibility that the game will grow even more interesting. '' Play To Have Fun From 'Play To Earn' to 'Play To Contribute', users with various motives are involved in the game and are interconnected, and what makes it possible is a token based on blockchain technology. And by establishing the token economy as a game design, we will realize the growth of autonomous games. This ecosystem is the reason why I call it a distributed game, and it is one of the trends of the future game. The one-way relationship between the game player and the game provider through the game as a finished product, and if this is called a centralized game in contrast to the decentralized type, it is centralized. Incorporating decentralized games into our portfolio in addition to type games is a major strategic theme from this year onward. '
President Matsuda also said, 'We will start full-scale business development with an eye on future issuance of our own tokens.'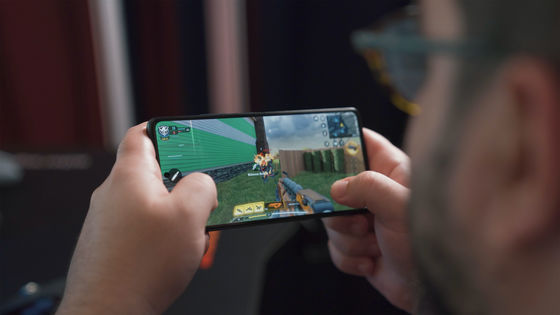 'Please note that Square Enix does not mention any detailed ideas such as how to implement blockchain in games or how to utilize NFTs,' said Kotaku, an overseas game media. It's unclear how Square Enix will bring blockchain and NFTs into the game.

In addition, game publisher Ubisoft introduced NFT that can be bought and sold in the game for the first time at 'Ghost Recon Breakpoint', but it has received backlash from many users and Ubisoft employees. In addition, the developer of 'STALKER 2: Heart of Chernobyl ' was also planning to introduce NFT, but due to the backlash from users, the plan was returned to a blank slate. Taking these examples, Kotaku writes, 'Square Enix wants to be on the list of game publishers and game studios that apologize for introducing NFTs into their games.'

Ubisoft launches first 'in-game NFT' at 'Ghost Recon Breakpoint'-GIGAZINE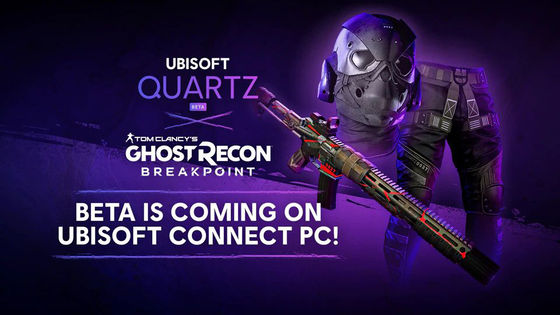 in Game, Posted by logu_ii