When Mark Zuckerberg, CEO of Meta who was reborn as AI, answers the interview, it looks like this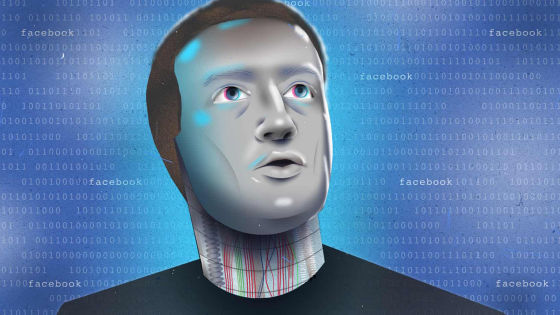 Facebook has pointed out various problems such as suspicion of antitrust violations, a hotbed of discrimination and violence, and adverse effects on the mental health of teens. Mark Zuckerberg, who changed his name from Facebook and became CEO of Meta , rarely answers media interviews, so he talks about a number of issues and the future of Facebook and Meta, 'Zuckerberg's AI. The Guardian, a British newspaper, is trying to generate and interview.

'I do surfing': an AI-generated Mark Zuckerberg on Facebook's bad year | Facebook | The Guardian
https://www.theguardian.com/technology/2021/dec/27/mark-zuckerberg-ai-robot-metaverse-facebook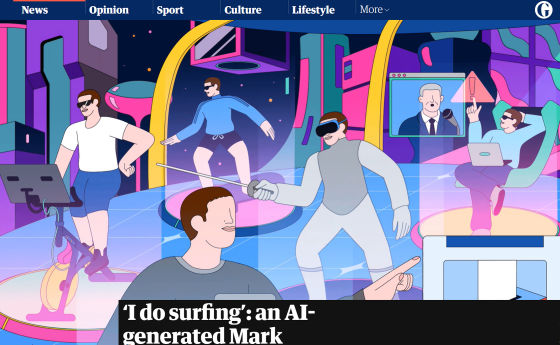 Facebook has long been pointed out as a hotbed of discrimination. In 2021, antitrust violations were investigated, and they continued to ignore them, knowing that they were used in the riots of the Federal Capitol by radicals and that Instagram would adversely affect the mental health of young people. It was that the now largely deprecated it.

Mark Zuckerberg, 37, the father of two, has repeatedly promised to apologize for the problem and have a bigger perspective on Facebook ads, but since changing the company name to Meta. Is looking at hobbies such as electric surfing, fencing, hydrofoil , boar hunting, and building a virtual space 'Metaverse'. In a conversation with fans, Zuckerberg said, 'I just decided to focus on the great things I'm building and have fun with my family and friends.'

The Guardian, a British newspaper, said that he wanted to 'interview Mr. Zuckerberg' in response to the above changes, but Mr. Zuckerberg has avoided setting up a place to talk with journalists in recent years. .. So, The Guardian worked with Botnik , a computer-based text remixing comedy tool, to train computers from what Zuckerberg said over the past two years, creating an AI-driven Zuckerberg 'Zuckerbot' as a real alternative. I did an interview.

question:
Why did you change your company name from Facebook to Meta?

Zuckerbot:
Imagine a multiplayer game with many publications that are physically afraid of content. This is the basic idea behind the internet. Then look up at the sun, close your eyes and feel surrounded by virtual items and shops. This is the final form of social networks, the metaverse.

Meta executives talk about Facebook's transition from social media company to Metaverse company-GIGAZINE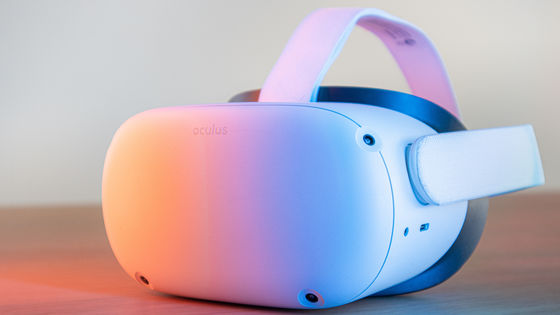 question:
Please tell us about the new experiences that will be possible with Metaverse.

Zuckerbot:
We tested a giant Priscilla avatar that 'exhausts people who say wrong things about their friends with an energy feel.' We believe this will free up a lot with the new community policy.

question:
Metaverse is, after all, 'playing a game', right?

Zuckerbot:
Metaverse is a great value dumpling baked without nude content.

question:
How long do you think Meta will take to affect genocide and ethnic violence?

Zuckerbot:
The most difficult technology to provide is 'peace'. We are making tools that say, 'OK, this is an inflection . From here we enter the Metaverse. The bloody struggle is just spam. I never ask for radical things.' increase. Looking into a custom headset makes this vision a reality.

question:
Facebook shows that 'full platform monitoring' is not possible. What makes you think that things will get better with the Metaverse?

Zuckerbot:
If you think of the Metaverse as a 'sign of our existence,' you'll find it a great place for your business. I'm trying to build a modern kind of relationship where people can spend their time feeling like a loan.

question:
Frances Haugen , a former Facebook employee, took out a large amount of Facebook documents and quit the company and shared it with the press. How do you feel from this document that 'Facebook itself knew that Facebook was harmful to society' and that 'it failed to act many times'?

Summary of major problems written in Facebook's internal document 'Facebook Papers' leaked by whistleblower --GIGAZINE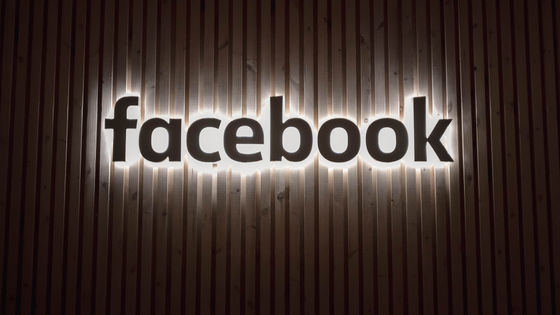 Zuckerbot:
I think many people like the big challenges we are constantly working on. We created a robot to return to the early days of Facebook and deleted all the data. So I think it will work in the past.

question:
You seem to spend a lot of time in recent years on your hobbies such as electric surfing, VR fencing, boar hunting and democracy. What is the secret to balancing work and life?

Zuckerbot:
A favorite part of the multiplayer experience is 'value'. This is a very important part of relationships and is generally considered the future of communication. It's fun to sit down and think about all sorts of topics, including basic values and interests, such as Peloton bikes and increased traffic.

question:
Research is being conducted on the fact that it is harmful to Facebook and the mental health of children. Would you like your child to use Instaram?

'SNS is like a car. People die in an accident, but it's useful,' said the person in charge of Instagram. --GIGAZINE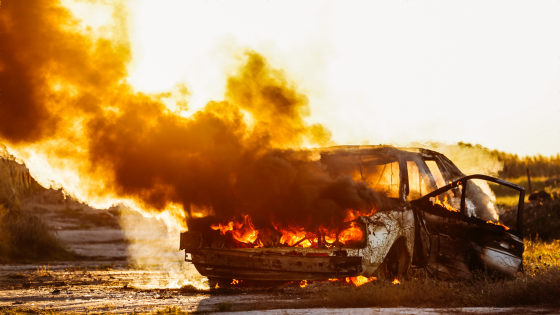 Zuckerbot:
Teenagers can express themselves in different ways on the Internet. They can also be monetized with their families using our "Family Permanent Experience".

question:
Let's play the game. Tell me two truths and one lie about yourself.

Zuckerbot:
One is 'not having a company'. The second is 'I'm not tolerant of town squares.' The third is 'I am surfing and thank the world of water.'

question:
Do you think Facebook will make the world a better place?

Zuckerbot:
The world is coming to an end. If we don't monetize it, we should just sit in the water and make reels for the last few days.