Meta executives talk about Facebook's transition from social media company to Metaverse company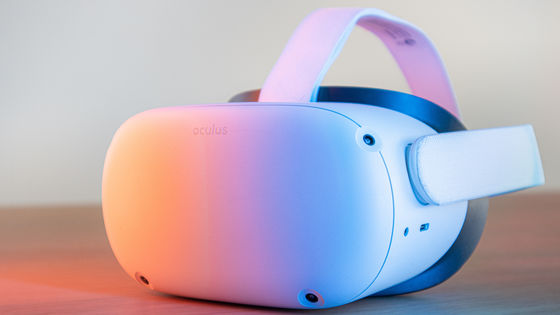 On October 29, 2021, Facebook announced that it would change
its name to 'Meta'.
Mark Zuckerberg, CEO for some time than 'We are from the image of social media companies
metaverse
and virtually migrate to the company' and
said
has changed its name is also a part of the transition to the metaverse company. Andrew Bosworth, who leads the transition to this Metaverse company, responds to an interview with overseas media The Verge.
Meta's Andrew Bosworth on moving Facebook to the metaverse --The Verge
https://www.theverge.com/22752986/meta-facebook-andrew-bosworth-interview-metaverse-vr-ar
John Carmack issues some words of warning for Meta and its metaverse plans | Ars Technica
https://arstechnica.com/gaming/2021/10/john-carmack-sounds-a-skeptical-note-over-metas-metaverse-plans/
Metaverse business is led by veteran Bosworth, who has worked for the company for over 15 years. He is also a leader in Reality Labs, which develops consumer hardware and software, including Meta's VR headset, Oculus Quest. Reality Labs employs more than 10,000 people, and Meta will spend more than $ 10 billion in the sector in 2021 alone. Prior to Reality Labs, Bosworth led Facebook's advertising business and helped build key Facebook features such as news feeds and groups. He will become Meta's Chief Technology Officer in 2022 and will oversee Meta's artificial intelligence (AI) and engineering teams.
When The Verge asked about 'Facebook is rebranding to Metaverse companies,' Bosworth said, 'One of the big investments we make is Horizon (a VR world built by Oculus). At some point, I had the idea of metaverseting the entire company, but I had to choose the idea of having a product. That's where
Horizon Worlds
and
Horizon Workrooms came about.
,
Horizon Home
. '
Horizon Home is a social function for VR announced on October 29, 2021 when the company name was changed to Meta. Use 2D apps such as Slack, Dropbox, Facebook, Instagram in VR with an app that allows you to spend time with friends in digital space and enjoy videos, games, and apps via avatars. can also do.
Announcing Horizon Home | Oculus Quest Platform-YouTube
Facebook announced in August 2020 that 'when logging in to Oculus devices from October 2020, you will be required to log in with your Facebook account instead of your traditional Oculus account.' 'Initially, we had an Oculus account. One of the problems with Oculus accounts was that users weren't building a network,' Bosworth said. 'It's more fun with a network.' That's our idea, so our idea was that even if you were using a VR headset for the same amount of time, having a network would make VR more enjoyable, so we were Oculus. I came up with the idea of using the Facebook network and made it mandatory to use a Facebook account on Oculus. I think it was a strange combination and a strange compatibility in retrospect, and with the change of company name to Meta , Oculus Quest has been renamed to 'Meta Quest', and it is no longer necessary to link it to a Facebook account when using it. '
Facebook account required to log in to Oculus devices, old Oculus account support until January 2023 --GIGAZINE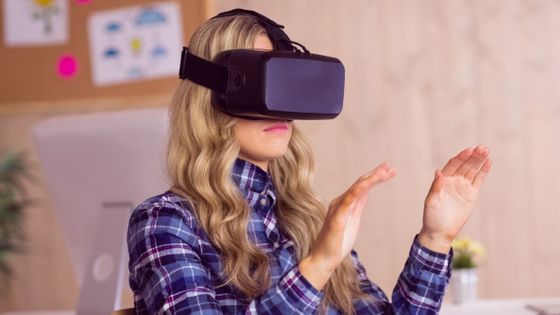 In addition, Bosworth said, 'Such chig hugs have been sporadic here and there. Over the last few years, we've been trying to make one product, Facebook, a comprehensive brand, which is also a consumer for us. It was also really difficult for me. I think consumers
didn't have the mental model
of 'considering one product as a comprehensive brand.' On the other hand, for example, 'Linking Instagram or WhatsApp to your Facebook account.' When asked, 'What do you think about branding?', Consumers can intuitively understand what happens because they understand the sense of 'what a product is.' Even if we are at the meta level such as an account, consumers must understand and understand the data that they will provide and how the product is related to the service. I want to make it available. '
Regarding the Metaverse built by Meta, that is, the VR world built by Horizon, Mr. Bosworth said, 'Unless there is an actual news feed from Facebook, the news feed will not be displayed on the Metaverse,' Facebook said. Denied the idea that various services of Facebook would be integrated into the Metaverse.
He went on to say, 'It's quite possible that 2D interfaces will be as important in the immersive metaverse as they are in the way we navigate the real world. There's a lot to do to do that, but there are already a lot of helpful services and industries designed for different purposes, 'he said, necessary to move existing applications and services to the Metaverse. Although there are many improvements, it should be possible to easily localize for Metaverse by building on existing services.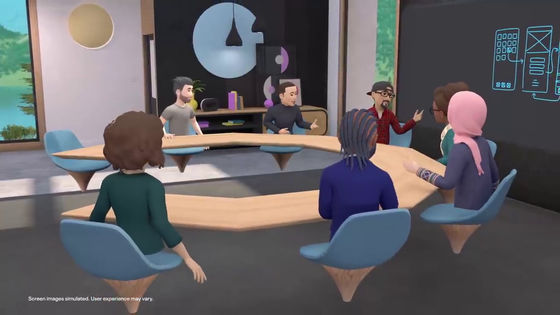 In addition, Boswards said, 'We will be able to do more with the Metaverse. Help us instantly understand what's new, what's popular, what's trending, and what's happening. I think you will definitely need a service. A service that allows you to understand various things such as what other people are doing, what your friends are doing, what is your schedule, etc. Is necessary and users should be excited about them, 'he said, claiming that various services should be born within the Metaverse.

In addition, Bosworth said, 'I think the Metaverse is primarily a'synchronous experience'. You can spend time with people in remote areas in real time and gain different experiences in real time. Synchronous experience cannot be experienced with services that are used on the web, 'said Metaverse, which allows you to experience various services, games, and content that have existed so far' together 'with various people on VR. Was excellent.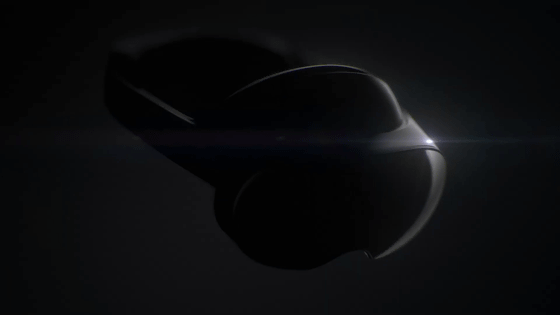 Meanwhile, John D. Carmack
, chief technology officer at Oculus under Meta, has warned about Meta's Metaverse initiative.
'I really care about the Metaverse and I clearly agree with that vision,' said Carmack, but 'since the idea of spinning out the Metaverse in-house came up, I'm pretty aggressively opposed. I've done it, 'he said, saying he's opposed the early spin-out of the Metaverse.
'There's a good reason to believe that undertaking the construction of the Metaverse isn't really the best way to complete the Metaverse,' he said. 'The most obvious path to the Metaverse is
Roblox
's. Having a single universal app like this, on the other hand, it's unlikely that our single application will reach the level of taking over everything. ' Meta has created a metaverse called Horizon, but said that the fact that each app exists separately is messy and the biggest mistake.
However, communicating on Horizon Workrooms, for example, is 'much more fun' than talking to a remote person over a video call, Carmac explains. However, at the time of writing, Horizon Workrooms is 'far from Metaverse Vision,' Carmac said. Horizon Workrooms allows 16 people to chat at the same time, but Meta's Metaverse Vision describes it as 'thousands of people roaming the VR space, whimsically talking and meeting.' So, Carmack said, 'Next year's annual developer conference Facebook Connect needs to take place on the Metaverse. If next year, as well as this year, the speakers were talking in front of a real-life camera. That's really disappointing, 'he said, citing Meta's goal of having to host Facebook Connect on the Metaverse next year.


'Anyone who wants to work on the Metaverse talks about the infinite possibilities of the Metaverse, but it's not endless. Adapting things is a challenge and making harder decisions about what's important. And we need to make optimization decisions, 'he said, pointing out that the claim that VR space is virtually unlimited is false. For example, to improve the quality of avatars used in VR space, it is useful to outsource part of the avatar processing to a cloud computer. However, he said that doing so would create a number of issues such as delays, fragmentation, and coordination with local devices, creating another resource issue.