The contract between YouTube TV and Disney has been renewed due to poor negotiations, and content will continue to be available for viewing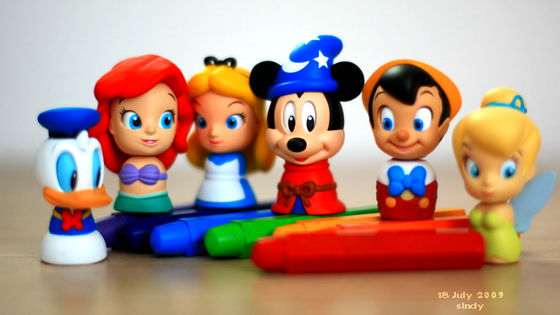 by
sⓘndy °
The contract over the channel that distributes Disney-related content on YouTube TV
was once renewed and the channel can be used even though it was decided that the Disney-related channel will not be available due to poor negotiations. I understand.
YouTube TV and Disney Programming Update
https://blog.youtube/news-and-events/youtube-tv-and-disney-programming-update/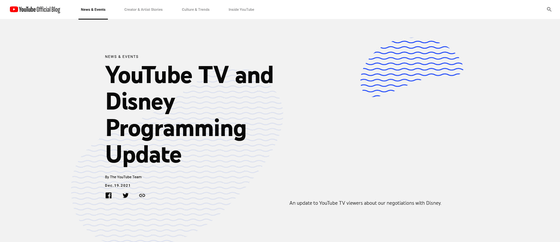 'YouTube TV' is a paid service that allows you to watch TV programs by streaming, which started in 2017. More than 85 channels are provided in the United States. Disney has also provided multiple channels, including Disney Channel, ESPN for sports, and ABC for news.


'YouTube TV' allows you to watch TV broadcasts on TV, smartphones, and PCs at half the price of CATV, and supports unlimited storage and pay broadcast distribution --GIGAZINE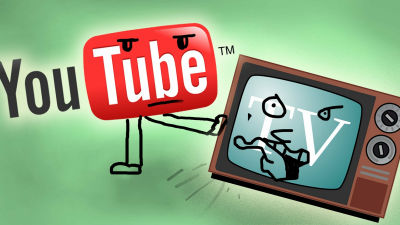 On December 13, 2021, we found that negotiations with Disney were unsuccessful for this YouTube TV, even though the contract renewal deadline was approaching December 17.

YouTube has stated that if Disney offers fair terms, it will renew the contract, but if not, it will not. If you do not renew your contract, Disney's channels will not be available on YouTube TV, so instead, we have announced that we will reduce the monthly fee from $ 64.99 to $ 49.99. This seems to have been set from the fact that the monthly service charge for 'Disney +', 'Hulu', and 'ESPN' is $ 13.99 (about 1590 yen).

In the end, the contract negotiations were not finalized by the deadline of December 17, Disney-related channels were removed from YouTube TV, and the monthly fee for YouTube TV was reduced.

But two days later, on December 19, YouTube renewed its deal with Disney and announced that it would revive Disney content for $ 64.99 per month.

In addition, YouTube has decided to implement a discount for one month because 'we announced a price cut once'. No action is required on the part of the user regarding this discount.