The improvement cost of 'Cyberpunk 2077' may worsen the profitability of the development company CD Projekt, and the game distribution site 'GOG.com' may also shrink.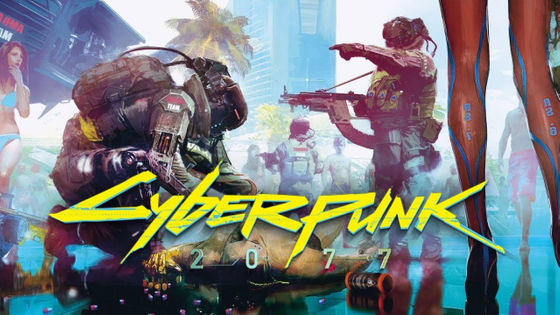 by
steamXO
CD Projekt, a game development company known for its action role-playing games '
Cyberpunk 2077
' and 'The
Witcher
' series, announced its financial results for the third quarter of 2021. As a result, while sales of CD Projekt are increasing, the cost of repairing 'Cyberpunk 2077', which had many defects, and the cost of developing a new project put pressure on profits, and profits were lower than expected. It has become clear that the number of personnel for the game distribution platform '
GOG.com' will be reduced.
Result Center Archive --CD PROJEKT
https://www.cdprojekt.com/en/investors/result-center/
CD Projekt sales up but GOG struggles | GamesIndustry.biz
https://www.gamesindustry.biz/articles/2021-11-29-cd-projekt-sales-up-but-gog-struggles
Cyberpunk 2077 Issues Hurt CD Projekt's Profit --GameSpot
https://www.gamespot.com/articles/cyberpunk-2077-issues-hurt-cd-projekts-profit/1100-6498395/
GOG is losing money and refocusing on'handpicked selection of games' --The Verge
https://www.theverge.com/2021/11/29/22808199/cd-projekt-gog-losses-restructuring-earnings-2021
'Cyberpunk 2077' released by Polish game development company CD Projekt in December 2020 has
many bugs and save data corruption problems
after its release, and the resolution and frame rate are too low for PlayStation 4 version and Xbox One version. Bugs were discovered one after another, and this problem developed into a
class action.
After that, as a result of CD Projekt's efforts to solve the problem of 'Cyberpunk 2077', the distribution of the same work, which had been deleted from the PlayStation Store,
resumed
in June 2021 six months after its release. About a year later, in November 2021, the evaluation on the game distribution platform 'Steam' turned to 'popular'.
The evaluation on Steam of 'Cyberpunk 2077', which was full of criticism due to frequent defects, turned to favorable reception --GIGAZINE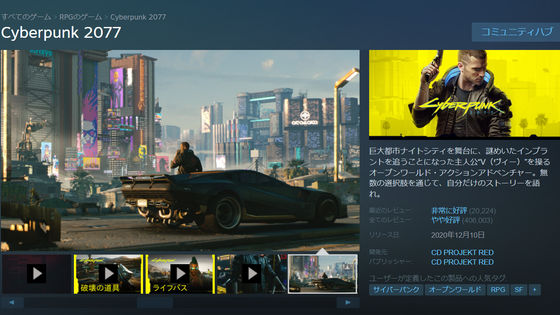 However, the cost of improving 'Cyberpunk 2077' was a major financial burden for CD Projekt. According to the company's third quarter 2021 earnings report released on November 29, net income was 144 million zloty (about 3.95 billion yen), up 38% year-on-year. Was sluggish at 16.3 million zloty (about 440 million yen), a decrease of 30%.
Piotr Nielubowicz, Vice President and Chief Financial Officer of CD Projekt, said, 'The reduction in profits is due to the high cost of updating and services for Cyberpunk 2077 and the new early stages of development. I think it is due to the initial investment in the project. '
In addition, one of the reasons why the profit of CD Projekt was sluggish is the sluggishness of the game distribution platform 'GOG.com' operated by the company. On GOG.com, the main titles of CD Projekt such as 'Cyberpunk 2077' and 'The Witcher' series are distributed, and many new third-party titles such as
'Psychonauts 2
' and '
Myst' have also been introduced.
Despite this, revenue for the current term was only 41.8 million zloty (about 1.15 billion yen), up 3% from the same period of the previous year. As a result, GOG's net loss was 4.75 million zloty (about 130 million yen), a significant deterioration from the profit of 130,000 zloty (about 3.5 million yen) in the same period of the previous year.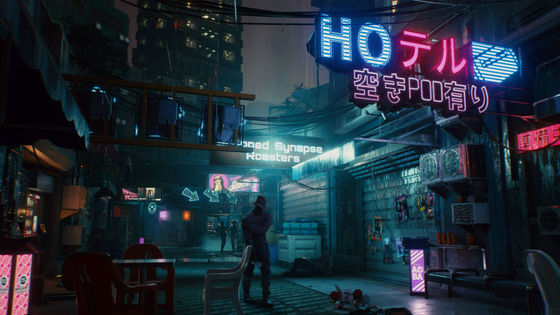 by
Yuri Samoilov
In response to GOG's struggle, Nielubowicz said, 'First and foremost, I thought GOG should focus more on its core business activities. The team structure will be reorganized in line with this approach.' , Showed the idea of transferring the staff involved in GOG to another project. According to IT news site The Verge, GOG will also dismiss 10% of its staff in 2019, and one staff member of CD Projekt testified that it was 'caused by intensifying competition with Steam.' It is about.
CD Projekt plans to release the PlayStation 5 and Xbox Series X / S versions of 'Cyberpunk 2077' in the first quarter of 2022 and the next-generation version of 'The Witcher 3 Wild Hunt' in the second quarter of the same year. 'The cost of'Cyberpunk 2077'should be significantly reduced once the next-generation version is released,' said Nielubowicz. Explained that it is expected to calm down.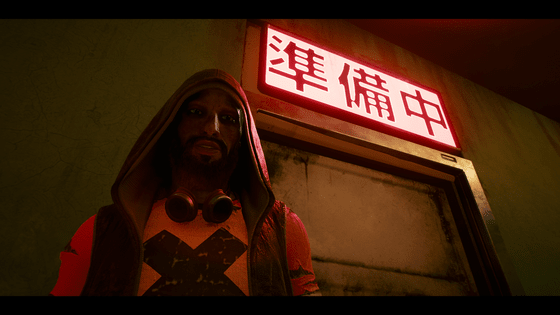 by Pablo Nova

in Game, Posted by log1l_ks