Starbucks collaborates with Amazon to open a store where you can enjoy coffee without paying at the cashier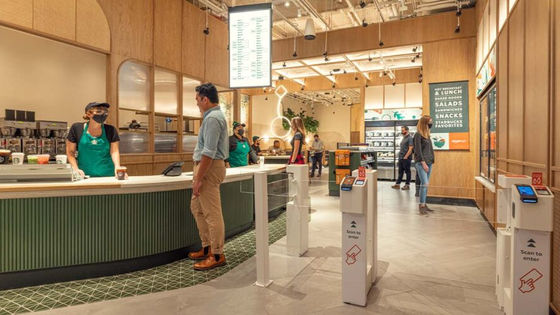 Starbucks, the world's largest coffee chain, has opened a concept store in New York where you can enjoy coffee without paying at the cash register using the technology of Amazon Go, Amazon's cash registerless payment store.

Starbucks Pickup and Amazon Go Collaborate to Launch New Store Concept in New York City

https://stories.starbucks.com/press/2021/starbucks-pickup-and-amazon-go-collaborate-to-launch-new-store-concept-in-new-york-city/
Starbucks opens pickup store with Amazon Go technology in Manhattan
https://www.cnbc.com/2021/11/18/starbucks-opens-pickup-store-with-amazon-go-technology-in-manhattan.html
On November 18, 2021, Starbucks collaborated with Amazon to open a concept store on 59th Street between Park Avenue and Lexington Avenue in New York.
This store is a combination of Starbucks Pickup,
which uses the app to pre-order and pay, and Amazon Go, Amazon's cashierless payment store. You can understand what kind of system Amazon Go is such that payment can be made without a cash register by reading the following 'I actually shopped at Amazon Go' article.
I tried a new shopping experience of 'Registration Free' at the convenience store 'Amazon Go' without cash register --GIGAZINE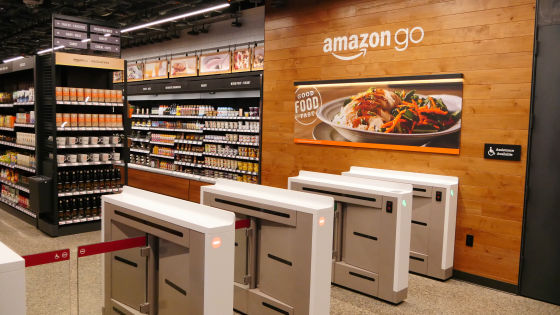 Inside the newly introduced concept store, there is a huge counter that seems to be Starbucks, and it is the same as a normal Starbucks store that you can have drinks here. The Starbucks Pickup service, which allows you to pre-order and pre-pay with the app, is available at this counter.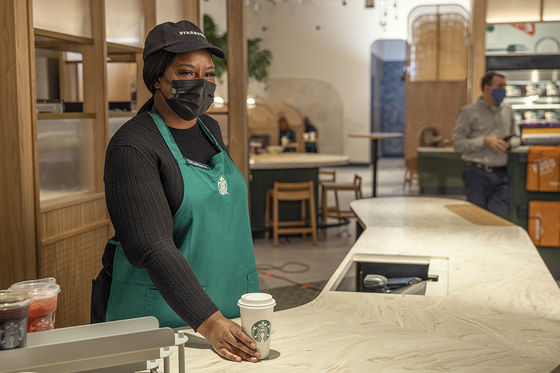 Also, like Amazon Go, there is a gate like a ticket gate at a station, and you can enter the store by holding the QR code over the dedicated app.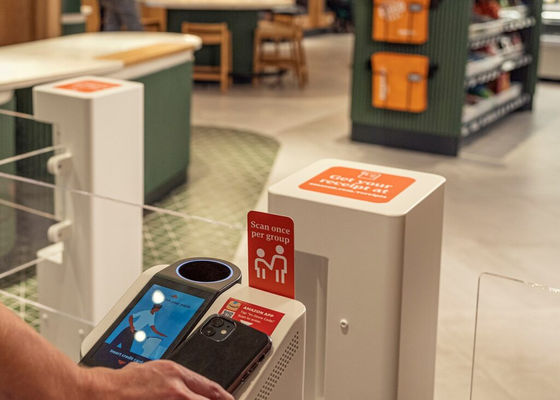 In the store, 'Not only is there a full Starbucks menu, but also carefully selected foods and drinks handled by Amazon Go are on sale.'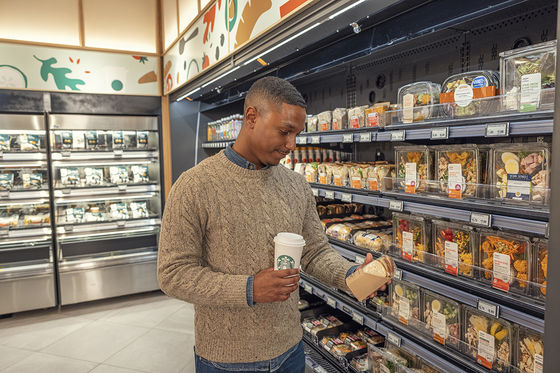 As a whole, it looks like Starbucks Pickup and Amazon Go are installed side by side.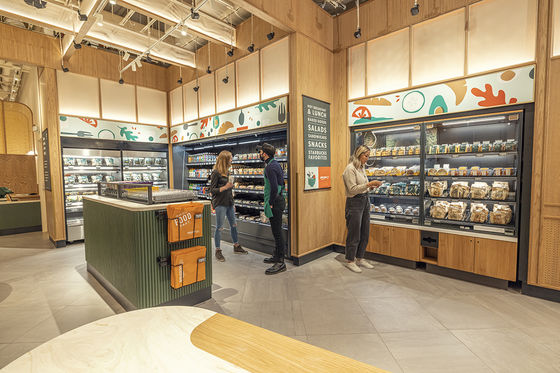 There is also a table seat in the store, which has an outlet and a USB port.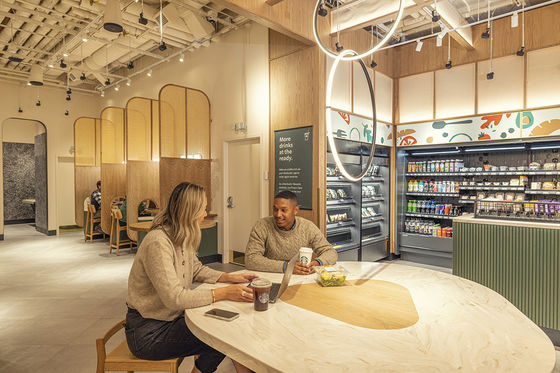 'The new Starbucks with Amazon Go is designed for an experience that provides convenience and connectivity to our customers,' said Katie Young, Senior Vice President of Global Growth and Development at Starbucks. The goal of the concept is to give customers their own, whether it's using Starbucks and Amazon apps to buy food and drink on the go, or staying in a lounge to experience Starbucks' traditional third-place experience. It's about getting people to choose the right experience. '

'Amazon Go and Starbucks share a vision of providing an innovative customer-centric in-store experience,' said Dilip Kumar, Amazon's vice president of retail and technology. 'Customers are Amazon Go's Just Walk Out. Enjoy the shopping experience enabled by technology. With this technology, you can easily eat and drink delicious food without having to pay in line. At the same store in New York, Starbucks and Amazon We're excited to combine the Go experience to offer a selection of food and drinks for sale at the two stores, and we can't wait to hear how much customers like the store. ' increase.

The Starbucks and Amazon store will open an additional store in 2022, and the next store will be the New York Times Building on 8th Avenue in New York.


in Note, Posted by logu_ii