Amazon announces the opening of the latest technology hair salon 'Amazon Salon', what kind of technology is used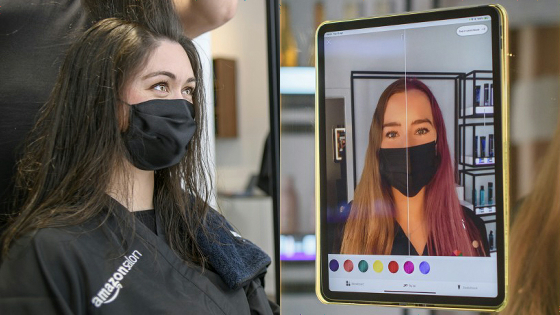 Amazon has physical stores such as the
physical bookstore 'Amazon Books
' and the cashierless convenience store '
Amazon Go'.
And in 2021,
it was announced that a new hair salon 'Amazon Salon
' will be opened in London, England.
Introducing Amazon Salon
https://blog.aboutamazon.co.uk/shopping-and-entertainment/introducing-amazon-salon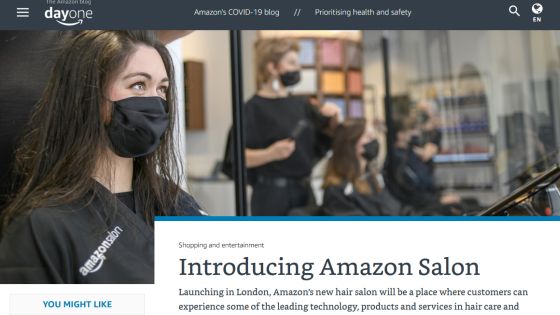 Amazon's first-ever hair salon will use AR technology --The Washington Post
https://www.washingtonpost.com/technology/2021/04/20/amazon-hair-salon/
Amazon announced on April 20, 2021 that it will open a two-story hair salon 'Amazon Salon' with an area of about 1500 square feet (about 140 square meters).
Amazon Salon customers have access to a number of the latest technologies. For example, using the Augmented Reality (AR) app developed by Amazon, you can check the rendering of your hair color before dyeing ...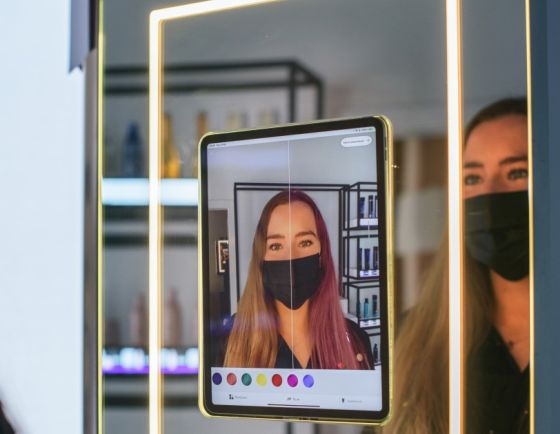 You can enjoy a variety of content
on your Fire tablet
while waiting for cuts and perms.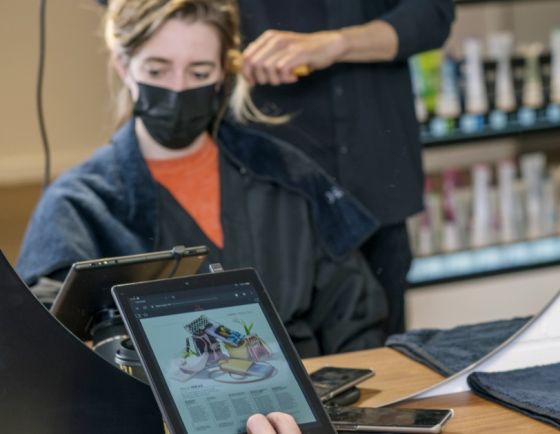 The beauty products handled by Amazon are lined up in the Amazon Salon store, and when you point to the product, the product information is displayed on the large screen inside the store. Amazon calls this mechanism 'Point and Learn.'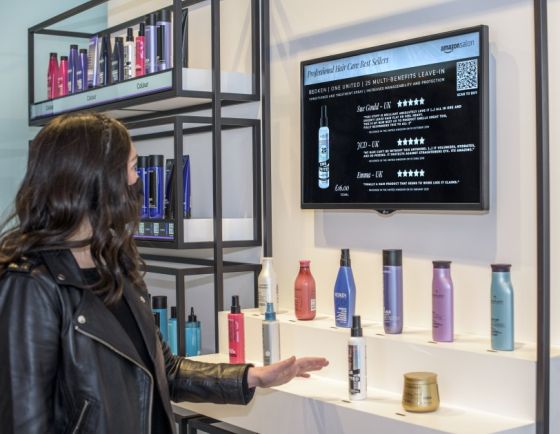 In addition, it is also possible to access Amazon's sales page by scanning the QR code placed near the product.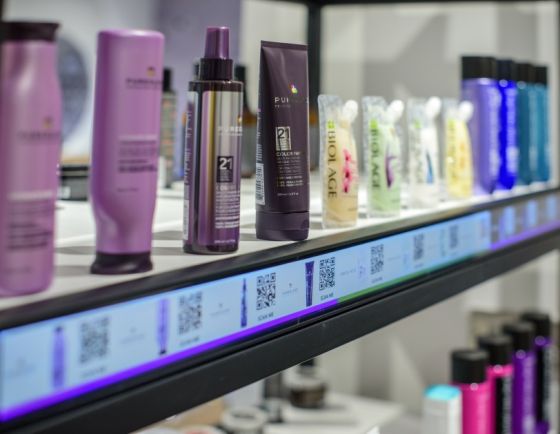 Styling at the Amazon Salon will be provided by a team of stylists led by
Elena Lavanie
, a stylist at the
Paris Collection and the Cannes Film Festival.
'We are very pleased to be part of the Amazon Salon project,' said Lavanie. 'Amazon Salon offers our customers a unique experience by combining classic beauty services with the latest technology.'
'Amazon Salon has the best technology, hair care products and stylists in the industry,' said
John
Banfree, Country Manager at Amazon, UK. We are the latest in Amazon Salon working with the hair salon industry. We hope it will be a place where we can test our technology, 'says Amazon Salon's outlook.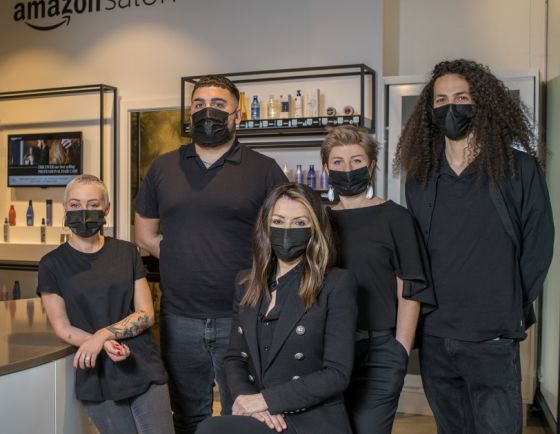 'Hair styling is a very personal thing, not Amazon's strength, and technology is not essential for a professional like a stylist,' said Scharita Kodari , an analyst at research firm Forrester. , While being puzzled by Amazon opening a hair salon, he said, 'By operating Amazon Salon, you can learn the behavior of customers and the cost of acquiring customers for hair salons,' and the merit of Amazon operating Amazon Salon. Is being analyzed.

At the time of writing the Amazon Salon article, it is under internal testing by Amazon employees, and we plan to start accepting general customers within the next few weeks.

in Note, Posted by log1o_hf