Former executive said that the corporate value of the huge crypto asset exchange 'Binance' exceeds 30 trillion yen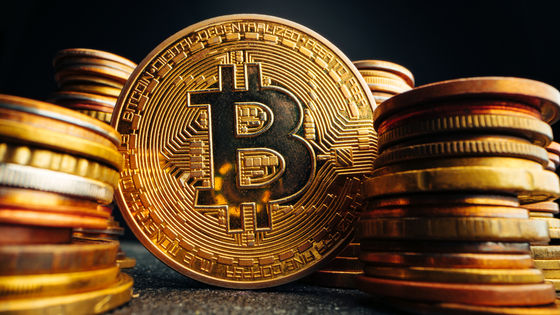 Established in 2017,
Binance,
a crypto asset exchange, has grown rapidly in four years and is reigning as the world's largest crypto asset exchange. The Wall Street Journal, an overseas newspaper, reports on Binance, including a statement by a former executive that the corporate value of Binance is up to $ 300 billion.
$ 76 Billion a Day: How Binance Became the World's Biggest Crypto Exchange --WSJ
https://www.wsj.com/articles/binance-became-the-biggest-cryptocurrency-exchange-without-licenses-or-headquarters-thats-coming-to-an-end-11636640029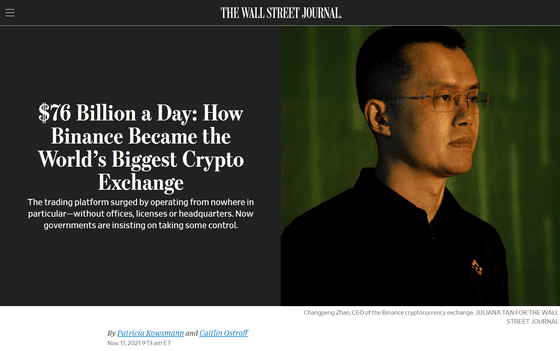 According to data analysis company
CryptoCompare
, Binance's transaction volume is worth $ 76 billion (about 8.7 trillion yen), which is more than the total of four competitors.
However, the authorities' restrictions on Binance are strong, and the
Financial Conduct Authority (FCA) in
the United Kingdom has banned business in the country,
judging
that Binance 'cannot be effectively supervised'. In addition, the Financial Services Agency of Japan has also issued a warning that it was 'unregistered in the crypto asset exchange business', and Binance, which has grown into a huge exchange, has been marked by the financial regulators of each country. 'Binance is one of the hottest financial regulatory exchanges in the world,' the Wall Street Journal points out.
'Operations must meet regulatory standards, including proper license acquisition,' said Binance founder and CEO Changpeng Zhao, who checks user IDs to prevent illegal flow of funds. We are showing a willingness to work hand in hand with regulatory agencies, such as mandating. 'We run a very legitimate business. We take a collaborative approach in accordance with regulatory agencies around the world and take our compliance obligations seriously,' said Binance.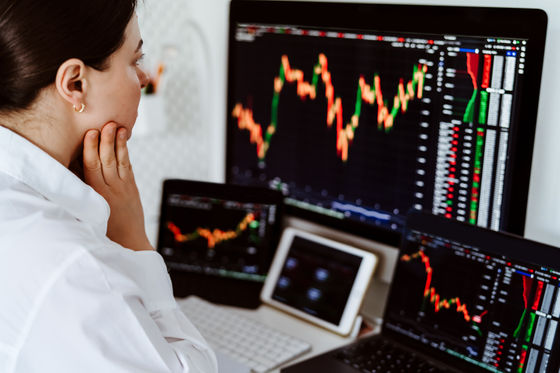 However, the Wall Street Journal points out that 'the location of Binance is not fixed, so it is uncertain which country's authorities will be responsible for oversight.' Binance's parent company, Binance Holdings, was founded in the Cayman Islands, but is not registered as an exchange in the Cayman Islands, and its actual home base is unknown.

Despite Binance's regulatory issues, Binance continues to grow. According to CryptoCompare, the spot trading volume in September 2021 increased by 10% from the previous month, and the monthly spot trading volume has been updated for 15 consecutive months. 'Former Binance executives believe that if Binance goes public, it will be worth $ 300 billion,' the Wall Street Journal said. 'We want to aim for a more moderate growth pace. We want to make other exchanges a little bigger so that we can distribute the load among users,' said Jao.