Reuters analysis reveals that the world's largest virtual currency exchange ``Binance'' continues to operate opaquely and has hidden financial information and headquarters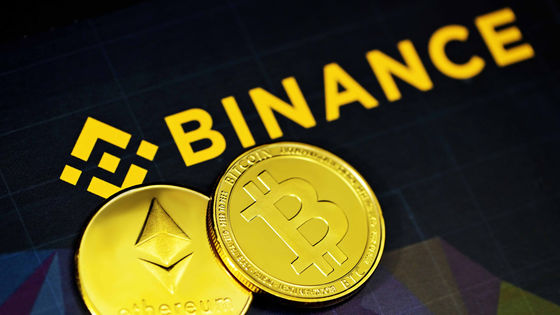 Distrust of
Binance
, the world's largest cryptocurrency exchange, is growing, and it is reported that
users are rapidly withdrawing funds from Binance
. In response to this, Binance has appealed that its financial situation is solid, but according to Reuters' own investigation, Binance has hidden important information such as financial information and home base. It is clear.
Special Report: Binance's books are a black box, filings show, as it tries to rally confidence | Reuters
https://www.reuters.com/technology/binances-books-are-black-box-filings-show-crypto-giant-tries-rally-confidence-2022-12-19/
According to a Reuters investigation, Binance has avoided disclosing where its main exchange, Binance.com, is based, and has also provided basic financial information such as earnings, profits and cash on hand. It does not appear to have been disclosed. Additionally, Binance owns its own cryptocurrency, but has not disclosed what role this plays on its balance sheet. In addition, although Binance trades with customers' crypto assets as borrowed funds, it has not disclosed how much risk it poses and the total amount of reserves required for withdrawals. Reuters points out.
Red Flags: @Binance doesn't disclose:
-Basic financial info such as revenue/profit/cash reserves;
-The role its coin plays on its balance sheet;
-Its crypto-margin bets;
-Its risk exposure;
-How reserves finance withdrawals/leverage;
-Where it's based. https://t.co/qipUCwCkXA

— John Reed Stark (@JohnReedStark) December 19, 2022


Binance is not a public company, unlike its US competitors, which are listed on the Nasdaq. Therefore, it is not obligatory to publish detailed financial statements. Binance has not raised outside capital since 2018, according to industry data, and has not had to share financial information with outside investors since then.

In addition, Reuters points out that Binance has actively hidden information about the company. When Reuters interviewed former Binance employees, advisors, and colleagues, the company's CEO, Changpong Zhao, said that when establishing a cryptocurrency exchange in the United States, he said, 'Binance's major exchanges will be removed from regulatory oversight.' It seems that he approved the plan of his aides to 'quarantine'. However, Zhao denies agreeing to this plan.

In order to investigate such a mysterious book of Binance, Reuters investigated documents submitted by Binance in 14 regions where it has a virtual currency trading license. In addition to the United States, Binance has trading licenses in several EU countries, Dubai, Canada, etc. Binance has filed documents containing its financial information in 14 regions. Almost no information is listed, and it has been found that some of the exchanges established in each country were ``exchanges with almost no trading''.

"These local businesses are like window dressing for unregulated major exchanges," said an industry expert who has worked for regulators in the past, as well as a former Binance executive. . John Reid Stark, who once served as chief of Internet enforcement at the US Securities and Exchange Commission, points out that Binance's operation is 'even more opaque than FTX,' and that 'Binance's financial situation is transparent. There is no gender at all,' he said.

Meanwhile, Patrick Hillman, Binance's Chief Security Officer (CSO), said, 'Reuters' analysis is absolutely wrong. The amount of corporate and financial information that must be disclosed to regulators in these markets is enormous. , often requiring a six-month disclosure process, and although we are a private company, we are not required to disclose corporate financials. It explains that they are simply not disclosing information.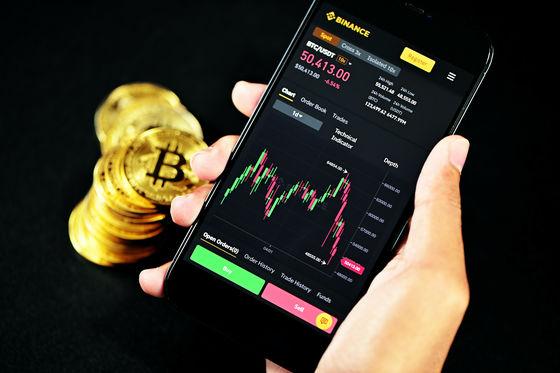 According to Zhao's past remarks, Binance has more than 120 million users, and the total trading volume in 2021 will reach a total of $ 34 trillion (about 4700 trillion yen). In addition, CEO Zhao said in an interview that ``more than 90% of Binance's revenue is dependent on cryptocurrency trading'' and ``preparing a considerable amount of reserves.''

Based on data from research firm CryptoCompare and calculating the company's revenue based on Binance's trading volume, it is possible that Binance has earned up to $4.6 billion (about 630 billion yen) in the 12 months to October 2022. It seems that there is a nature John Todaro, an analyst in charge of asset management using cryptocurrencies at Needham & Company, an American investment bank, and Joseph Edwards, an independent investment consultant, said Reuters' calculations seem to be somewhat correct. said that it seems

Hillman CSO did not comment on Reuters' estimate, but commented, ``Most of our revenue is generated from fees in cryptocurrency trading,'' and Binance's analysis of revenue sources is correct. Furthermore, ``The capital structure is debt-free, and Binance keeps the funds collected as transaction fees separately from the assets purchased and held for users,'' appealing for safe fund management.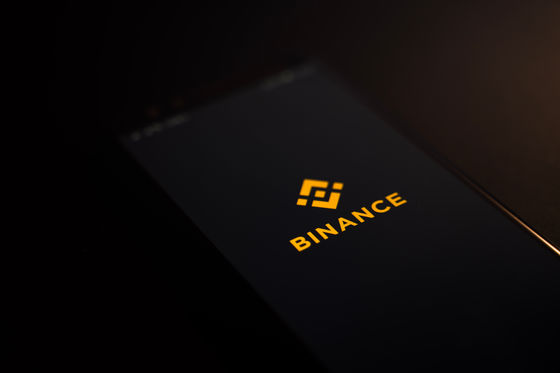 Zhao and other Binance executives have also avoided publicizing where the main exchange, Binance.com, is based. However, in a document submitted to the Cayman Islands arbitration court in 2020, Binance CCO Samuel Lim mentioned that ``Binance.com is owned and operated by a Cayman Islands company, Binance Holdings Limited.'' I'm here. Binance has obtained virtual currency trading licenses from regulatory authorities in 14 regions, but when Reuters contacted these regulators, six countries: Spain, New Zealand, Australia, Canada, France, and Lithuania said ' We are not involved in the oversight of a major exchange (Binance.com) and are only required to meet local requirements for reporting suspicious transactions.'


in Note, Posted by logu_ii