Bankrupt FTX claims the company was hacked and tells users to delete the FTX app, update the app and not visit the official site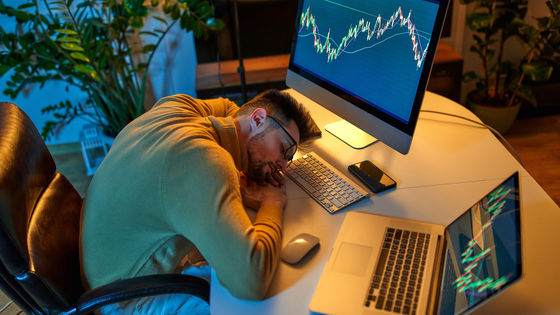 On November 11, 2022, FTX, a major virtual currency exchange, filed for bankruptcy proceedings under U.S. federal law. Due to the procedure, there was a disturbance such as the customer's funds being frozen, and it has become clear that some of the funds were hacked and stolen by someone.


Press Release

pic.twitter.com/rgxq3QSBqm —FTX (@FTX_Official) November 11, 2022


At least $1bn in investor assets missing after FTX collapse – reports | Cryptocurrencies | The Guardian
https://www.theguardian.com/technology/2022/nov/12/ftx-collapse-missing-funds

$1 billion to $2 billion of FTX customer funds missing: Report
https://www.cnbc.com/2022/11/12/1-billion-to-2-billion-of-ftx-customer-funds-missing-report.html

FTX files for bankruptcy, CEO Sam Bankman-Fried steps down | TechCrunch
https://techcrunch.com/2022/11/11/ftx-files-for-bankruptcy-ceo-sam-bankman-fried-steps-down/

FTX CEO and founder Sam Bankman-Fried has resigned, and John Ray, who was once involved in the liquidation of Enron 's business, was appointed as the new CEO.

FTX said in a statement that approximately 130 affiliates, including FTX US and Alameda Research, have also entered bankruptcy proceedings.

On November 9, 2022, FTX was in trouble due to ``low asset liquidity'' and requested cooperation from rival virtual currency exchange Binance. Binance tried to help by showing its intention to acquire FTX, but after less than a day it backed down and backed down. At this time, Binance said, ``The problem is beyond our control.'' Following FTX's bankruptcy proceedings, Binance CEO Changpong Zhao said , 'The cryptocurrency market is facing a crisis similar to the 2008 financial crisis (before and after the Lehman shock).'

Hours after the company filed for bankruptcy on the 11th, it was revealed that funds were being drained from FTX. Shortly after, FTX released a statement saying it had been 'hacked.' Due to the threat of malware, we have removed the FTX app without updating it and advised customers not to visit the official site FTX.com. ``We started moving all digital assets to cold storage for asset protection,'' Ray said.

Due to this effect, many users have reported that their account balance has become 0, and it is known that problems such as the FTX login portal returning a 503 error have occurred.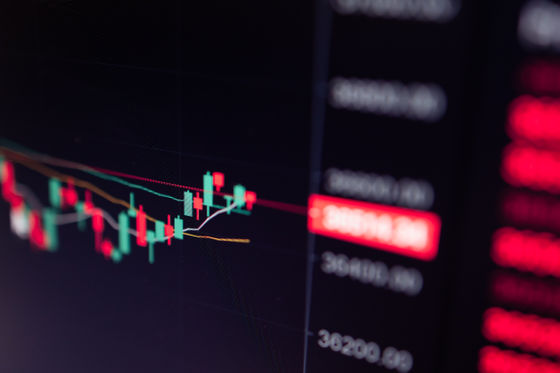 According to Elliptic Enterprises, a virtual currency analysis company, it is highly likely that hacking has stolen virtual currency worth $ 371 million (about 52 billion yen) from the account. About $ 220 million (about 30 billion yen) of this was immediately converted to another virtual currency. Elliptic Enterprises analyzes that by converting, it may have avoided the seizure of the currency.

After that, it seems that 186 million dollars (about 26 billion yen) of virtual currency has been transferred from the account, but it is believed that this is due to FTX's own hand.

While FTX says it is 'investigating the facts,' cryptocurrency exchange Kraken has revealed that it may be able to identify the hackers during the turmoil. According to Chief Security Officer Nick Percoco, the hackers who stole FTX funds had unwisely used Kraken to trade, so they could immediately identify themselves from the identity verification information registered with Kraken. About. In response to this report, FTX US legal counsel Line Miller asked, 'Can you help
me
?' ``There will be an official statement from FTX or Mr. Freed later,'' Parcoco said.
Update: I've been told that @FTX_Official or @SBF_FTX will be making a public statement regarding the sweeping of the Tron wallet in question and utilizing funds from their verified @krakenfx account to complete this transaction.

—Nick Percoco (@c7five) November 12, 2022


While the customer's funds were in danger, it was reported that ``virtual currency equivalent to $10 billion (about 1.39 trillion yen) was transferred from the FTX account'' apart from the hacking. These currencies were transferred to Alameda Research, an affiliate of FTX, and after that, virtual currencies equivalent to 1 to 2 billion dollars (about 280 billion yen) 'disappeared' without being recorded in Alameda Research's assets. " has been clarified.

Regarding this matter, Reuters reported that `` Mr. Freed used special software to develop a `` backdoor '' that could change the company's financial records without being exposed to outsiders, '' but Mr. Freed reported that denied its existence.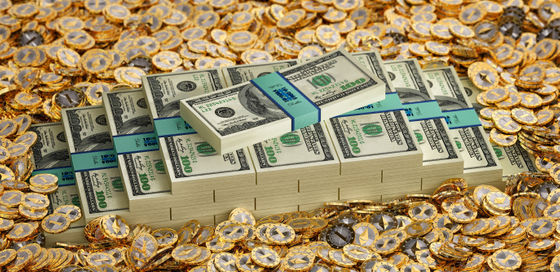 In addition, when the financial newspaper Financial Times confirmed FTX's investment materials, FTX on the day before bankruptcy had only $ 900 million (about 13 billion yen) of assets that can be sold for liabilities of $ 9 billion (about 130 billion yen). ) .

The Securities and Exchange Commission in the Bahamas, where FTX is based, has launched an investigation into FTX, keeping Mr. Freed under surveillance and listening to the situation . In addition, the Bahamas authorities denied this about FTX, which reported that `` Bahamian regulators facilitated the withdrawal of funds from customers '' during the bankruptcy turmoil. While Freed, co-founder Gary Wang and engineering director Nishad Singh are under surveillance in the Bahamas, some officials are heading to Hong Kong, where FTX was once based. It is reported that they are about to move.

Three former FTX executives and Alameda Research CEO Caroline Ellison are reportedly looking for a way to escape to Dubai, a plan premised on the UAE 'doing no extradition treaty'. It seems that it is made in However, in fact, the two countries signed the 'Mutual Legal Assistance Treaty' on February 24, 2022 and are building a cooperative relationship. ``Mr. Ellison is about to fly from Hong Kong to Dubai, but will be detained at the airport and handed over to the United States, '' the source said .