The founder of the virtual currency fund '3AC' that went bankrupt due to the collapse of Terra (LUNA) escaped before the payment procedure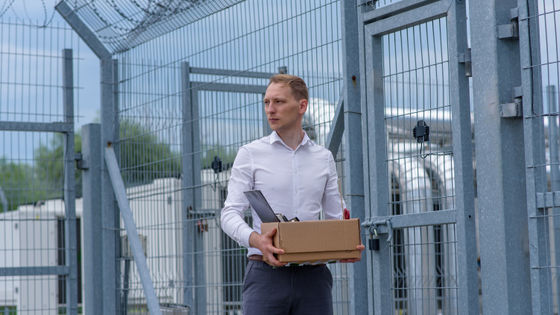 Two founders of the virtual currency fund 'Three Arrows Capital (3AC)', which manages assets of about 10 billion dollars (about 1.37 trillion yen) as of March 2022 but went bankrupt due to the plunge in virtual currency, are customers It became clear that the whereabouts were missing before the payment procedure to.

Founders of bankrupt crypto hedge fund Three Arrows go missing

https://www.cnbc.com/2022/07/12/founders-of-bankrupt-crypto-hedge-fund-three-arrows-go-missing.html
Although 3AC was growing as a venture capital of virtual currency, its finances collapsed due to the influence of the sudden plunge of virtual
currency
from around May 2022. I filed for bankruptcy on July 1, 2022 in a court in the Southern District of New York. Prior to filing for bankruptcy, a court in the British Virgin Islands ordered reimbursement. We asked the customer who had entrusted the funds to proceed with the clearing procedure as much as possible.
However, according to a lawyer representing the customer, the physical whereabouts of 3AC founders Zhu Su and Kyle Davies were lost in the face of a hearing that was supposed to take place for the payment process. That.
They said they were attending a Zoom meeting a week before the hearing, but neither turned on the video, remained muted during that time, and conducted all dialogue through a lawyer. .. Both lawyers said at the time that they were 'willing to cooperate in the repayment.'


Due to the bankruptcy of 3AC, Voyager Digital, a digital asset brokerage company that lent funds to the company, also went bankrupt in a chain reaction, and financial services providers Genesis, BlockFi, BitMEX, and FTX also suffered losses.

Regarding the payment procedure, Teneo, an advisory company that is in a position to supervise 3AC, will support it in the future. However, Teneo has stated that due to the digital nature of cryptocurrencies, 'there is a risk that assets will disappear without immediate authority to pursue assets,' and there are concerns that funds will not be returned among customers. I am. It seems that it was confirmed that the NFT (Non-Fungible Token) held by 3AC was actually transferred to another crypto wallet, and the customer requested the court to stop the transfer or disposal of assets by 3AC altogether. It is reported that there is.