Bahamian police arrest Sam Bankman-Fried, founder of bankrupt major cryptocurrency exchange FTX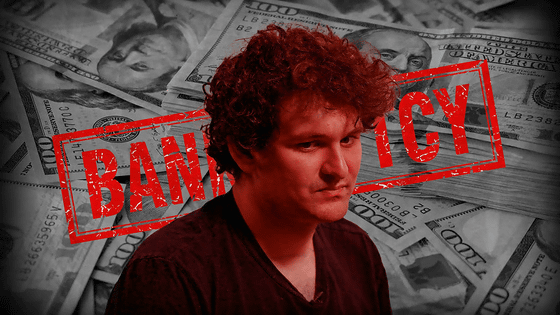 by
Bybit
Sam Bankman-Freed, former CEO of major virtual currency exchange FTX, which went bankrupt in November 2022, was arrested by Bahamian police. The Bahamas has signed an extradition treaty with the United States, and it is expected that the body will be transferred to the United States after this.
FTX founder Sam Bankman-Fried arrested in the Bahamas
https://www.cnbc.com/2022/12/12/ftx-founder-sam-bankman-fried-arrested-in-the-bahamas-after-us-files-criminal-charges.html
Sam Bankman-Fried Arrested in the Bahamas After US Prosecutors File Charges - The New York Times
https://www.nytimes.com/2022/12/12/business/ftx-sam-bankman-fried-bahamas.html
Arrest announcement statement by Bahamas Attorney General Ryan Pinder. Bankman-Freed's arrest is due to a formal notice that the United States may file criminal charges against Bankman-Freed and demand extradition to the Bahamas.
December 12, 2022


The U.S. Attorney's Office for the Southern District of New York has filed charges against Bankman-Fried.

USA Damian Williams: Earlier this evening, Bahamian authorities arrested Samuel Bankman-Fried at the request of the US Government, based on a sealed indictment filed by the SDNY. We expect to move to unseal the indictment in the morning and will have more to say at that time.

—US Attorney SDNY (@SDNYnews) December 12, 2022


And the US Securities and Exchange Commission has also revealed that it has approved prosecutions for securities law violations. According to the New York Times, the content of criminal charges includes 'telegraphic fraud,' 'telegraphic fraud conspiracy,' 'securities fraud,' 'securities fraud conspiracy,' and 'money laundering.'

Gurbir Grewal: We commend our law enforcement partners for securing the arrest of Sam Bankman-Fried on federal criminal charges. The SEC has authorized separate charges relating to his violations of securities laws, to be filed publicly tomorrow in SDNY. https://t .co/ON0LgY4mf4

— US Securities and Exchange Commission (@SECGov) December 13, 2022


It has been pointed out that FTX's bankruptcy was a fraud that aimed at users' money from the beginning.

The collapse of the virtual currency exchange 'FTX' is not an accident but a 'crime' - GIGAZINE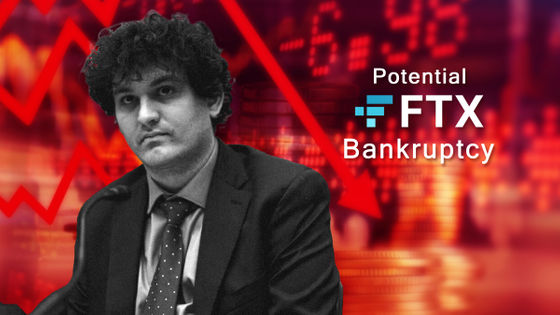 by
Bybit
In addition, according to a survey by John Ray III, who took over as the new CEO after Bankman-Fried resigned, FTX's customer assets were separated from the assets of Bankman-Fried's hedge fund, Alameda Research. It is known that Alameda used this asset to carry out margin trading and suffered huge losses.
In addition, there is a mechanism that allows senior management to personally access the system that stores customer assets, and there is decent security and encryption for the storage of specific private keys for accessing virtual currency assets in the first place. The lack of audited or reliable financial statements exposes a number of problems.
Testimony of Mr. John J. Ray III CEO, FTX Debtors December 13, 2022 House Financial Services Committee
(PDF file) https://docs.house.gov/meetings/BA/BA00/20221213/115246/HHRG-117-BA00-Wstate-RayJ-20221213.pdf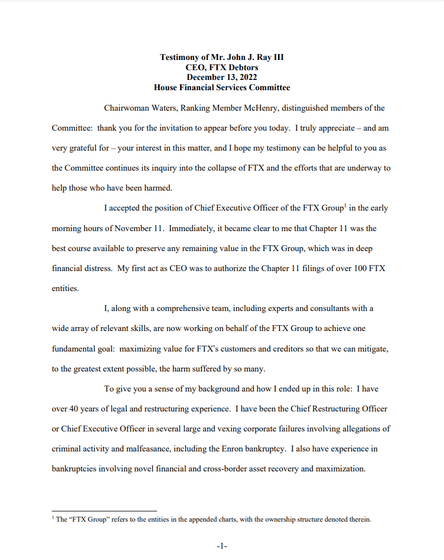 in Note, Posted by logc_nt