Binance and CEO Changpong Zhao Indicted by US Regulators for Alleged Illicit Trading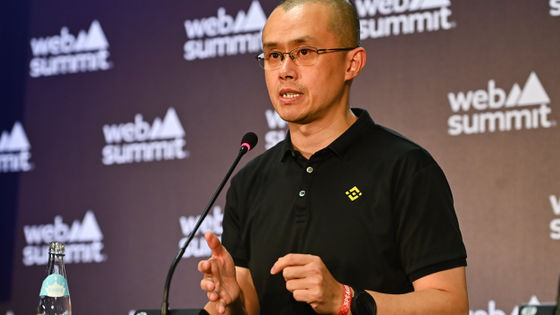 by
Web Summit
The U.S. Commodity Futures Trading Commission (CFTC) has filed a complaint against cryptocurrency exchange Binance, its co-founder Changpong Zhao, and former chief compliance officer Samuel Lim. Binance, which claims to block American users, is suspected of secretly recruiting American users.
CFTC BINANCE.pdf | DocDroid
(PDF file) https://www.docdroid.net/60YAbCz/cftc-binance-pdf
CFTC Charges Binance and Its Founder, Changpeng Zhao, with Willful Evasion of Federal Law and Operating an Illegal Digital Asset Derivatives Exchange | CFTC
https://www.cftc.gov/PressRoom/PressReleases/8680-23
CZ's Response to the CFTC Complaint | Binance Blog
https://www.binance.com/en/blog/from-cz/czs-response-to-the-cftc-complaint-2408916493005890282
US CFTC sues Binance and CEO Changpeng Zhao
https://web3isgoinggreat.com/?id=cftc-sues-binance-and-ceo-changpeng-zhao
CFTC: Binance and CZ violated compliance rules to solicit US users
https://www.cnbc.com/2023/03/27/binance-and-founder-changpeng-zhao-sued-by-cftc-for-allegedly-violating-trading-rules.html
In a document filed in federal court in Illinois, the CFTC said, 'Despite Binance's public statement that it will 'block' or 'restrict' access to its platform for customers located in the United States, We have taken a calculated approach to increasing the presence of our business."
In order to develop a trading business related to virtual currency in the United States, it is necessary to be licensed by the CFTC and to comply with laws against money laundering and terrorist financing. Binance does not need to comply with these regulations, as it has declared that 'the main exchange, Binance.com, does not trade with American users'.
However, the CFTC
alleges
that Binance offered commodity derivatives trading to trade on the price of cryptocurrencies rather than letting US users buy cryptocurrencies directly.
In addition, although Binance has sufficient functions as a futures trading company, it does not sufficiently verify the identity of customers, which is always required for such companies, and is used to prevent and detect terrorist funds and money laundering. The CFTC argued that it did not implement procedures designed to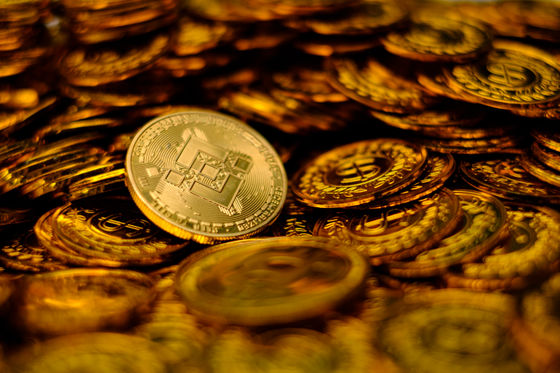 In addition, even after Binance restricted transactions for American users, the CFTC pointed out that it had presented a way to avoid the compliance established by Binance itself for VIP users who were valuable to the company. "When VIP users face law enforcement harassment or have their assets frozen, Binance alerts them and suggests they remove their assets from the platform," the CFTC said. In addition, the CFTC claims that Binance instructed US users to use a VPN to hide their true location.

In addition, the act of Binance telling users how to circumvent regulations seems to have been done in other countries, and previously, a person who seems to be an employee of Binance told users how to circumvent regulations set by the Chinese government. has been reported. Regarding this, Binance denies the fact that ``the act of instructing how to circumvent laws and regulations is clearly prohibited within the company.''

The world's largest virtual currency exchange `` Binance '' teaches Chinese users `` how to avoid regulations of the Chinese government ''-GIGAZINE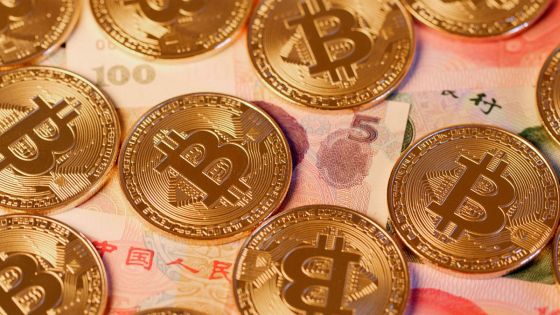 The CFTC is seeking fines and permanent trading bans because these actions violate Binance's claim to 'block US users' and violate US law. Zhao is seen as responsible for all strategies at Binance due to his de facto control, while Lim is seen as aiding ways to intentionally circumvent compliance and breaches. accused of aiding

``This complaint appears to contain incomplete facts and we disagree with many of the issues alleged,'' Zhao said in a statement. We have introduced the highest standards of anti-money laundering measures and identity verification procedures, and have built transparent cooperative relationships with law enforcement agencies around the world, including the United States. Despite cooperating with the company, an unexpected and unfortunate civil lawsuit has been filed.'

In addition to tweeting the above statement, Mr. Zhao also tweeted the mysterious number '4', which is about the 2023 resolution that Mr. Zhao was talking about before. On January 3, 2023, Mr. Zhao revealed that he would impose four rules on himself: ``1: education, 2: compliance, 3: products and services, 4: ignore FUD , fake news, attacks, etc.'' , ``I would be happy if you could post a link to this post when you tweet ``4'' in the future.'' This aspiration quickly became a reality.

you're welcome ???? pic.twitter.com/JNZwBRAW49

— Joji ⛩️?????????? (@metaversejoji) March 27, 2023


Regarding this matter, Bloomberg said, ``The CFTC complaint masquerades as customary regulations, such as protecting retail customers and cracking down on money laundering. It is to separate from the sophisticated and unique market in the U.S. The CFTC, which has jurisdiction over the entire financial world, is not aiming to stabilize U.S. finance by cracking down on Binance, the largest cryptocurrency exchange. Is it?" he said .