Windows 11 crash screen may soon return to 'blue screen'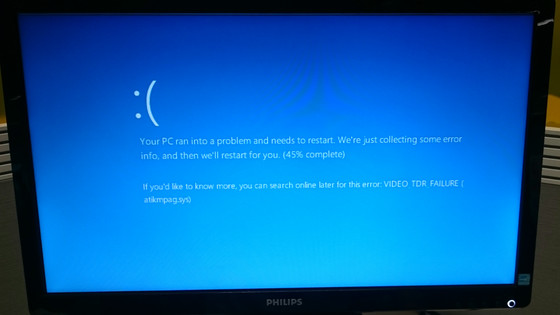 by Alpha

The screen that appears when Windows crashes is called a 'blue screen ' because it displays an error message on a deep blue background. In Windows 11, it changed to a black background and is no longer a 'blue screen', but it became clear that it will be returned to a blue background again in a future update.

Releasing Windows 11 Build 22000.346 to Beta and Release Preview Channels | Windows Insider Blog
https://blogs.windows.com/windows-insider/2021/11/12/releasing-windows-11-build-22000-346-to-beta-and-release-preview-channels/

Next Windows 11 update makes the Blue Screen of Death blue again | Ars Technica
https://arstechnica.com/gadgets/2021/11/next-windows-11-update-makes-the-blue-screen-of-death-blue-again/

The blue screen that appears when Windows crashes is feared by some users as the 'Blue Screen of Death', and the online bulletin board site Reddit has a blue screen. There is also a community called 'Public Blue Screens of Death ' that shares any error screens that it contains.

However, from Windows 11, the screen displayed at the time of crash has a black background.

Blue screen changes to 'black screen' in Windows 11-GIGAZINE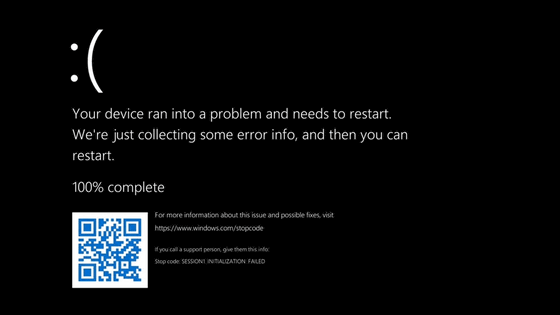 Microsoft's Windows Insider Program team announced that it has released Windows 11 Build 22000.346 (KB5007262) on November 13, 2021 for users participating in the Beta and Release Preview channels of the Windows Insider Program. Did.

KB5007262 includes many fixes, including new taskbar and start menu rendering issues, Bluetooth audio volume control issues, 32-bit app running issues, printer issues, and more. As with any version of Windows, we've changed the color of the screen that appears when the device stops working or when a stop error occurs to blue. '

Builds released on the Release Preview channel are usually officially released days or weeks later, so it's likely that the black screen in Windows 11 will disappear by the end of 2021.

So my pc doesnt blue screen anymore it black screens lol windows 11 is weird as hell pic.twitter.com/btTdQuthjk

— Body Shot Phimb (@Phimb_) November 7, 2021


Microsoft hasn't revealed why the Windows 11 crash screen went black and back to blue again.