Google's subscription plan 'Pixel Pass' announced with unlimited use of Pixel 6 and premium service for 5000 yen per month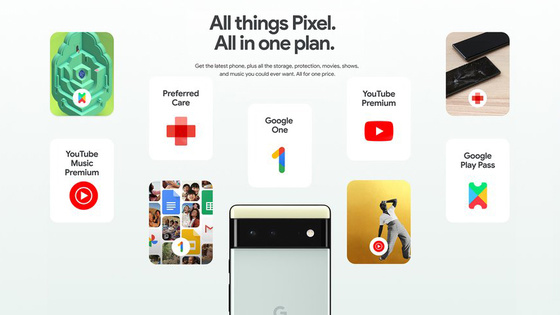 At Google's new product launch event ' Pixel Fall Launch ' held on October 20, 2021, the latest models of the Pixel series 'Pixel 6' and 'Pixel 6 Pro' were announced. At the same time, Google announced a paid subscription plan 'Pixel Pass ' that combines various services with Pixel 6 or Pixel 6 Pro.

Get the new Pixel and more, with Pixel Pass
https://blog.google/products/pixel/introducing-pixel-pass/

The Pixel Pass is a plan that includes a Pixel 6 or Pixel 6 Pro smartphone and a paid service. For the Pixel 6, the monthly fee is $ 45 (about 5100 yen), and for the Pixel 6 Pro, the monthly fee is $ 55 (about 6300). Available in yen).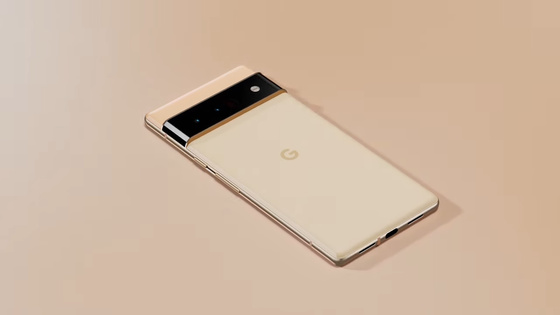 In addition, the following services will be included with the smartphone itself.

・ 'YouTube Premium ' that enables you to hide YouTube ads and play in the background
・ 'YouTube Music Premium' that allows you to listen to music without ads
・ 200GB of Google One cloud storage that can store full-resolution photos and movies
・ Discount at Google Store
・ Smartphone backup
・ 'Google Play Pass' that allows you to access hundreds of games and apps without ads or in-app purchases
・ Priority warranty for smartphone repair

The Pixel 6/6 Pro body that can be obtained with the Pixel Pass is not SIM-locked, and you can use your own SIM card. There is also a Google Fi plan for $ 5 per month. If you feel that it is not suitable for you, you can cancel the plan at any time, in which case you can pay the rest of the price of the smartphone itself.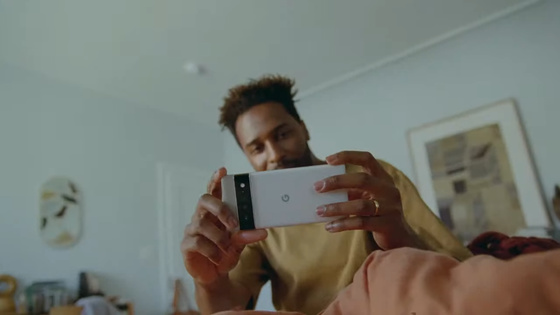 Google saves Pixel 6 owners $ 294 over two years with the Pixel Pass, and an additional $ 4 per month with Google Fi. It says it will save you money.

At the time of writing the article, Pixel Pass will be provided only in the United States, and it is unknown whether similar services will be provided in Japan.