Google's original 8-core CPU & 20-core GPU SoC 'Tensor' to be installed in Pixel 6/6 Pro announced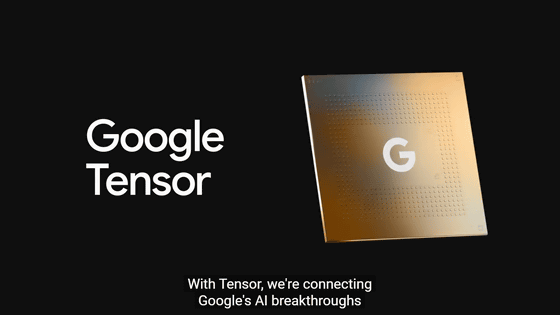 At Google's new product announcement event 'Pixel Fall Launch ' held at 2:00 on October 20, 2021 Japan time, Google's original installed in 'Pixel 6/6 Pro ' which is the latest model of Google's smartphone Pixel series Details of the development SoC ' Google Tensor ' have been announced.

Pixel Fall Launch
https://pixelevent.withgoogle.com/

Google Tensor --Pixel 6 Launch --YouTube


'Tensor' is an SoC originally developed by Google for installation on Pixel 6.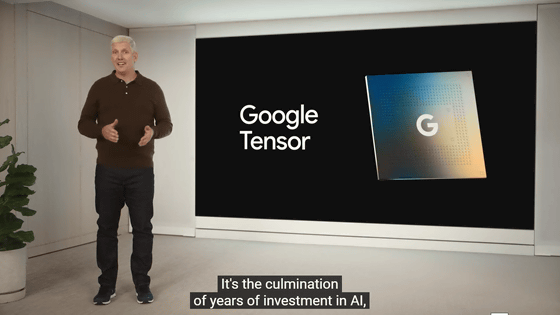 Tensor is designed to run AI directly on smartphones.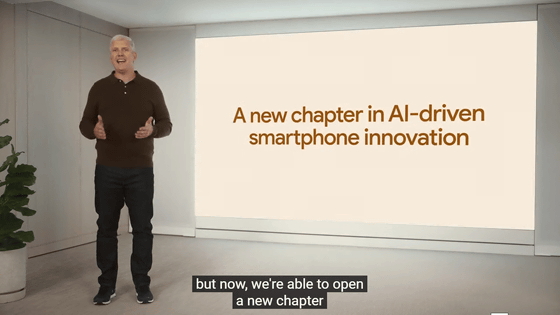 Machine learning is applied to Google services such as Google Photos and Google Assistant that can be used on smartphones.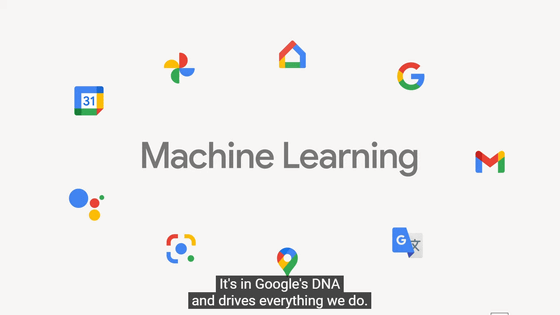 This is Tensor.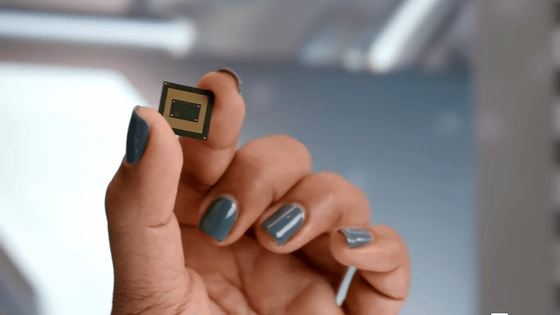 Tensor is said to be optimized for running Google's machine learning model.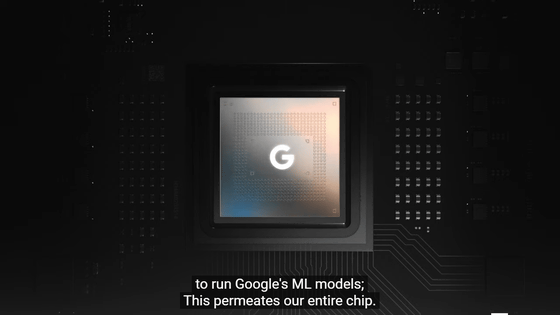 The machine learning engine TPU is custom made by Google Research for Google Research.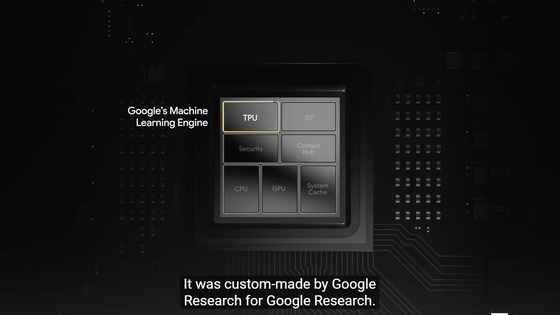 It is said that the ISP that performs image processing has an algorithm that improves power efficiency directly on the semiconductor.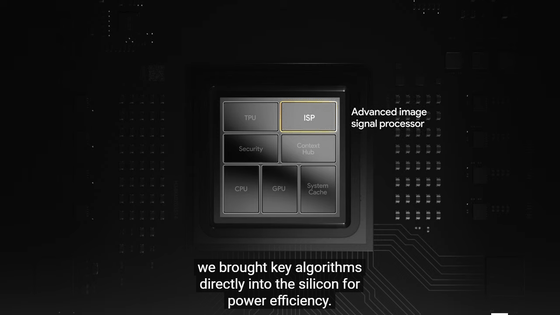 The CPU has 2 cores for the Cortex-X1 with a frequency of 2.8 GHz, 2 cores for the Cortex-A76 with a frequency of 2.25 GHz, and 4 cores for the Cortex-A55 with a frequency of 1.8 GHz.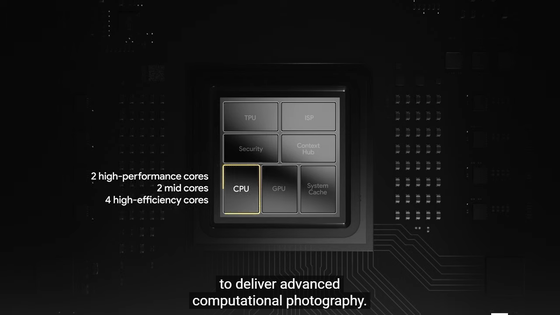 As for GPU, Mali-G78 has 20 cores.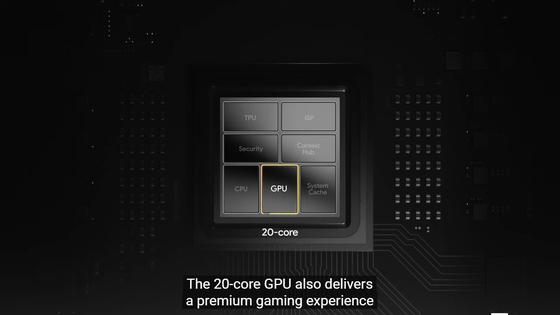 It is also equipped with a processor 'Context Hub' that processes machine learning and ambient computing with low power.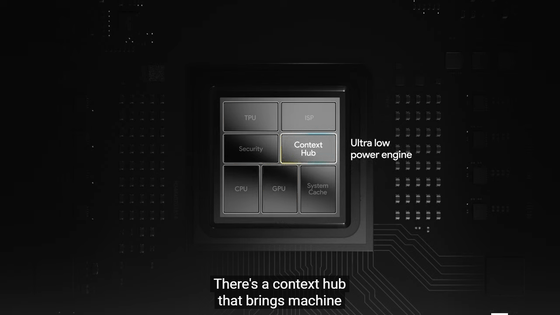 Tensor is designed to achieve overall performance and efficiency, and it is said that multiple parts of the chip will process at the same time when executing complicated smartphone applications. Rather than having individual subsystems process at maximum speed, we prioritize close coordination of each subsystem.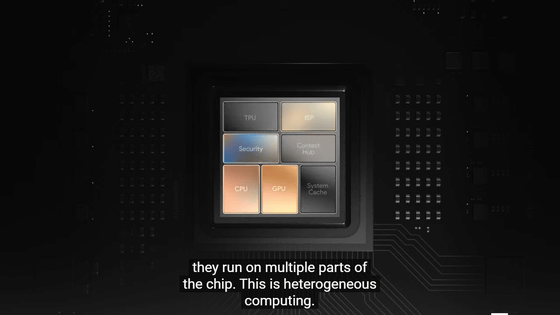 Compared to Pixel 5, it was appealed that CPU performance was improved by 80% and GPU performance was improved by 370%.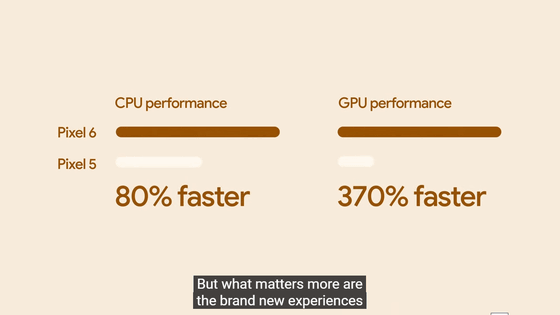 By installing Google's original SoC 'Tensor' optimized for machine learning, Pixel 6/6 Pro is said to have particularly improved voice recognition performance.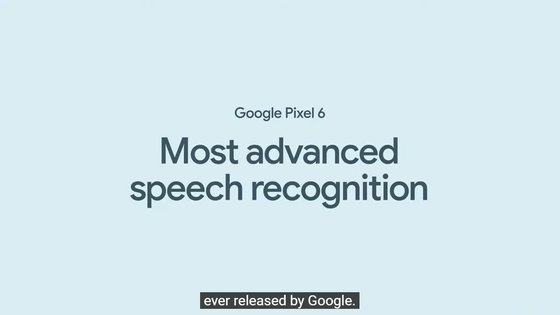 Voice text input is fast and smooth.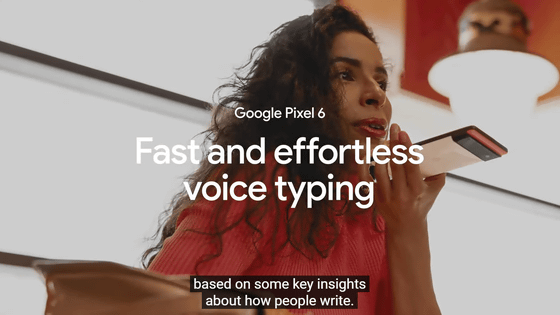 Transcription speed on Pixel 6 is up to 3 times faster than before.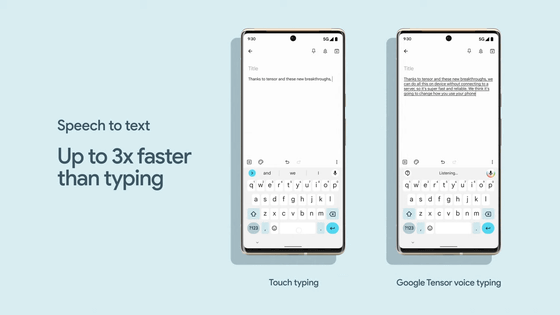 As a demonstration, the message was sent by voice input of Pixel 6.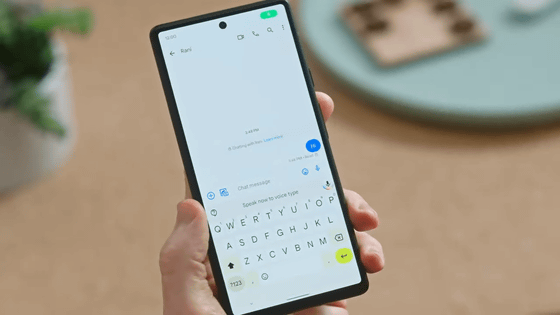 The speed of input is catching up with the speed of speaking, and really real-time text conversion is possible.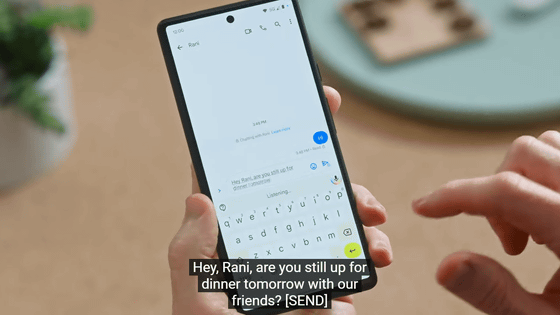 In addition, tap in the middle of the entered text ...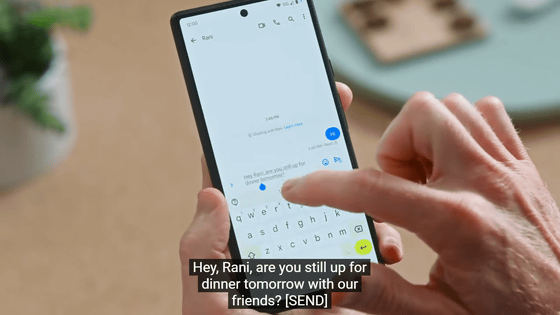 You can easily insert it by inputting additional voice. Also, if the pronunciation is the same but the spelling is different, such as 'Catherine' and 'Katherine', you can select by tapping the entered word. Words with similar pronunciation were displayed in the voice input so far, but the voice input in Pixel 6 is designed with the concept of 'voice-based typing' to the last.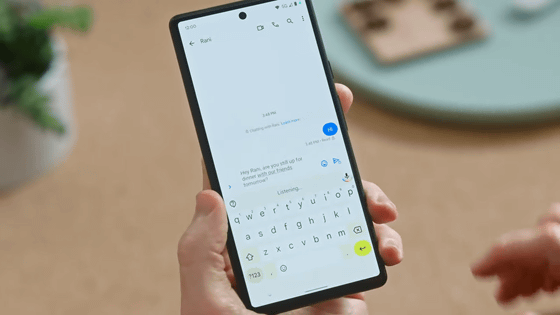 Furthermore, for example, when calling a bank, it will display the expected waiting time and visualize how busy the phone is.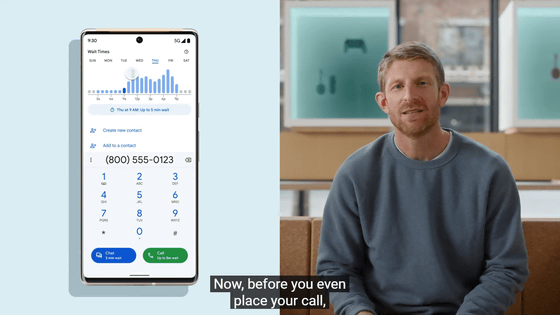 Also, when typing with the automatic voice service, you had to listen carefully to the automatic voice instructions from the beginning to the end, but with Pixel 6, the Google Assistant automatically texts and taps to select. Become.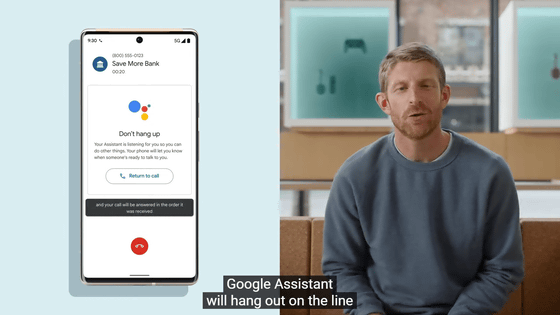 And real-time automatic translation function.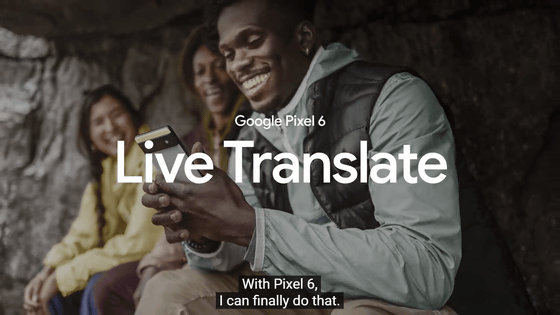 The automatic translation function of Pixel 6 that translates spoken words into another language as it is is said to be as fast and smooth as voice input. The quality of translation has improved by 18%, and the power efficiency of translation processing has also increased. When you actually speak to Pixel 6 in English, it will be instantly translated into Japanese and displayed.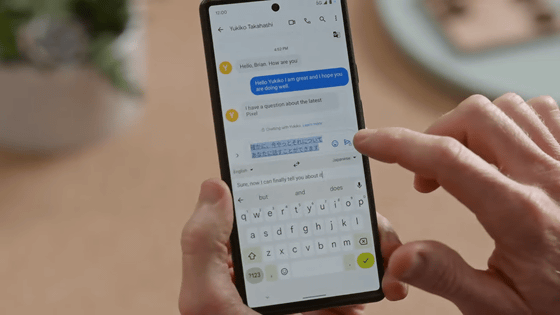 In addition, a demonstration of having a conversation while translating using Pixel 6 was also released with Marie Kondo, who gained popularity in the United States by introducing her unique cleanup method 'Konmari Method'.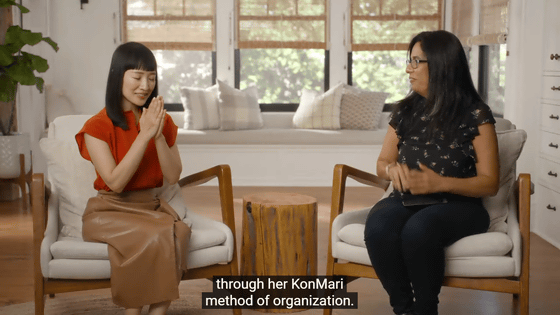 When Mr. Kondo speaks to Pixel 6 in Japanese ...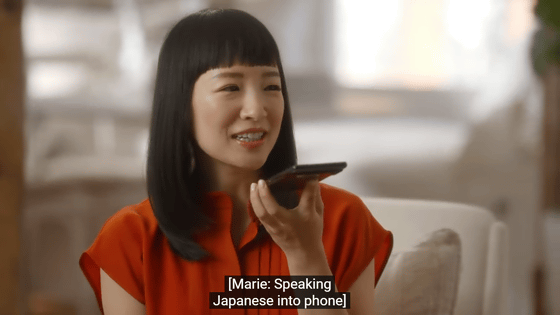 It was displayed in English on the spot.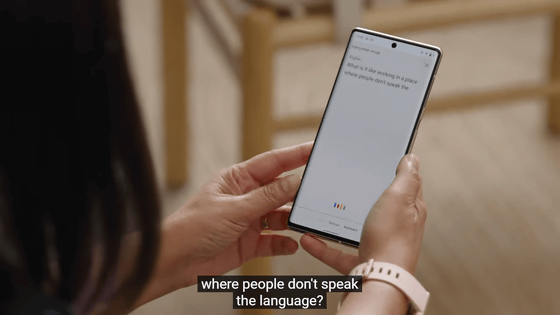 With the Pixel 6, the Tensor is installed, which makes AI processing faster and greatly improves voice recognition performance. Transcription, translation, and voice input of pictograms are also possible.