HTC reports that it will soon release a new compact VR headset with 6DoF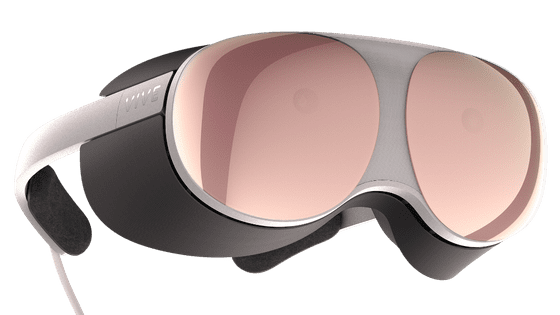 HTC's VR device brand 'VIVE' has reported that a new VR headset may appear on October 14, 2021. The name of this VR headset seems to be 'VIVE Flow',
it has 6DoF
degrees of freedom, and it is said that it is a media consumption device that mainly enjoys casual games.
HTC Vive Likely Announcing a New Standalone VR Headset Next Week
https://www.roadtovr.com/htc-vive-flow-headset-fcc-filings/
HTC Reveals More Vive Flow Teaser Images
https://uploadvr.com/htc-vive-flow-teaser-images/
HTC Flow VR headset, Viveport Verse service tipped --Protocol — The people, power and politics of tech
https://www.protocol.com/htc-flow-hue-viveport-verse
According to VR-specialized media
Road to VR
, HTC has submitted documents to the Federal Communications Commission (FCC)
about the new VR headset ahead of
its online event
scheduled for October 14. It has already been approved by the FCC. The FCC is tasked with proving that products containing electromagnetic radiation are safe and compliant, and FCC approval means that the sale of the product is one step closer to sale.
In addition, HTC completed the trademark registration
of the name 'VIVE FLOW' in August, and the theme of the online event is 'Go with the Flow', so multiple media including Road to VR said 'HTC is I think we are planning to announce a new VR headset called 'VIVE Flow' at an online event. '
In addition, Road to VR and others speculate that
the shape of VIVE Flow will be similar to the smart glass prototype 'Project Proton
' announced by HTC in early 2020 from
the HTC's picture.
The image of Project Proton is below.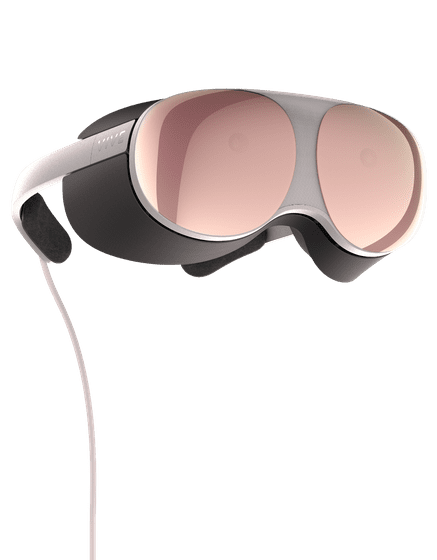 Also, from the photos released by HTC for the event, the new device that seems to appear is a compact one that fits in a black case, not useful
when eating popcorn or meditating.
I'm guessing
UploadVR from
overseas media.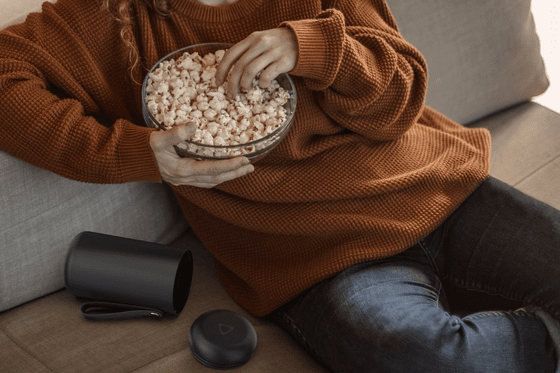 According to a source told the overseas media Protocol, the VIVE Flow chipset is
inferior to the Oculus VR headset 'Oculus Quest2
', and it does not come with a controller, but it has 6Dof degrees of freedom. Therefore, it is said that the immersive feeling is higher than
the Oculus Go,
which was discontinued in June 2020.
In addition, since HTC has been promoting the concept of a metaverse
'Viveport Verse' that can be accessed from multiple devices, Protocol says that it is making ambitious efforts to build a virtual world with 'VIVE Flow and Viveport Verse'. It seems. '