Overcoming the repeated postponement VR game interlocking gaming chair "Roto VR Chair" finally starts production for release, also decides release date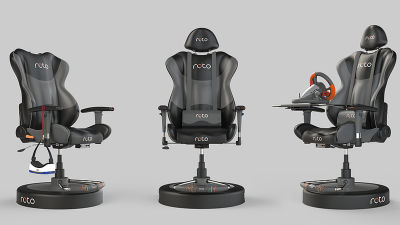 VR content linkage gaming chair "Roto VR Chair"It is a product that responded to the expectation of wanting to experience the contents using the general VR headset while sitting comfortably while playing in a standing state, it was a long-awaited item of VR gamer, but the release is repeated It was postponed for a while. The official blog revealed that Roto VR Chair finally began shipping the developer version for commercialization, and the release date of the commercial version was also decided in February 2018.

Roto VR Test Units arriving with developer partners | Roto-vr-chair-1 | London | Roto VR Chair
http://www.rotovr.com/single-post/2017/12/11/Roto-VR-Test-Units-arriving-with-developer-partners

The Roto VR Chair Will Finally Reach Customers In Feb 2018
http://www.tomshardware.com/news/roto-vr-chair-developer-kits,36119.html

You can understand what kind of chair for VR content chair "Roto VR Chair" is watching the following movie.

Roto VR Chair - launch trailer Oct 2016 - YouTube


Roto VR Chair is a VR chair for content using VR headset.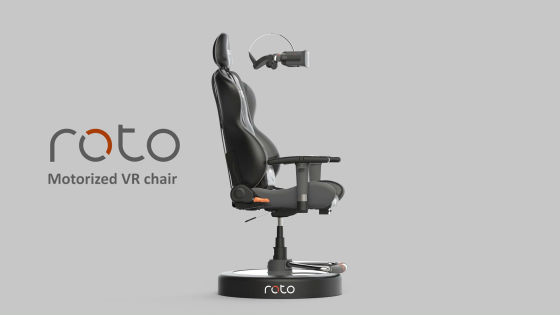 Head tracker taken out from armrest ......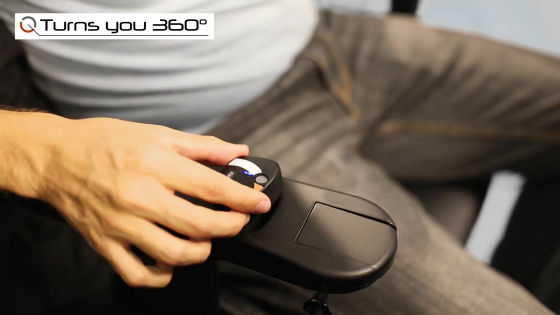 If attached to the VR headset ......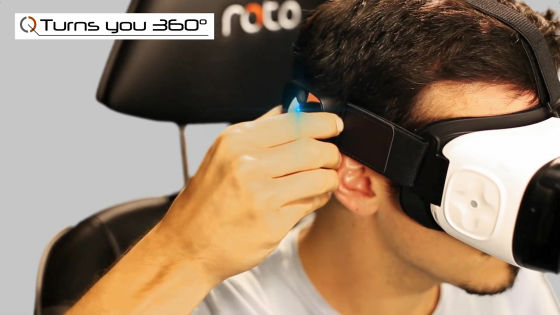 The chair rotates in the direction facing the face, and you can change direction even in the VR space.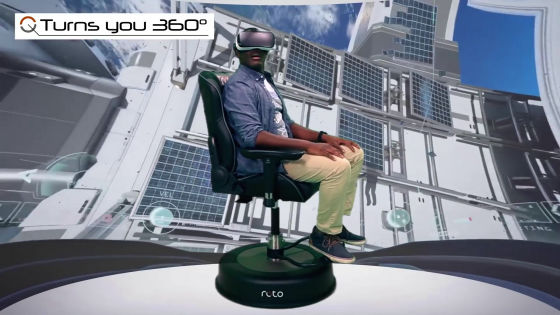 It is possible to enjoy while sitting VR contents.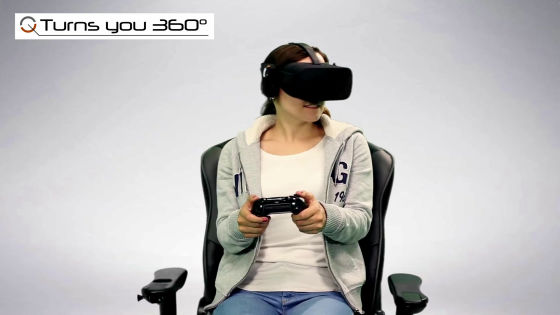 In addition, the USB port is built in the stand part of the chair and it corresponds also to the simple VR headset. In addition, cable magazines that can accommodate cables of authentic VR headsets such as Oculus Rift and HTC Vive are available as options, so that the cables of the VR headset are not tangled.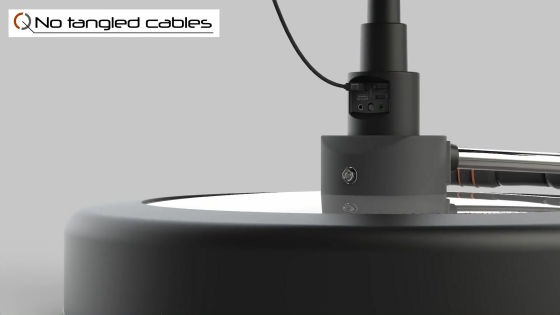 Sensor is built in pedal, and it can operate with foot.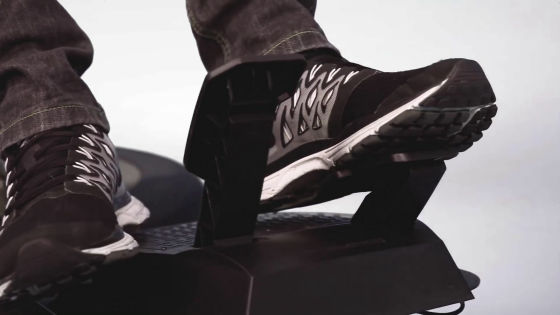 Hanger can also be installed.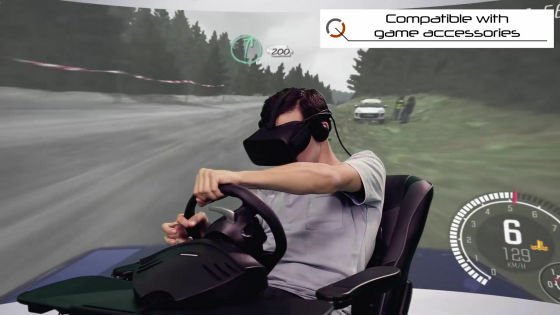 It corresponds to racing game in 360 ° full view by this.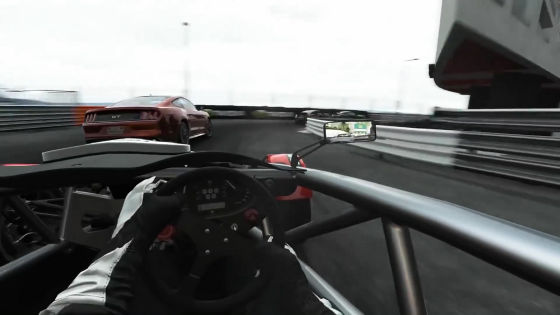 In addition to that, we also support shooting games by installing gaming devices.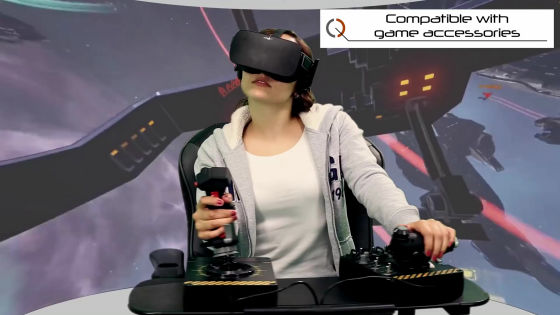 On the back of the chair you can attach a vibrator attached to two places and reproduce vibration.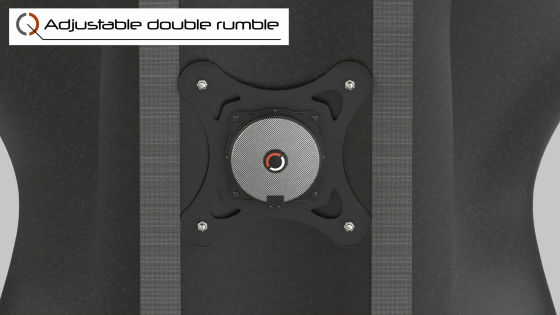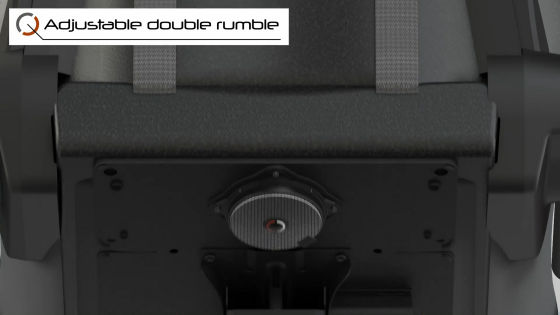 It is also possible to mount an optional dedicated amplifier on the side of the seat.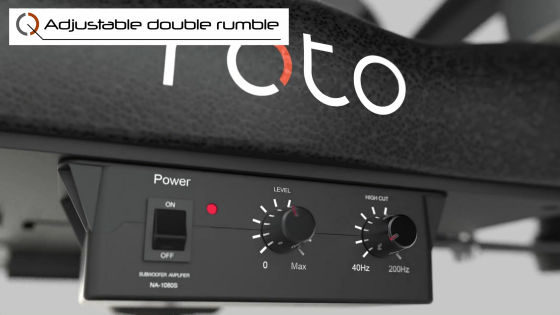 There is also a foot pedal that reproduces the "walk of FPS" as an option, and it is possible to walk around the VR space while sitting on the chair.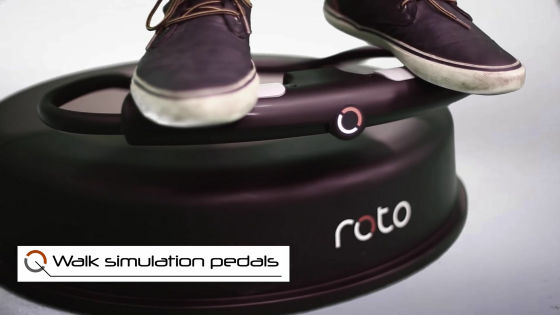 Roto VR Chair is a VR-only chair that allows you to fully enjoy VR content on chairs without moving around the room.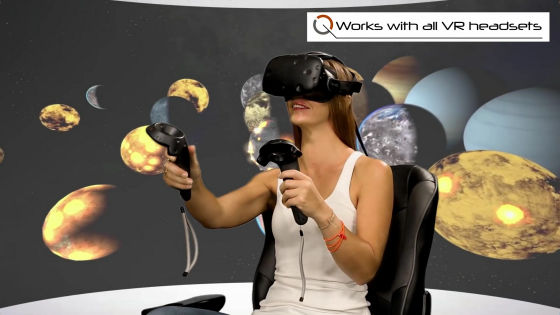 When Roto VR Chair was showcased at the event show held in various places in 2015, the expectation of commercialization increased from the high degree of completeness.

Roto reaction at live events - YouTube


Roto VR Chair started reservation reception in May 2016 with the aim of shipping in July 2016, but it seems it was difficult to launch two months later, the release was postponed. It was announced that it will be shipped in January 2017, but it is postponed again. After that, it was Roto VR who kept silence, but at last it announced that Roto VR for developers began shipping on the official blog.

Roto VR Test Units arriving with developers - YouTube


Akimu of Roto VR. Smart phones will showcase the inside of the company.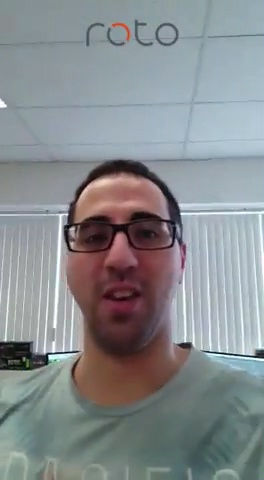 A cardboard product stacked on a loading platform. Roto VR Chair is included in this, and it seems that preparation for shipment is prepared.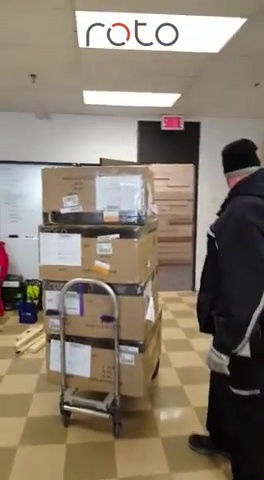 The product version Roto VR Chair is placed in the room.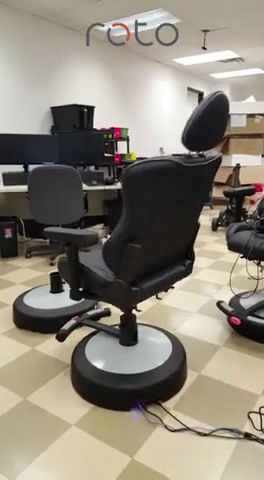 He said that he will actually demonstrate.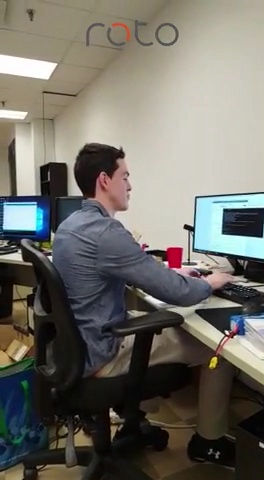 Rotating round and round Roto VR Chair. The product version has no functional change with the development version released so far.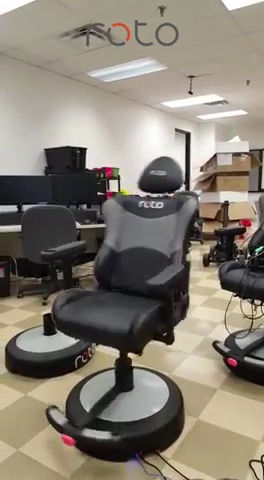 Roto VR Chair seems that production of a developer kit that does not require submission of safety certificates for regulatory authorities such as FCC has already begun and shipping work has begun.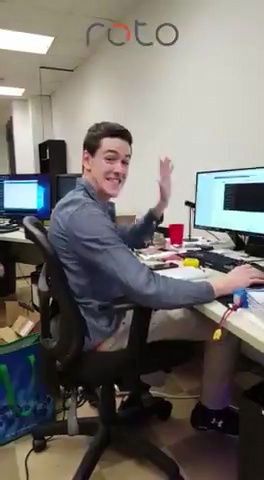 The commercial version of Roto VR Chair is scheduled to be released in February 2018 after approval by the FCC etc. unless there is any special change in the plan.

Roto VR ChairIt is 999 dollars (about 110,000 yen), "Cable Magazine" for the full-fledged VR headset is $ 149.99 (about 17,000 yen), and the hand controller "Roto Racing Pack" is $ 199.99 (about 22,000 yen) Reservations are on sale with options. The option full set "TOTAL Roto VR package" was discounted at $ 1499.88 (about 170,000 yen).

rotovr.com store
http://www.rotovr.com/store