It turns out that Facebook was trying to come up with 'a way to attract children' other than Instagram for children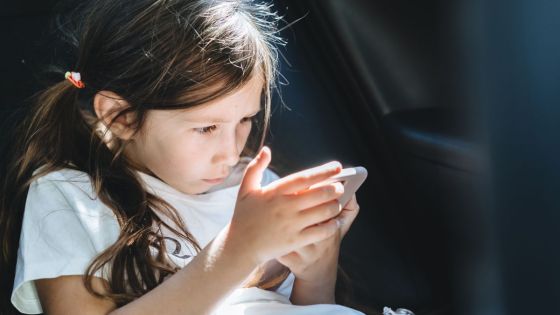 Facebook was developing 'Instagram Kids', an Instagram for children, but announced that it
would stop development
on September 27, 2021 after being criticized as 'harmful to young people'. New internal documents from The Wall Street Journal reveal some of Facebook's efforts to attract children.
Facebook's Effort to Attract Preteens Goes Beyond Instagram Kids, Documents Show --WSJ
https://www.wsj.com/articles/facebook-instagram-kids-tweens-attract-11632849667/
Facebook revealed in March 2021 that Facebook is developing Instagram (Instagram Kids) for children under the age of 13. This Instagram Kids, Stephanie Otway who is the spokesman of Instagram is the 'children we want to help so that you can use safely service,'
stated
was. However, experts criticized it as 'children's safety concerns', and in May 2021 the
U.S. Attorney General's Conference (NAAG)
called on Facebook to stop developing Instagram Kids. I did.
Attorney Generals in each state of the United States jointly issue a statement calling for the discontinuation of Instagram development for children --GIGAZINE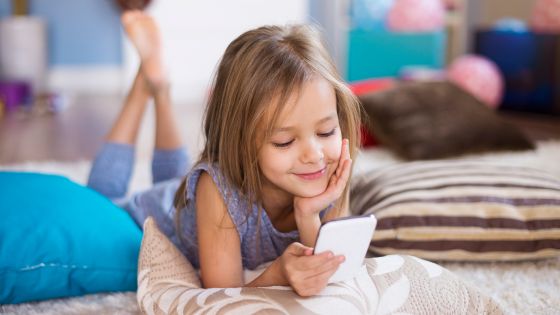 In addition, on September 14, 2021, the Wall Street Journal published an article based on Facebook's internal document stating
, 'Facebook knew that Instagram was harmful to teens.'
bottom.
In response to this report, investigations
by lawmakers, including Democrats, Republicans, and bipartisan parties, have begun in the United States.
Facebook responded to the above report on its official blog on September 26, 2021,
saying
, 'Many teenage girls suffering from loneliness and anxiety report that Instagram helped them.' The coverage by The Wall Street Journal is a malicious cutout. ' However, on the 27th of the next day, he announced that the development of Instagram Kids will be stopped, saying, 'I believe it is right to have a dedicated platform for children.'
Facebook freezes development of 'Instagram for children' --GIGAZINE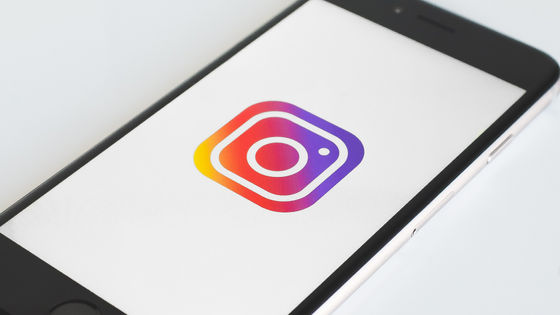 And, according to a new Wall Street Journal report released on September 28, Facebook has so far regarded children in their early teens as 'valuable untapped users' and attracted them to their products. He said he had formed a team to consider the method. In addition, Facebook classifies users into six age groups: '0-4 years old', '5-9 years old', '10-12 years old', '13-15 years old', 'minors 16 years old and over', and 'adults'. It also turned out that they knew they needed to adjust their products to suit their age group.

In addition, an internal document created in 2018 states, 'With the spread of smartphones and tablets, children are accessing the Internet at the young age of six. We cannot ignore this.' Imagine a Facebook experience designed for you. "It also reveals that Facebook has considered developing apps and services for children around the age of six.


According to a 2020 survey conducted by the Pew Research Center,
30% of children aged 9 to 11 use
TikTok
, 22% use
Snapchat
, 11% use Instagram, and 6% use Facebook. We know that Facebook and Instagram are declining in popularity among us. Facebook is also aware of this fact, with internal documents showing that Facebook usage by teens in the United States will decline by 19% between 2019 and 2020, and could decline by 45% by 2023. Also exists. 'Facebook's internal documents show that competition with rivals such as TikTok and Snapchat is the motivation for opening up the children's market,' the Wall Street Journal points out.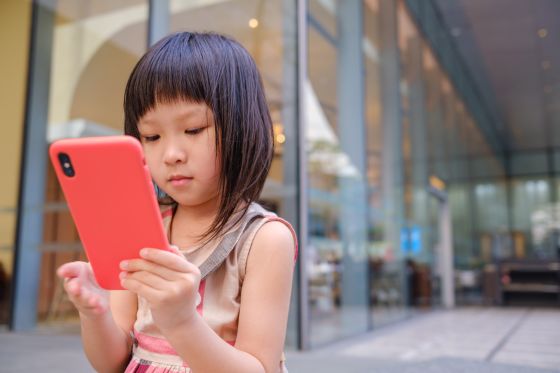 Facebook provides a message app 'Messenger Kids' for 6 to 12 years old. About this app Facebook's internal document states that 'Children who use Messenger Kids can expect to use Facebook after they grow up', and Facebook's development of children's products will be for future users It is also known that it is aimed at acquisition.

In response to Facebook's development of children's products, The Wall Street Journal argues that 'children's use of social media services can put their children at risk.' In fact, Messenger Kids has a flaw that 'can only chat with users who are not allowed' even though it was said that 'you can only chat with users who are allowed by parents', and children can chat with unauthorized users. There was a situation where it would end up.

Facebook's messaging app has a structural flaw that causes children to chat with fraudulent users-GIGAZINE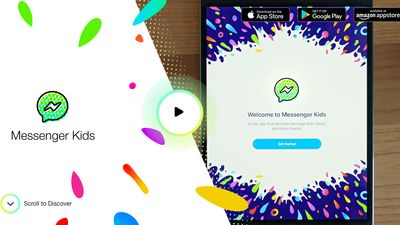 ◆ Facebook counterargument
Facebook is arguing on its official blog on the same day that the Wall Street Journal article was published. According to it, users are classified into 6 age groups: '0-4 years old', '5-9 years old', '10-12 years old', '13-15 years old', 'minors 16 years old or older', and 'adults'. It only follows general conventions and expert classifications, and does not reflect Facebook's product strategy. In addition, competitors are also developing products to attract children to the product, and appeal that 'Facebook wants to make the app safe for children.'

Explaining the Research We Do to Support Families --About Facebook
https://about.fb.com/news/2021/09/explaining-research-to-support-families/