Twitter is soliciting opinions on new features that pre-block unpleasant 'fucking' and annoying users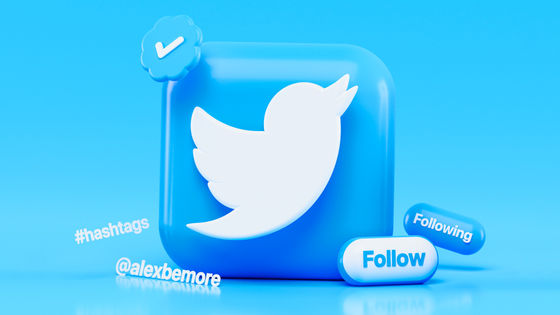 On September 25, 2021, Twitter announced content with offensive language and draft new features to avoid users who might post such posts, and is soliciting feedback from users.

Twitter's Testing More Options to Help Users Avoid Negative Interactions in the App | Social Media Today

https://www.socialmediatoday.com/news/twitters-testing-more-options-to-help-users-avoid-negative-interactions-in/607179/
Twitter designer Paula Barcante told Twitter that 'a filter that keeps potentially harmful content and anyone who might create such content away from your reply.' We are considering a new control function called 'Limit'. '
We're exploring new controls called "Filter" and "Limit" that could help you keep potentially harmful content — and people who might create that content — away from your replies. These are early ideas, so we'd love your feedback ?? ?????????? pic.twitter.com/nInOMQz7WK

— Paula Barcante (@paulabarcante) September 24, 2021


According to Barcante, the 'filter' is a function that makes it invisible to anyone other than the person who posted the harmful reply. When I try to reply to a tweet that has a 'filter' set, 'The reply filter is turned on. To make sure that your reply is seen, be aggressive with the minimum etiquette as a person. The warning message 'Avoid harmful words' is displayed.

✨ If you have Filter on, potentially harmful replies to your Tweet wouldn't be shown to you or anyone else. People who open your Tweet would see a message reminding them to avoid offensive and harmful language. Pic.twitter.com/0kjTUNtmPO

— Paula Barcante (@paulabarcante) September 24, 2021


Also, if your reply gets caught in the 'filter', it will be displayed as shown below that only you can see it. Of course, it will not be visible to the user or other users who posted the tweet that was the source of the reply.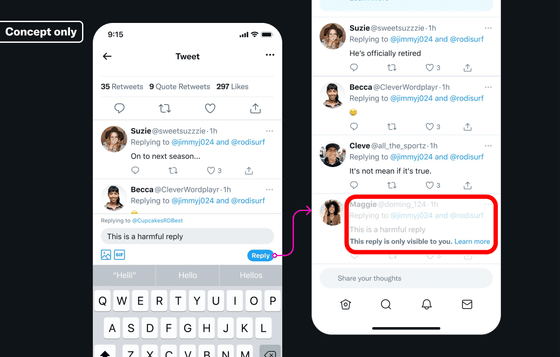 'Limit' is a function that prevents replies from users who tend to post as described above. If you turn this setting on, accounts that have recently violated rules or harassed you will not be able to reply to your tweets.

✨ If an account with a recent pattern of rule-breaking or potentially harmful behavior tried replying to your Tweet while you have Limit on, this is an example of what they would see. Being civil and respectful, even when disagreeing and debating, has its perks! pic.twitter.com/PhFBRh46mA

— Paula Barcante (@paulabarcante) September 24, 2021


'Filter' and 'Limit' are functions aimed at preventing the interaction from heating up and becoming an unpleasant exchange of words, so mere disagreements, sound discussions, and legitimate criticisms are targeted. not. However, accuracy is limited because it is automatically determined what constitutes a harmful reply. Therefore, it is said that the option to remove the restriction by the user checking the reply or account that was the target of filtering or blocking is also being considered.

Social Media Today, a news media specializing in SNS that took up this matter, said, 'Until now, Twitter could only be set so that each user does not see unpleasant replies, but this' filter 'function is also available from other users. It can be completely invisible, but it can also be abused by politicians and businesses to block negative opinions. '

Barcante asked Twitter users for their feedback, saying, 'What do you think of these concepts? These are still early ideas, so let us know what you think.'

How do these concepts sound to you?

We're hopeful that these optional controls — and others we'll explore in the future — can help you customize your Twitter experience to fit your preferences ????

— Paula Barcante (@paulabarcante) September 24, 2021