Google postpones office resumption to January 2022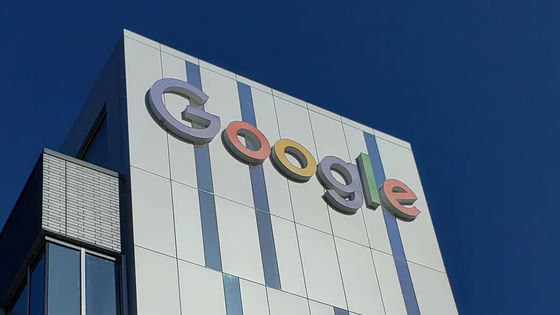 Due to the influence of the new coronavirus infection (COVID-19),
Google, which had been requesting employees to work from home (remote work)
from March 2020, plans to resume office work from September 2021 to January 2022. It was revealed that it was postponed.
Extending our voluntary return to office
https://blog.google/inside-google/company-announcements/extending-our-voluntary-return-office/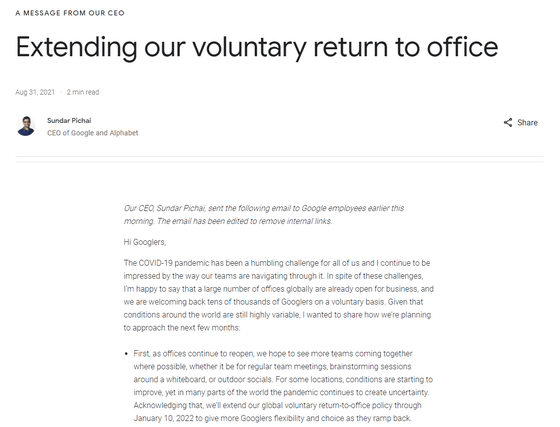 Google delays wide-scale October office return to early 2022 --9to5Google

https://9to5google.com/2021/08/31/google-office-return-2022/
Under the influence of the COVID-19 pandemic, Google has requested employees to work remotely from March 2020. Initially, it was planned to be two months, but since the pandemic did not seem to be settled, it was postponed repeatedly, and we plan to adopt
the work style of 'remote work is 2 days and work is 3 days in the week' announced in December 2020.
Only in September 2021, it was announced that the resumption of office work was postponed until January 10, 2022.
Google CEO announces that he will adopt a work style of '2 days for remote work and 3 days for commuting in the week' --GIGAZINE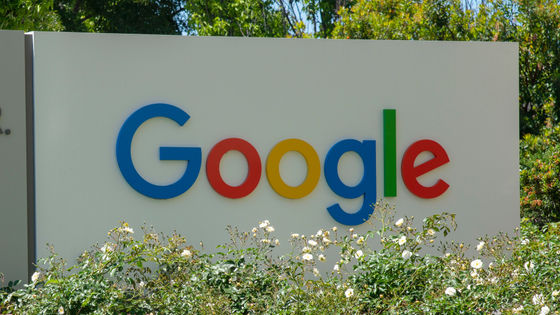 In addition, it does not mean that 'remote work will end on January 10, 2022', but that 'you do not need to work in the office until this day', so on January 10, 2022, the situation of the country or region will be changed again. Based on that, it will be possible to decide when to finish remote work.

On the other hand, it has also been announced that October 22nd and December 17th, 2021 will be company-wide holidays as 'global reset days'.


in Note, Posted by logc_nt