Audi announces 'Skysphere', a concept car for self-driving cars whose body length can be changed with the touch of a button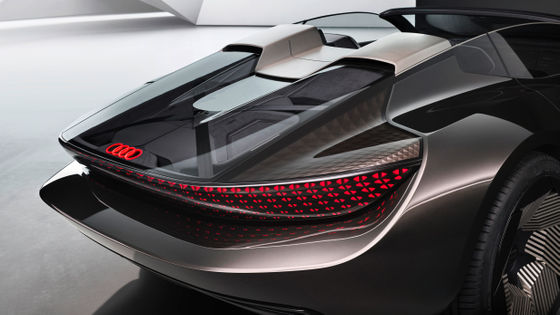 On August 10, 2021, German car maker Audi announced the concept model 'Skysphere ' of EV self-driving car with the function to switch between two modes by changing the shape and overall length of the car body.

Audi skysphere concept --EV roadster for an open future (Germany home country presentation material) | Audi Japan Press Center --Audi

https://www.audi-press.jp/press-releases/2021/b7rqqm000001hr11.html
You can see what Skysphere is like by watching the following movie.
The Audi skysphere concept: freedom in motion --YouTube
According to Audi's announcement, Skysphere has adopted a variable wheelbase that changes the size of the car so that you can enjoy two driving experiences, 'Grand Touring Experience' and 'Sports Experience'.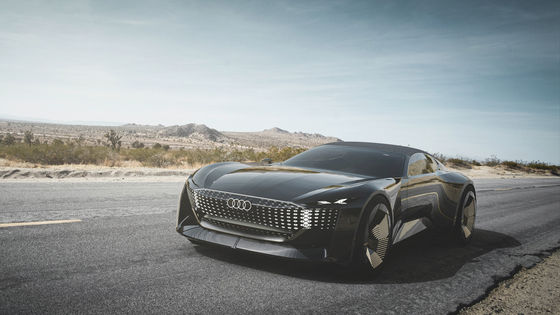 'Grand Touring Mode' is a mode that aims to enjoy smooth and comfortable movement and scenery.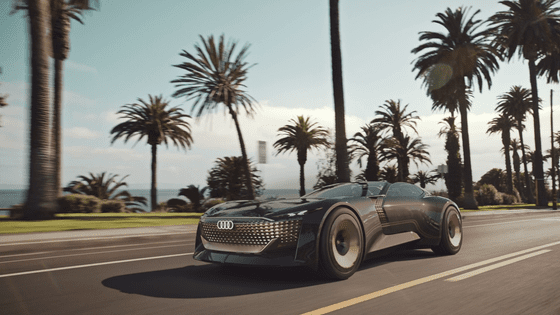 Level 4 autonomous driving
allows drivers to drive without having to grip the steering wheel.



When you press the button inside the car ...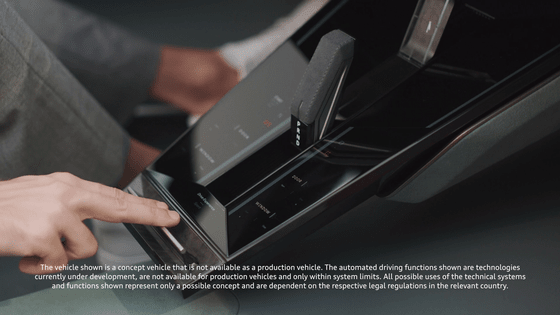 The steering wheel stored in the dashboard has also been expanded and transformed into 'sports mode'.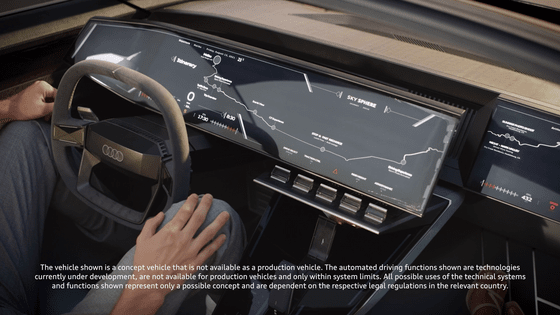 It's not just the interior that transforms. The total length of the car has been shortened by 25 cm from 5.19 m in 'Grand Touring Mode' to 4.94 m in 'Sports Mode', and the wheelbase has also been shortened, enabling more agile movement.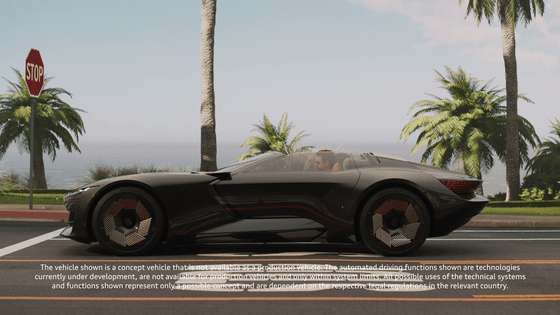 With 465kW of power and 750
Newton meters
of torque, Skysphere can reach 100km / h in just 4 seconds from rest.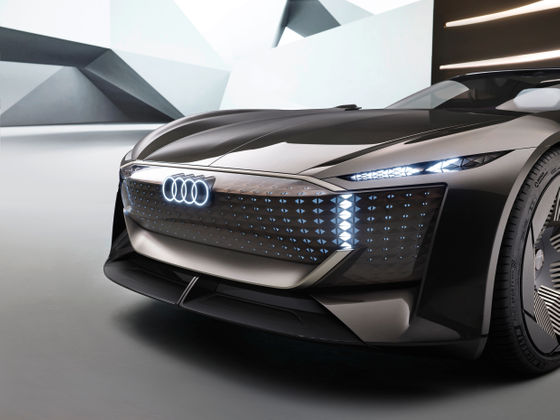 The rear end adopts a streamlined design developed by wind tunnel experiments, and it is said that it is particular about both performance and appearance.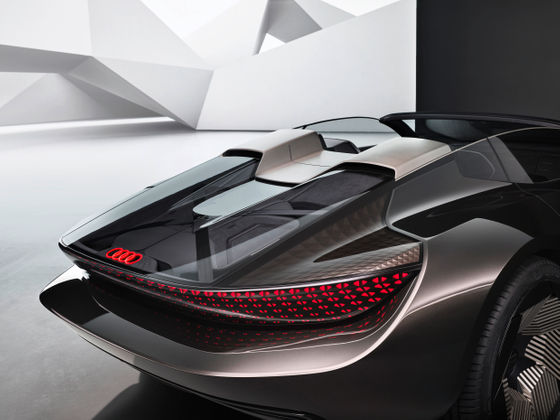 Since Skysphere is a concept car, it is undecided whether it will actually be released and when. It is not known if the retractable steering wheel can meet the regulations, but Audi plans to roll out a total of three concept models, 'Grandsphere' and 'Urbansphere', by 2022 in addition to Skysphere.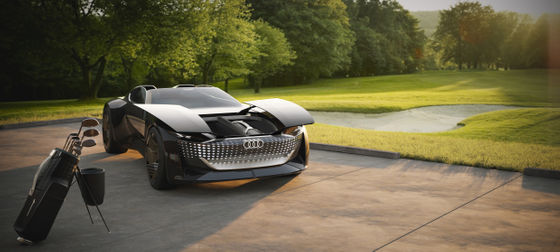 in Ride, Posted by log1l_ks