Chevrolet concept car equipped with driver's seat in the near future appeared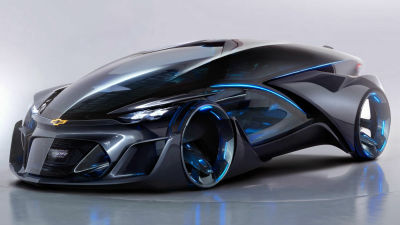 From General Motors (GM) to the next generation concept car "Chevrolet-FNR"Was announced at Shanghai Motor Show 2015. This concept car has unprecedented seats that anticipate the functions that will be realized in the near future.

Chevrolet's autonomous electric concept car has a swivel chair driver's seat | Ars Technica
http://arstechnica.com/cars/2015/04/chevrolets-autonomous-electric-concept-car-has-a-swivel-chair-drivers-seat/

This is "Chevrolet-FNR" announced by General Motors. Streamline car body is based on black coloring, the thickness of the tire is very thin.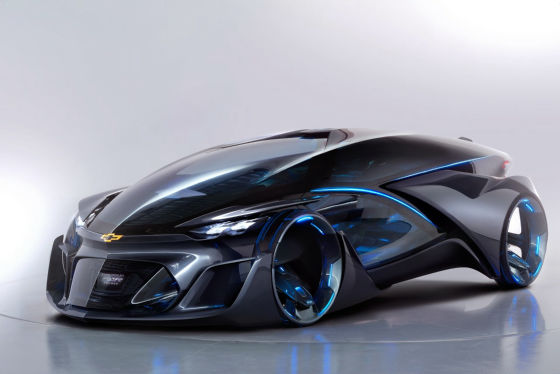 Viewed from the front.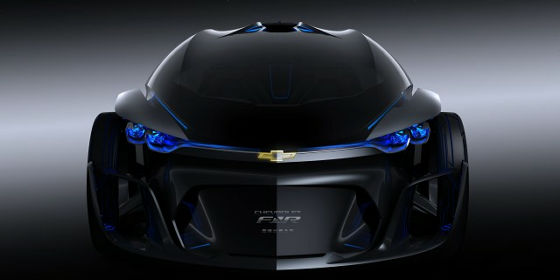 As you can see from the side, you can see that it has a form with low air resistance.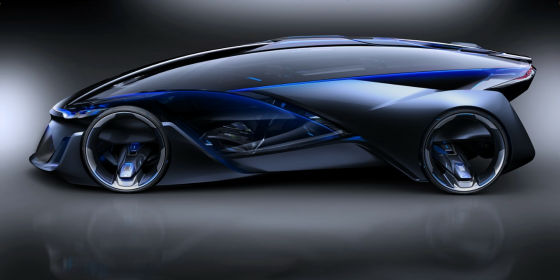 The door has a different shape from both gull wing and butterfly door, a unique specification that opens and closes how far back and forth.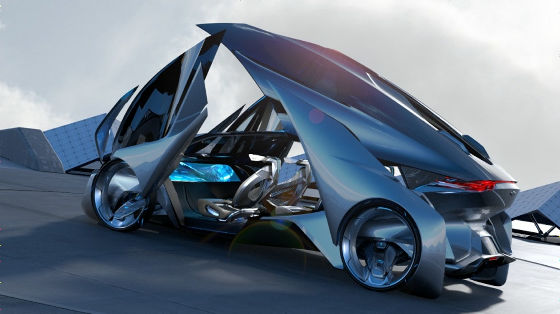 When looking in the car, there seems to be no refreshing of the shift lever etc. next to the driver 's seat, seats do not seem to be overheated.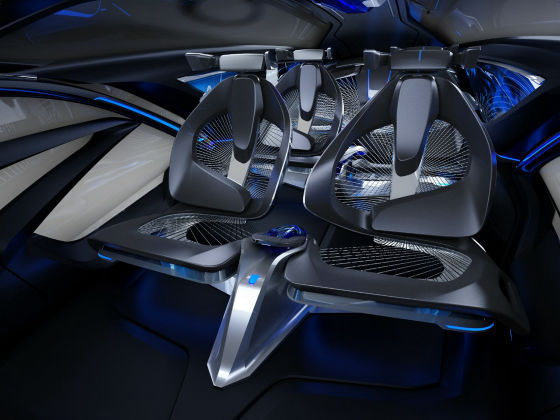 The driver 's seat and passenger' s seat can be rotated by 180 degrees and it is possible to face the rear seat like the image below. You might think how to drive, but since this concept car is actually an automatic driving car, it is not necessary for a person to drive a car.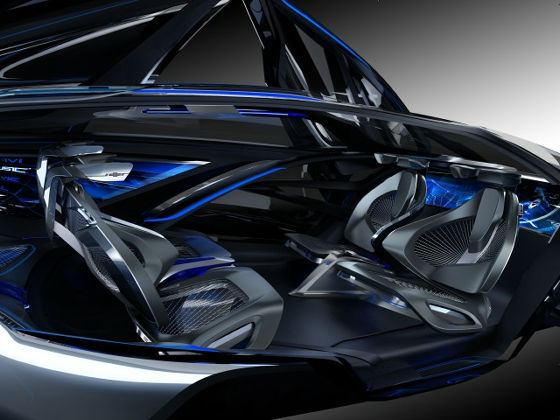 Also, even if you look inside the car from another angle, you can not see a handle in the driver 's seat.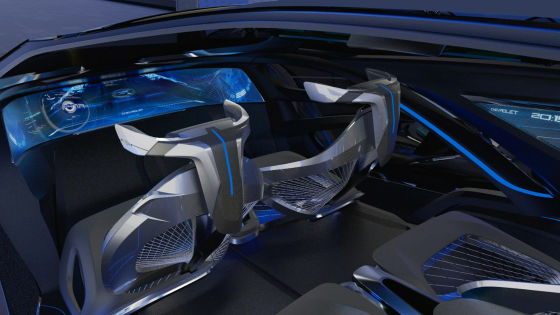 In addition, fully automatic cars are not realized in the distant future, there are already roads in which fully automatic cars can run in the USA, running tests on public roads are also starting.

Google's automatic driving car can already run at a practical level even in urban areas with complicated traffic conditions - GIGAZINE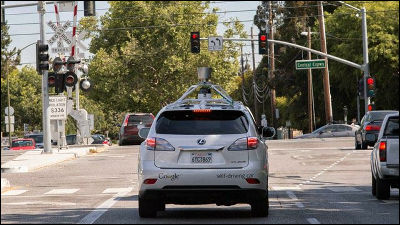 Google's automatic driving car almost completed, released the movie while riding the first driver in hand - GIGAZINE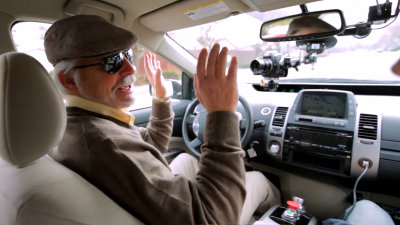 In addition to the fact that the driver's seat rotates by 180 degrees, the Chevrolet-FNR also has features such as engine start and color charging system for eye color recognition, and some functions are actually realized in the not far future Maybe.