Warner Bros. Signs with Major Movie Chain to Offer Movies on the Premise of '45 Days Exclusive Release in Theater'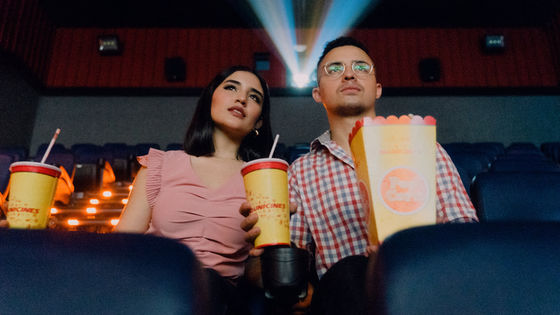 Warner Bros. Pictures,
which produces and distributes movies, and
AMC
, a major American movie chain, have signed a contract to 'exclusively release Warner Bros. Pictures in theaters in 2022 for 45 days.' ..
Warner Bros. Commits to Exclusive Theatrical Release in 2022? The Hollywood Reporter
https://www.hollywoodreporter.com/movies/movie-news/warner-bros-commits-to-exclusive-theatrical-release-in-2022-in-new-amc-theatre-deal-1234995035/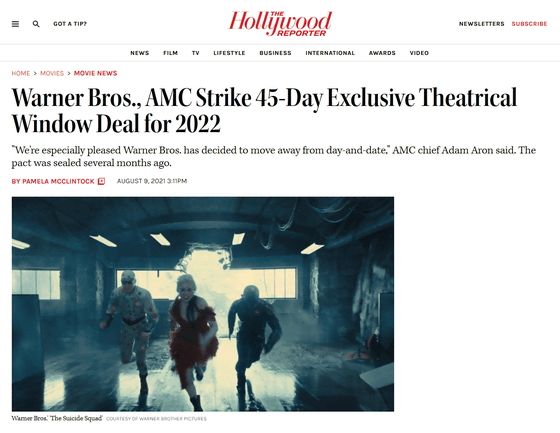 In the announcement of AMC's financial results on August 9, 2021, the company's CEO Adam Aaron announced an exclusive public agreement with Warner Bros. Pictures.
'We are pleased that Warner Bros. has decided to move away from the idea of simultaneous theatrical release and digital distribution,' said Aaron. We welcome Warner Bros.'s departure from the idea of 'simultaneous release at.' 'We are in active dialogue with all major film studios,' he said, and is about to enter into contracts with other film studios to establish an exclusive theater period. Suggested.
WarnerMedia, the parent company of Warner Bros. Pictures, announced in 2021 that it will be released in theaters and will also be distributed on
its own video streaming service, HBO Max.
Later, WarnerMedia announced that 'the simultaneous release at the theater and HBO Max is a response to the ongoing pandemic of the new coronavirus, not permanent.'
According to the person who provided information to the entertainment media Hollywood Reporter, the contract between Warner Bros. and AMC had been agreed as of March 2021.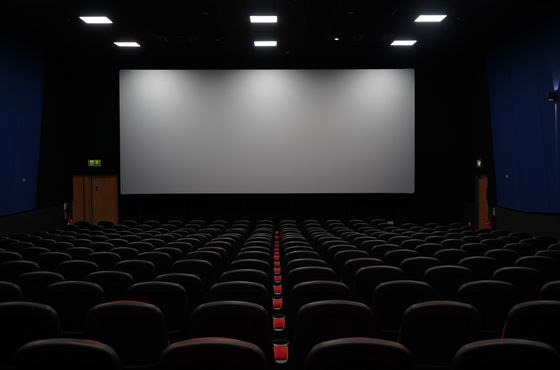 Prior to the pandemic of the new coronavirus, the movie's exclusive release period in theaters was as long as 90 days. Movie studios have been trying to shorten this period for years, but each time they face a boycott of the movie chain, they have failed to shorten the exclusive release period.

Analysts tracking movie ticket sales have also found that simultaneous theatrical release and digital distribution tend to reduce box office revenue in theaters and encourage piracy. thing. In fact, in the United States, Warner Bros.'s heartfelt ' The Suicide Squad' Extreme 'Rogues, Rally ' was unveiled at Theater & HBO Max in the first week of August 2021, with box office revenue of $ 26.25 million ( 'It didn't work,' said the Hollywood Reporter.

Similarly, Disney has continued to release original works at the theater on Disney +, which is its own distribution service, but in the case of HBO Max, there is an additional charge for watching new works in Disney +. If you are a paid member, you can watch the theater simultaneous release works such as 'The Suicide Squad' Extreme 'Rogues, Rally' for free.


in Movie, Posted by logu_ii