I tried 'Nissin Spicy Pork La King' which is the thickest noodle in the history of La King and entwined with violent delicious Abra & garlic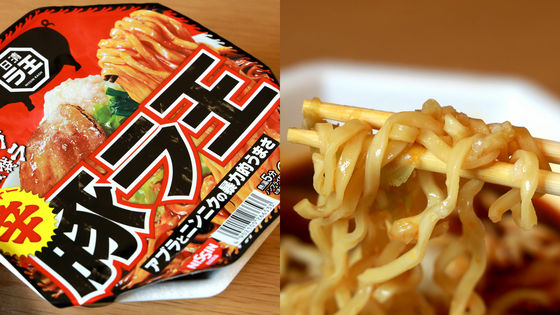 'Nissin Raoh
', which appeared in 2020 and was very popular, has evolved into
'Nissin
Spicy Pork La King' with violent spiciness. The extra-thick noodles, which you can't think of as cup noodles, and the spicy soup with the punch of abra and garlic go great together, and you can't help but say, 'As expected, La King!'
'NISSIN RAOH' (released on August 2) | NISSIN FOODS Group
https://www.nissin.com/jp/news/9710
The package of 'Nissin Spicy Pork Raoh' released on August 2, 2021 looks like this.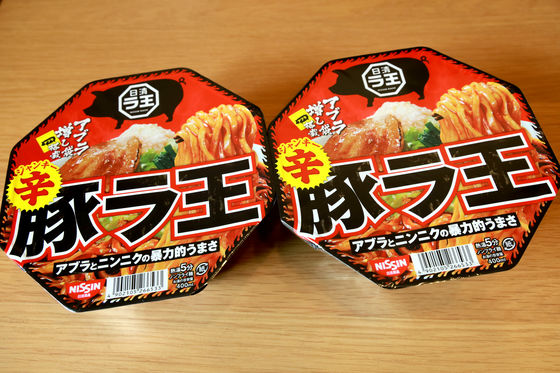 The package has a pig silhouette and the words 'Abra extra bag installed'.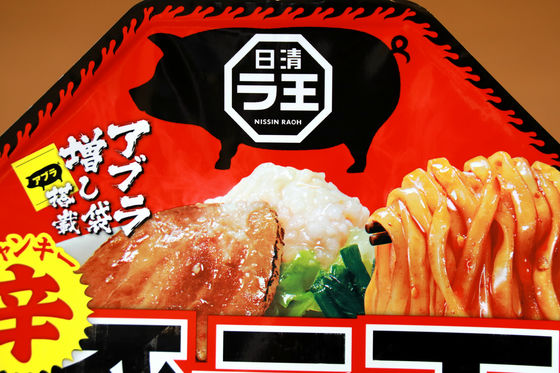 The raw materials are as follows, and the soy sauce contains soy sauce, lard, spices, pork extract, etc., and you can see that it is a soy sauce-based soy sauce.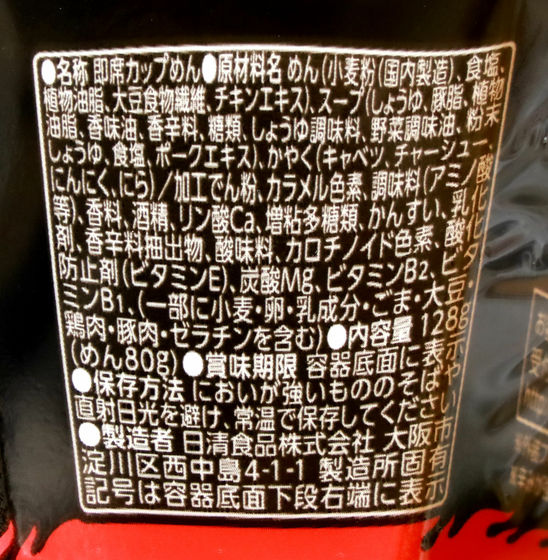 Calories per serving is 483 kcal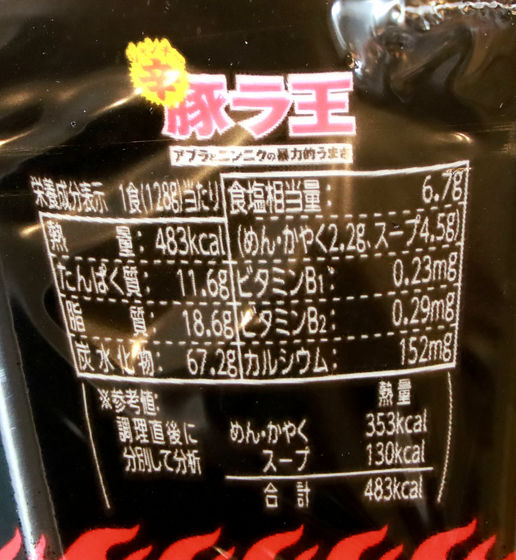 According to Nissin's own index, the spiciness level is 4 out of 5 levels. Cup noodles with spiciness level 5 that are more spicy than 'Nissin Spicy Pork Lao' include ' Cup Noodle Super Spicy Miso Big '.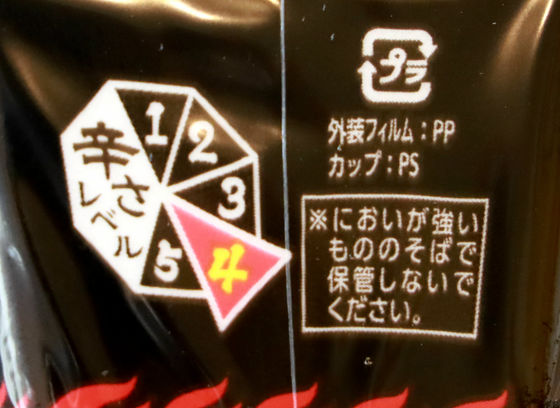 When you open the lid ...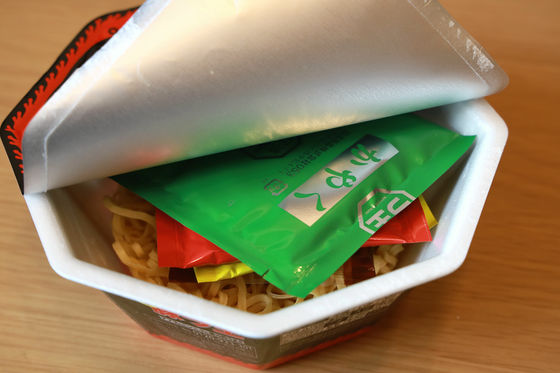 It contained liquid soup, kayaku, bag, and roast pork.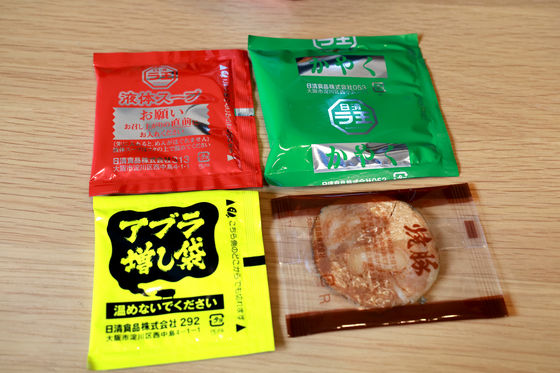 Of these, add the roast pork and the pork ...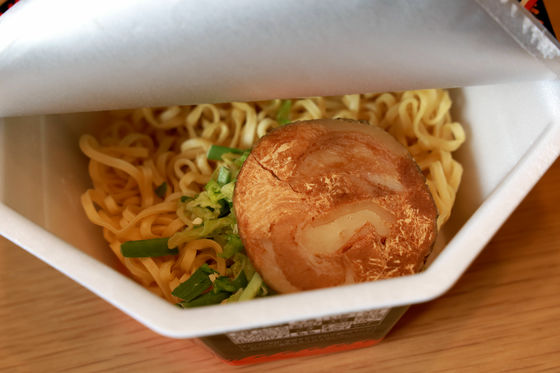 Pour hot water ...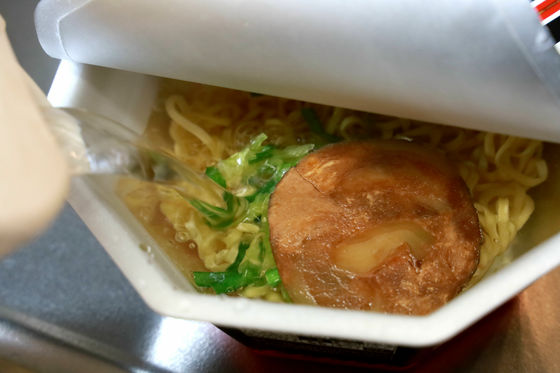 Wait 5 minutes.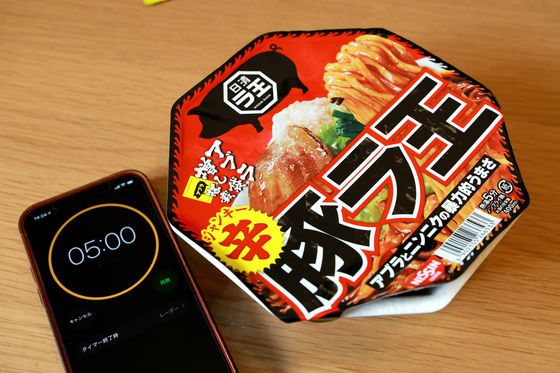 After 5 minutes, add the liquid soup ...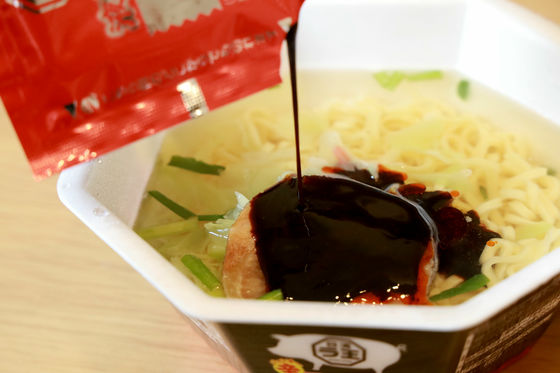 Stir well. At this point, the strong scent of garlic fills the area.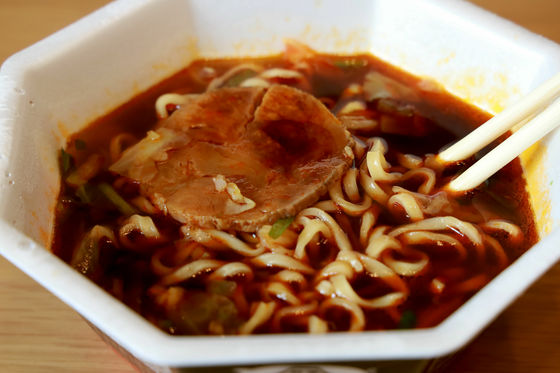 Finally, if you put the contents of the bag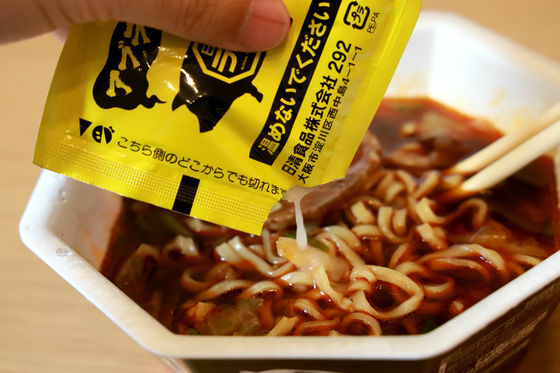 done.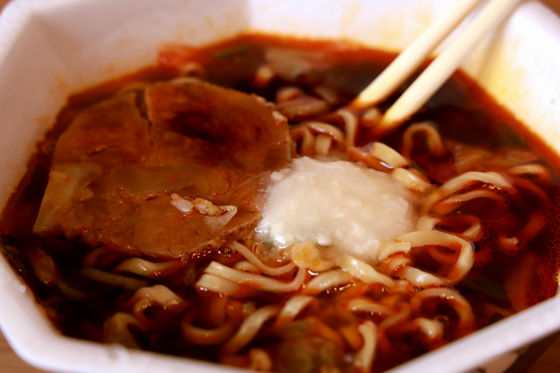 When you actually eat it, you can see the presence of 'dancing extra-thick noodles', which is clearly thicker than other La-Oh series, while maintaining the smooth texture like 'It's like raw noodles' that is typical of Nissin RAOH. It is by far the best. The wavy extra-thick noodles have a finish that allows you to feel the flavor of wheat flour strongly, and it goes well with the thick-tasting soup. According to the official, this extra-thick noodle is 'the thickest noodle in the history of Nissin RAOH'.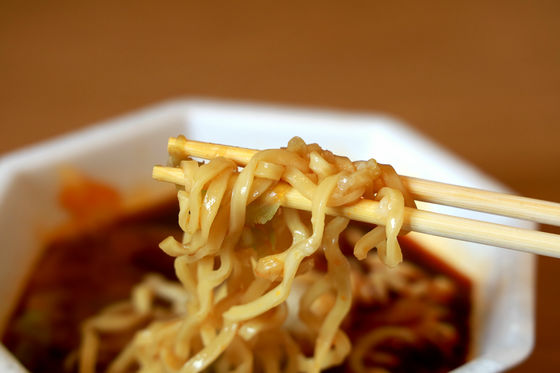 The moment you put the attached 'bag', the impact on the appearance is tremendous, but when it dissolves in the soup, there is almost no change in the appearance. The small pieces floating in the soup are garlic. When I drank the soup, the spiciness of chili oil rushed in at first, but it was not only spicy, but also the appetizing aroma of base soy sauce and garlic, and the taste of abra was finished, so I imagined it. The degree of perfection is higher than that.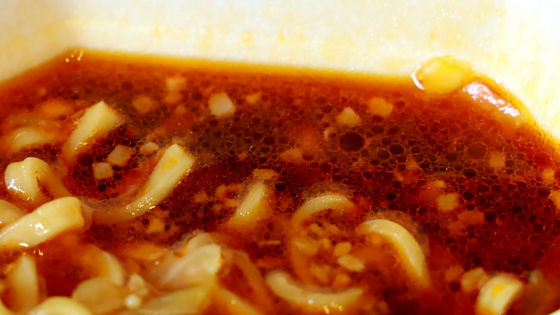 The roast pork is thick and juicy.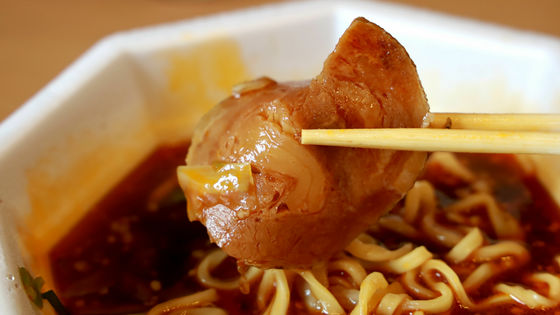 Although I imagined the easy-to-understand taste of 'spicy!', 'Abra!', And 'deep!' From the package, I was able to show the strength of the popular instant noodle brand that has continued since 1992.

'Nissin Spicy Pork Raoh' is on sale at retail stores nationwide for 368 yen excluding tax.