'Zelda Breath of The Wild Street View' is now available, where you can see the Hyrule land of 'The Legend of Zelda: Breath of the Wild' like Google Street View.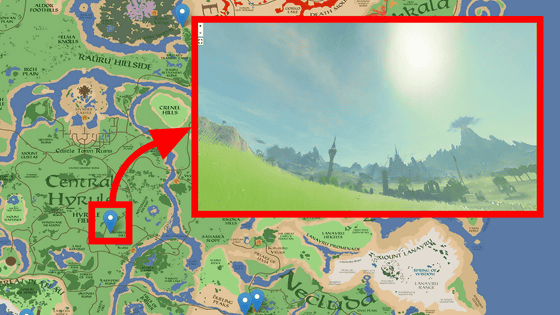 Released at the same time as Nintendo Switch, 'The
Legend of Zelda: Breath of the Wild
' is an open-world
game that boasts outstanding freedom in the 35-year history of The Legend of Zelda series. Software development YouTuber
Nassim's Software
has released
'Zelda Breath of The Wild Street View,
' which allows you to explore the Hyrule Kingdom, which is the stage, using the Google Street View mechanism.
Zelda BotW Street View
https://nassimsoftware.github.io/zeldabotwstreetview/
I made Google Maps but for Zelda Breath of The Wild! Try it out here: https://t.co/J7OWaEpgY6 #Zelda # ZeldaBreath0047Wild #gaming pic.twitter.com/ZolYVmaX1f

— Nassim's Software (@LabNassim) July 31, 2021


Visit the Zelda Breath of The Wild Street View to see a map of Hyrule's land, and click the blue pin on the map to see the surrounding landscape. For example, click the blue pin under 'Central Hyrule'.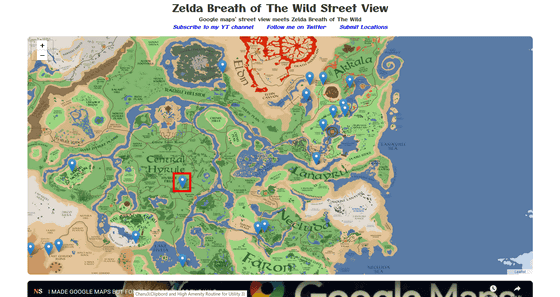 Click the message 'Click to Load Panorama'.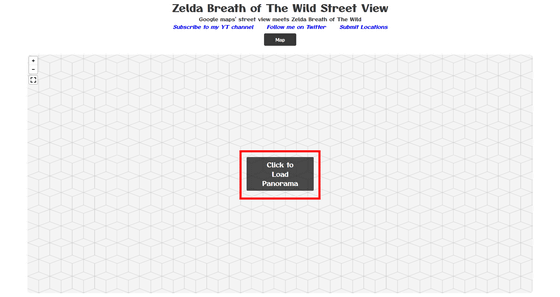 After loading the data, you will see the grasslands spreading in the central Hyrule.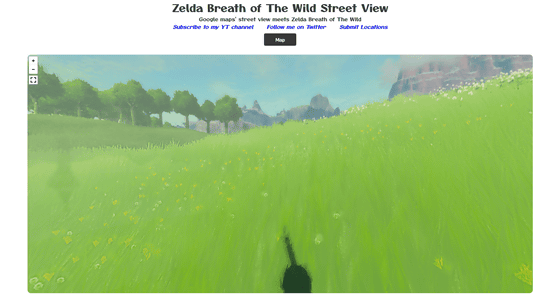 You can change the direction of the viewpoint by dragging the screen. Since the viewpoint is 360 degrees, you can see all around the top, bottom, left, right, front and back.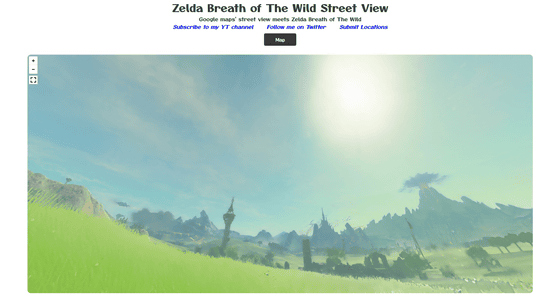 And when you click the white arrow displayed in the landscape ...



I moved to another place.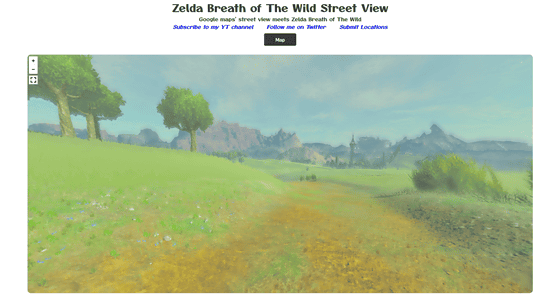 Besides, the Oldin region around Death Mountain ...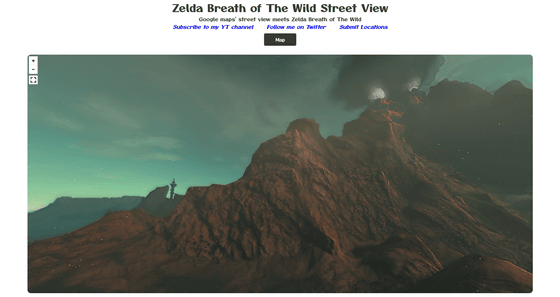 Gerd region where the desert spreads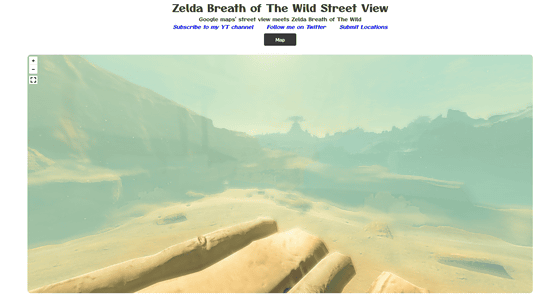 You can see the scenery of various points such as the twin horse lodgings in West Hater.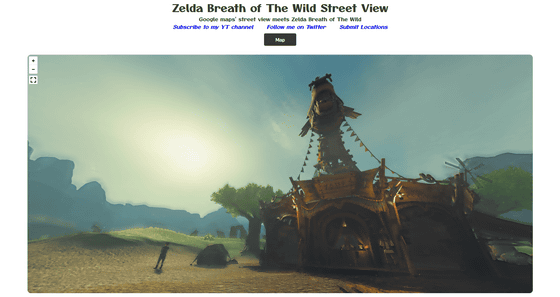 In addition, Nassim's Software plans to add a point where you can see 360-degree landscape images, and we are looking for candidate sites using the Google Form.