A place where urouro in the sea can be dropped by Google Street View has been added and it is possible to walk with sunfish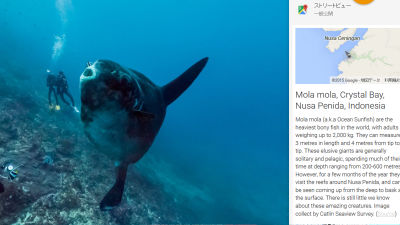 Overlooking the surroundings with eye level, you can experience the feeling as if you are in that location Google Maps Street View gallery has publicly released images of the underwater near Hawaii and Australia's Great Barrier Reef, a beautiful sea You can take a walk in. Google has added 40 new locations in the street view gallery with new locations in the underwater, and it has enabled us to see the beautiful coral reefs, lovely sunfish and even huge humpback whale.

Google Lat Long: Explore life beneath the waves in honor of World Oceans Day
http://google-latlong.blogspot.jp/2015/06/explore-life-beneath-waves-in-honor-of.html

Marine - Street View - Google Maps
https://www.google.com/maps/views/streetview/oceans?gl=jp

Newly added to the street view gallery are images of the Great Barrier Reef in Bahamas, Bali, Australia. Street View's "The oceanYou can check the newly registered image and the image of the street view that was already registered in the underwater by opening the page called "Street View". Street view near Rarotonga island which is one of the Cook Islands "Humpback Whales, Rarotonga, Cook IslandsClick ".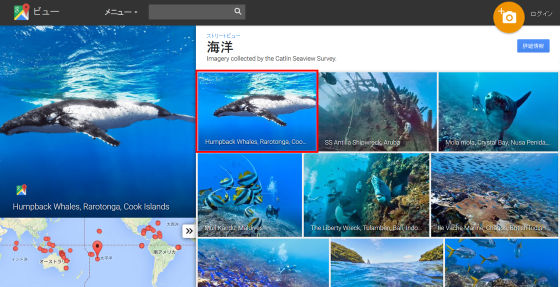 It is possible to observe humping whales that swim gracefully when clicked up close.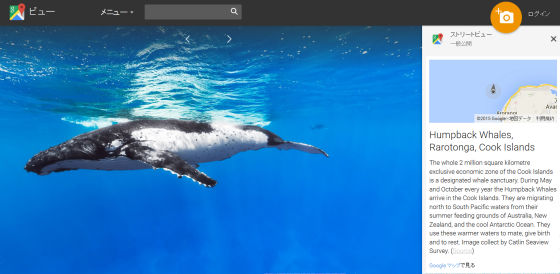 By clicking the mouse cursor with the arrow icon and ......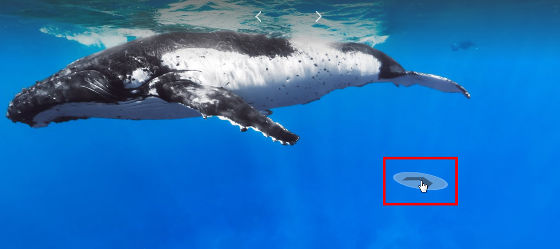 You can move from underwater to see humpback whales from different angles.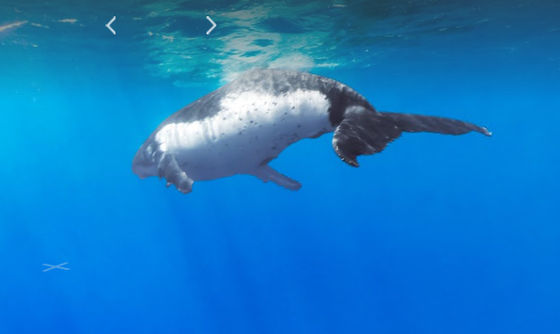 There were plenty of places to move, and when I was scowling, I encountered two humpback whales.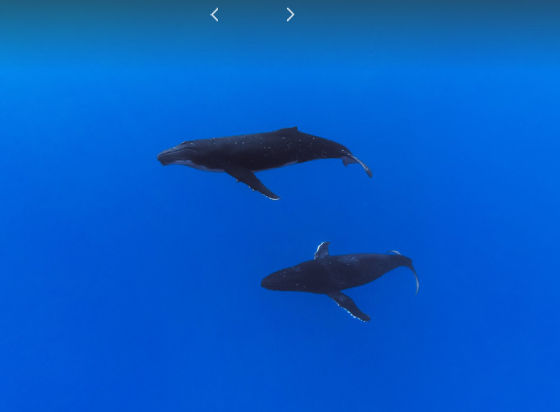 This can be seen in the sunfish "Mola mola, Crystal Bay, Nusa Penida, Indonesia"It was taken in Nusa Penida of the diving spot located near Bali main island.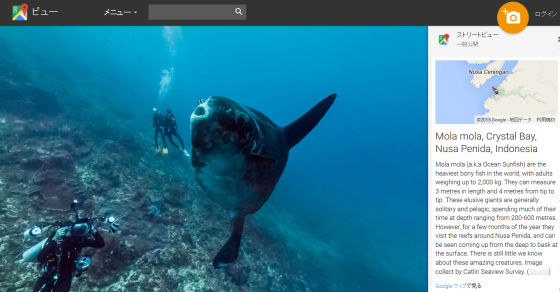 Urouro makes it possible to approach sunfish until this.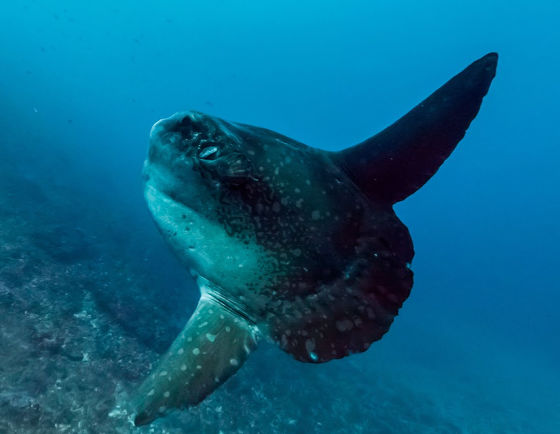 It is at the bottom of the sea near ArubaStreet view of Antilla shipwreckThere are things other than marine organisms.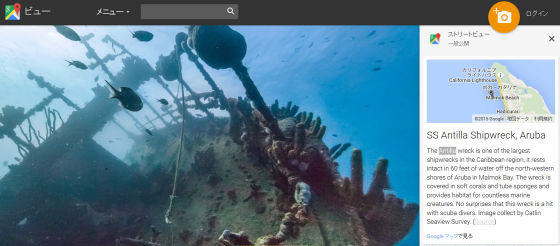 A new street view was released on June 8th of "World Ocean Day (World Ocean's Day)". A short documentary that shoots the state of how the street view that has been released has been shot has been released and can be confirmed from the following movie.

Documenting the ocean with underwater Street View - YouTube


Underwater EarthWhenXL Catlin Seaview SurveyA marine research agencyGoogle Earth OutreachIn cooperation with him, he said that he has created a new street view over four years.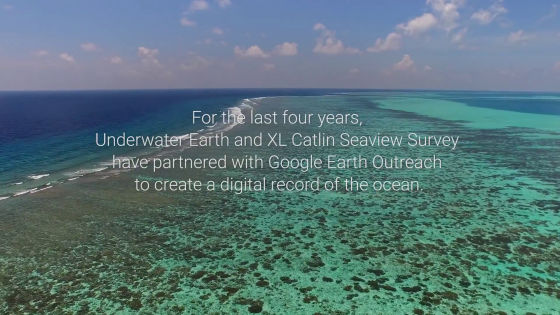 This is a street view on the sea.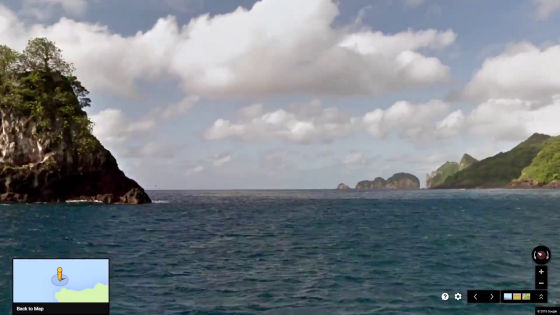 Photographers who boarded the ship dive into the sea and take a picture.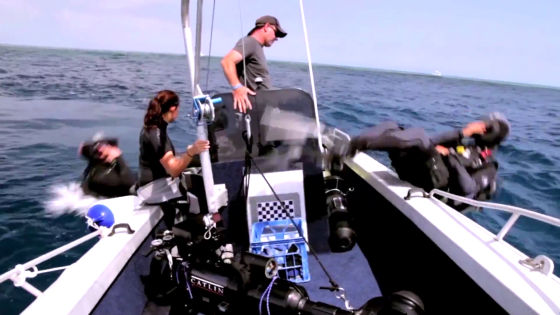 A photographer with a huge camera.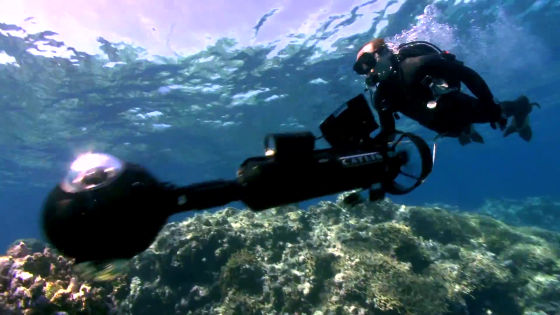 At the side where the sea turtle is swimming ......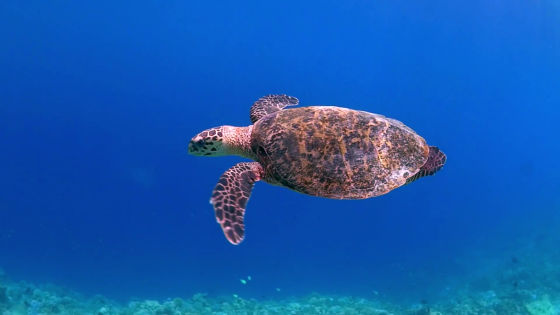 Two photographers are shooting.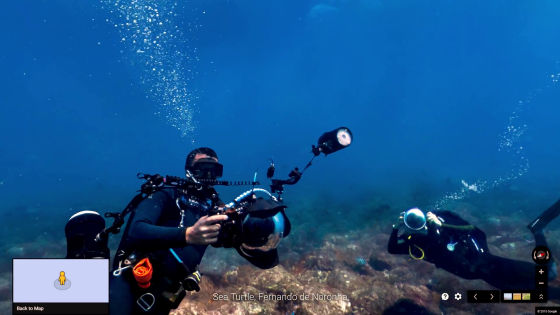 Eventually you may be able to explore all over the world in street view.