Jeff Bezos offers a 220 billion yen discount on Blue Origin for manned spacecraft used in NASA's Artemis program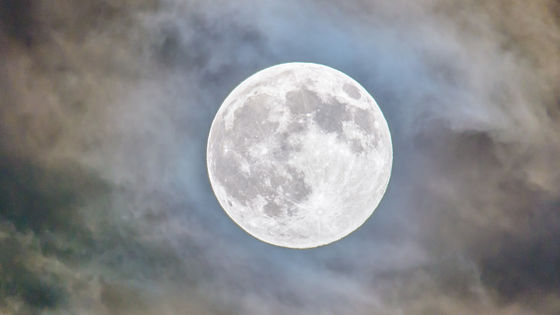 Amazon's founder and founder of space exploration company
Blue Origin
,
Jeff Bezos
, has sent an open letter to
NASA Secretary Bill Nelson.
In this open letter, Mr. Bezos would like to adopt a spacecraft developed by Blue Origin as the manned landing system (HLS) used in
NASA's lunar landing mission 'Artemis Program' for $ 2 billion (about 2200).
It states that it will bear the development cost for (100 million yen) in-house.
Blue Origin | Open Letter to Administrator Nelson
https://blueorigin.com/news-archive/open-letter-to-administrator-nelson
Jeff Bezos offers NASA $ 2 billion to pick Blue Origin's lunar lander in last-minute plea --The Verge
https://www.theverge.com/2021/7/26/22594038/jeff-bezos-blue-origin-nasa-lunar-lander-2-billion
NASA will invest the development cost of the spacecraft 'HLS' responsible for landing on the moon in the Artemis program in private space development companies such as Blue Origin, and named three companies
, Blue Origin, SpaceX
, and
Dynetics as candidates.
Was there. HLS development costs were planned to be invested in two of the three companies, but NASA announced that it would invest only in SpaceX due to budget constraints. Following this announcement, Blue Origin and Dynetics have protested the US Board of Audit, saying they were 'not given a competitive opportunity,' and will spend $ 3 billion on NASA and SpaceX's HLS until the agency's investigation is over. The contract of 100 million yen) will be suspended.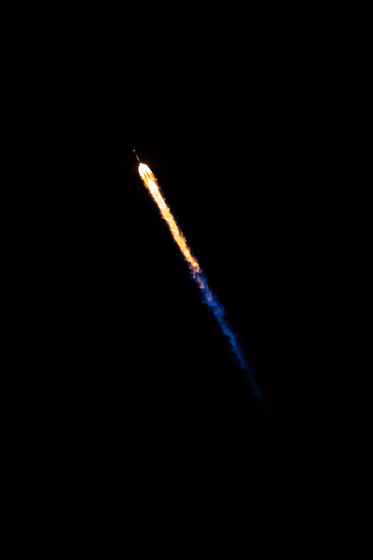 In an open letter, Bezos explained the benefits of HLS developed by Blue Origin, saying, 'Despite these benefits being present in Blue Origin's HLS, NASA has often stated in the end. We made a choice that deviated from our procurement strategy. Despite initially stating that we would invest HLS development costs in two competing companies, NASA eventually invested in SpaceX alone for billions of dollars over the years. It will give a contract to invest hundreds of billions of dollars in development costs. This decision will put an end to the meaningful space development competition that will occur in the coming years, as well as NASA's commercial space program. It also breaks the way it should be, 'he condemned NASA's decision.

He goes on to say, 'NASA needs to go back to the strategy of investing in multiple original companies instead of investing in a single developer. Competition is that a single company has too much influence over NASA. Also, if you have a contract with only one company, NASA can take options when faced with negotiations that lead to various risks such as late delivery, design changes, and cost overruns. You will find that there is no such thing. Without competition, NASA's Artemis program would be delayed and ultimately cost more, which should not be in the national interest. ' It lists the negative effects that the contract may bring.

In addition, 'Only HLS bidder SpaceX was given the opportunity to modify their development and funding profiles, which clearly led NASA to choose SpaceX as an investment destination. Blue Origin Was not given the same opportunity. It's a mistake, it's unusual, it's a deviation of opportunity. But it's never too late to correct these mistakes. We're NASA mitigating technical risks. And we are ready to help resolve budget constraints and bring the Artemis project back to a more competitive, reliable and sustainable path, 'said NASA with the opportunity to fix the problem.' I emphasized.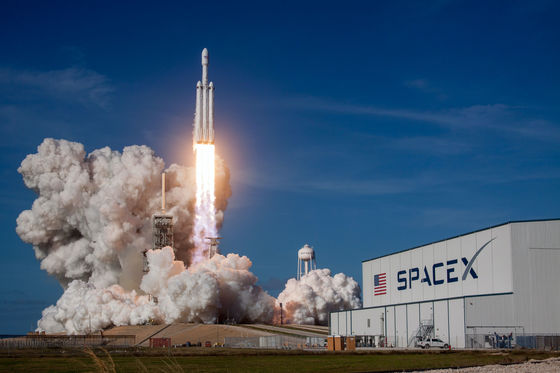 As a concrete proposal, Bezos said he was prepared to give up up to $ 2 billion in development costs in the first two years. In addition, Blue Origin will accept a fixed price contract that does not require NASA for additional costs even if the development cost exceeds the development cost of HLS. In addition, Blue Origin states that it will 'reduce the risk of sending astronauts to the moon' by conducting unmanned landing tests with test aircraft in low earth orbit at its own expense.

When foreign media The Verge asked NASA for comment, they said they refused to comment in order to maintain integrity in the ongoing procurement process and the arbitrage of the issue by the US Board of Audit.

'It's not easy to modify the contract to take advantage of Bezos' offer,' Lori Garver , a former NASA deputy administrator, told The Verge. If NASA tweaks the deal with SpaceX to sign Blue Origin, 'new legal issues may arise,' he said.

The final results of the investigation conducted by the US Board of Audit in response to the protests of Blue Origin and Dynetics will be announced on Monday, August 2, 2021.


in Note, Posted by logu_ii