Amazon may respond to the delivery to the month by 2023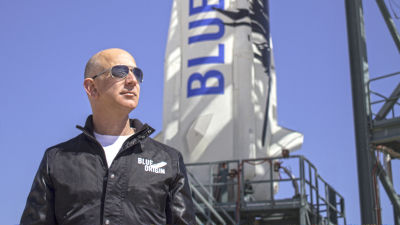 By Business Insider

Blue Origin , an aerospace company founded by Amazon CEO Jeff Bezos, announced the plan "Blue Moon Program" to build a landing site on the Moon by 2023. If the program progressed as planned, it is expected that Amazon will respond to the delivery to the month as it will be able to deliver regular supplies to the moon by 2023.

Blue Origin targets moon landing by 2023 as step toward lunar settlement - GeekWire
https://www.geekwire.com/2018/blue-origin-targets-moon-landing-2023-early-step-toward-lunar-settlement/

Amazon Shipments to the Moon May Be Possible by 2023 - Geek.com
https://www.geek.com/tech/amazon-shipments-to-the-moon-may-be-possible-by-2023-1745384/

Mr. AC Calania, Blue Origin's business development manager, said about the Blue Moon program, "As a first step for people in the United States and elsewhere to live on the moon, we will have a base for delivering lots of supplies to the moon "We will build it," he says, "It is absolutely necessary for permanent living in the month."

In order to advance the plan, Mr. Calania also announced the efforts being done as of July 2018, "Currently, in order to realize the construction of the landing base, the landing ability to the moon surface, regular material delivery service We are doing an effort to conclude the partnership necessary for Blue Origin, "he wants to bring NASA and other aerospace companies to combine the power of Blue Origin's technology to realize material transportation services to the moon I'm talking about my intention.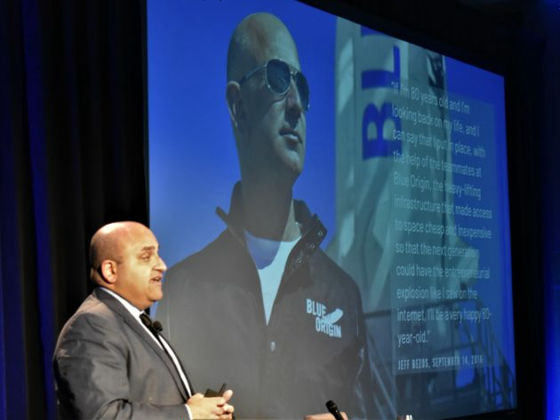 Already NASA is planning to build a landing site in January, and at the time of article creation, we are looking for a proposal for "service to transport goods monthly" to aerospace companies. Since the content of the Blue Moon program applies to NASA's plan, Mr. Calania seems to think that there is a high possibility that Blue Origin and NASA's partnership will be realized. "If we can conclude partnership with NASA, long-term commercial We are very encouraging to realize solutions. "

There are several issues such as there is no record of manned flight in Blue Origin rocket. However, the company receives a billion dollars (about 110 billion yen) annually from Mr. Bezos, and plans to conduct tests to solve the problem based on this abundant funds. According to Blue Origin, it is expected that all issues will be resolved by 2023.

If the Blue Moon program actually goes on schedule, by 2023 it will be possible to regularly ship goods to the moon, Amazon will begin to deliver goods to lunar workers It is predicted that it is not.