Ministop's cool sweets 'Halo-halo crackling summer soda' tasting review with a strong crackling texture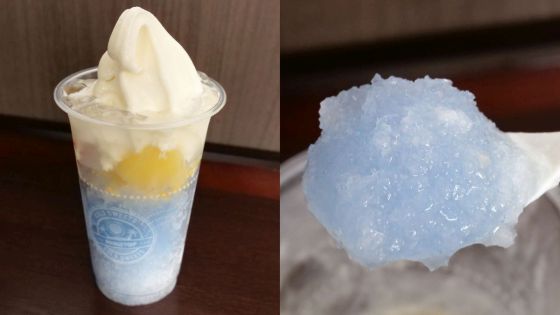 'Halo-halo crackling summer soda ' with plenty of crackling crackling candy in Ministop's '
Halo-halo
' series has appeared on July 16, 2021 (Friday). It is said that it is finished in a halo-halo that you can enjoy the refreshing feeling of crackling candy, so I actually ate it and checked the taste.
PowerPoint presentation --20210714_10.pdf
(PDF file) https://www.ministop.co.jp/corporate/release/assets/pdf/20210714_10.pdf
Arrived at Ministop to eat 'Halo-halo crackling summer soda'.


On the cash register, the desired 'Halo-halo crackling summer soda' was appealing. I will order immediately.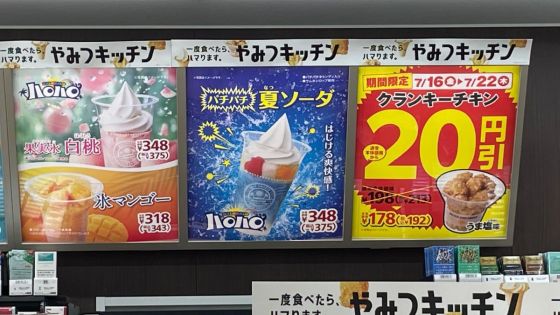 The appearance of 'Halo-halo crackling summer soda' looks like this. Fruits, jellies and ice cream are piled up on ice covered with blue ramune syrup. From the moment it is served, you will hear a crackling candy popping sound, raising expectations for how much crackling you can enjoy.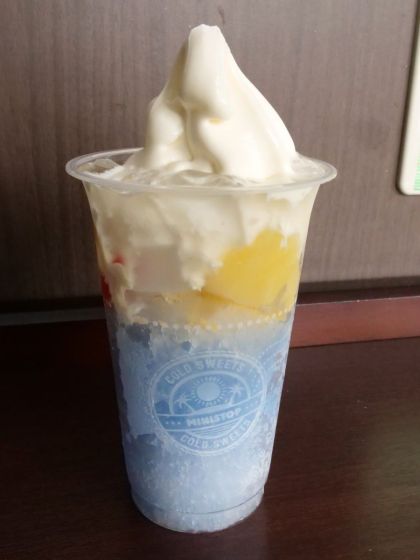 It looks like this when comparing the size side by side with
the iPhone 12
with a long side of 146.7 mm.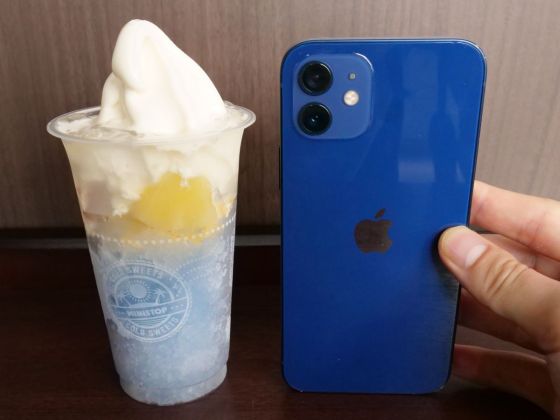 If you look at 'Halo-halo crackling summer soda' from the top of the cup, you can see soft serve ice cream and transparent jelly.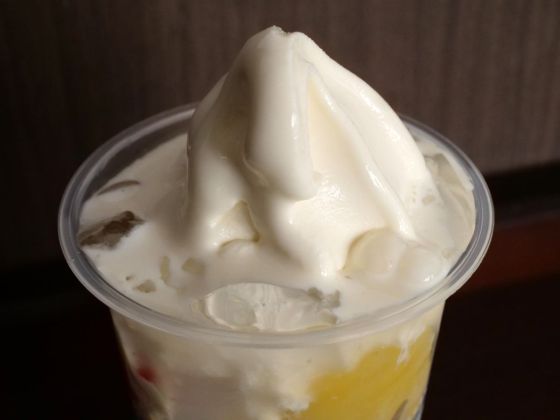 The soft serve ice cream has a vanilla flavor. At this point, I still don't feel the crackling texture.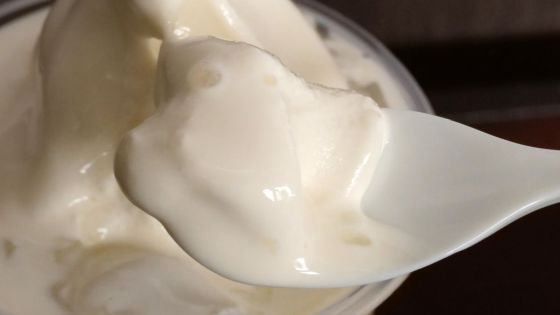 As I continued to eat, the flesh of pineapple came out. Also, crackling candy pops out in your mouth when you eat about two-thirds of the soft serve ice cream.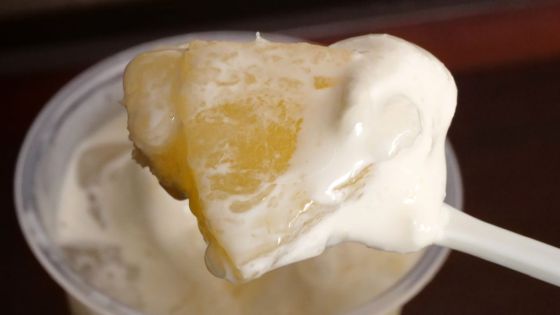 If you continue to eat, you will see orange jelly ...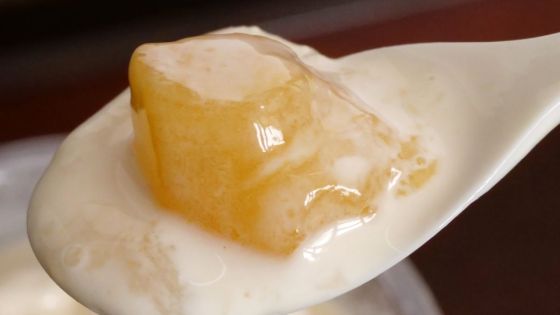 There was also a heart-shaped red jelly. The halo-halo I ate this time seemed to contain a lot of crackling candy around the jelly, and I enjoyed the intense crackling feeling that I could not feel the taste of the jelly.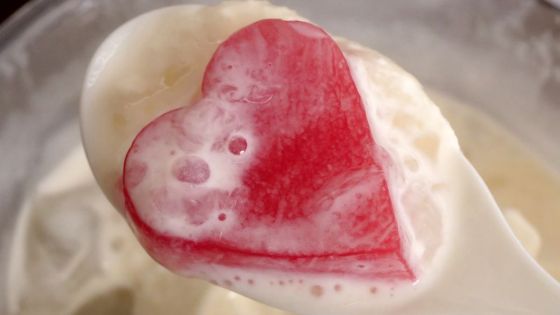 Underneath the ice cream and jelly is plenty of shaved ice with blue ramune syrup. It seems that there was no crackling candy around the ramune-flavored shaved ice, and the cool shaved ice flavor spreads in the stimulated mouth. When eating 'Halo-halo crackling summer soda', it is recommended to stir well to spread the crackling candy throughout.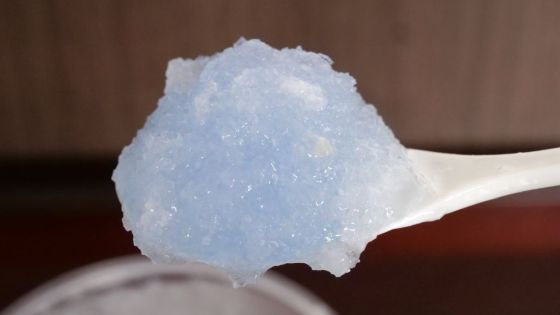 'Halo-halo crackling summer soda' is 348 yen excluding tax and can be eaten at Ministop nationwide from July 16, 2021 (Friday).