I ate three kinds of strawberry desserts such as Sunday which used Denny's and then the virgin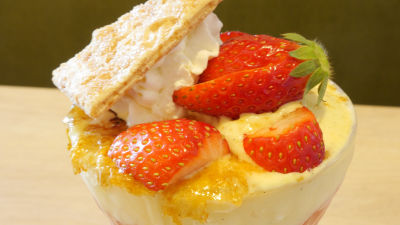 As a new dessert using strawberries on March 13, 2018 at Denny's, Sunday's "Tochotome's The Sunday ~ Tailoring the caramelize", Pancake's"Strawberry's short pancake", And topping the strawberry by caramelizing the cream"Strawberry cream caramelize"Has appeared. "The toddott's sundae-caramelizé tailoring" uses strawberry's virgin virgin and breaks the caramelized surface, it is said that a layer with overlapping claims mousse rine and strawberry jelly etc. is made. I went to Denny's and ate three strawberry desserts.

2018/03/06 Charamelise in the shop fragrantly! Denny's New · Strawberry Dessert Sales started on Tuesday, March 13, 2018
(PDF file)https://www.dennys.jp/pdf/180306-2.pdf

Arrived at Denny's.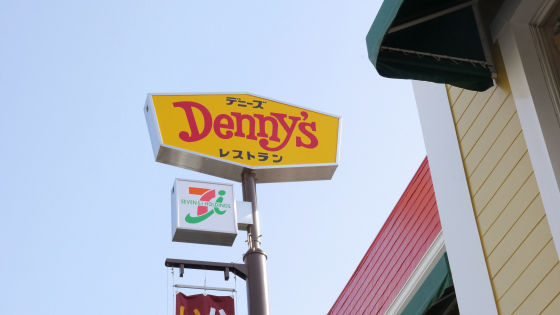 In front of the shop, strawberry's new menu climb was blowing with a strong wind.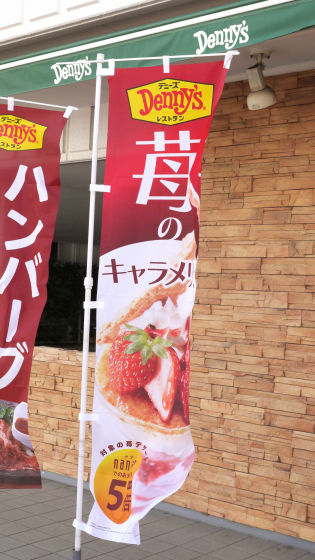 We will order three new items of strawberries.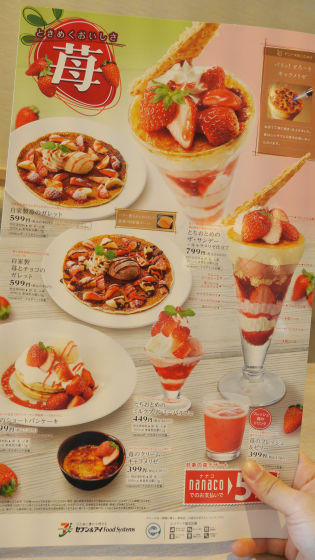 After about ten minutes, the new menu "Tocho-jogo The Sunday-Caramelizé Tailoring" and "Strawberry's Short Pancake" and "Strawberry Short Pancake" arrived.



First I will eat 862 yen including tax "The todosume no The Sunday ~ Caramelise tailoring".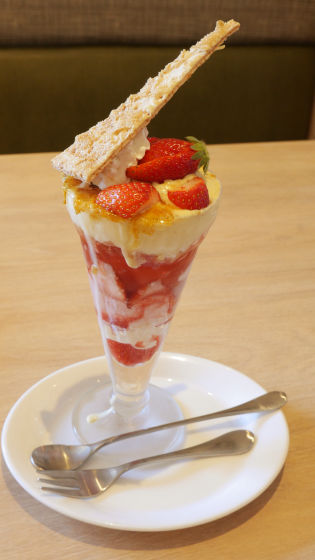 It is like this when comparing Sunday and iPhone 7.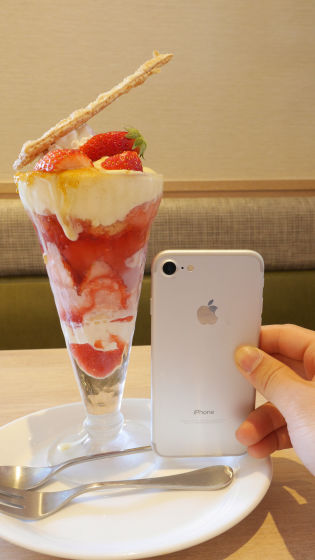 Things like triangle pie cloth are topped.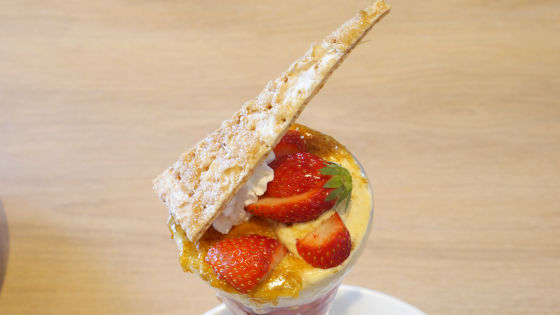 Four grains of strawberry "Tochigomeka" cut was done on the top of the glass, and the claim mousse thrown under the strawberry is caramelized.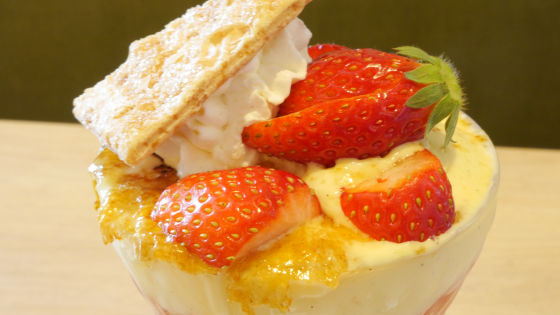 The layers are cream slime, banana, strawberry sorbet & ice vanilla, pie cloth, strawberry jelly & nata de coco, cut raw strawberries, strawberry cream, strawberry sauce, vanilla ice, and finally again strawberry sauce.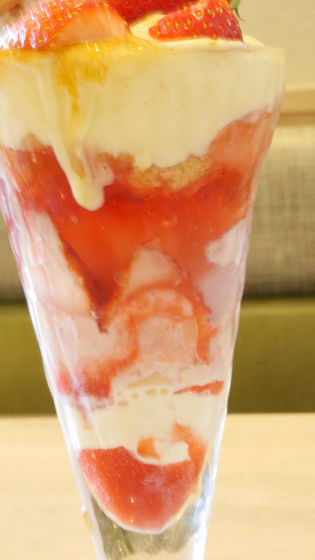 When eating it, from the surface caramelized in fresh strawberries and crispies, creamy cream slime, cool strawberry sorbet, creamy ice vanilla, natadecoco with crispy texture, fresh strawberry again I enjoy the taste and texture and there is a volume.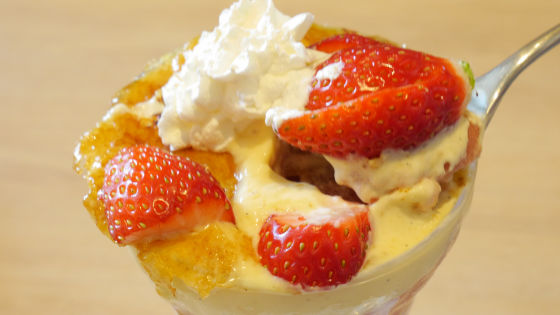 Next, I will eat strawberry short pancake with tax 538 yen.



The diameter of hot cake looks like this when compared with iPhone 7.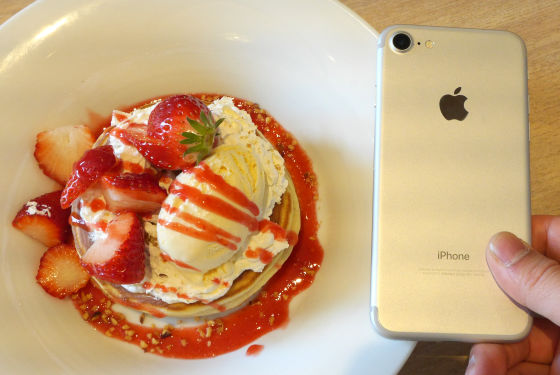 On the top are vanilla ice, strawberries and cream, with strawberry sauce on it.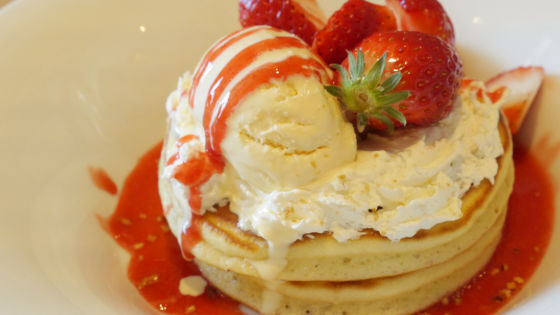 When you eat, you can taste smooth cream, fresh strawberries and sweet and sour strawberries sauce in the fluffy pancake.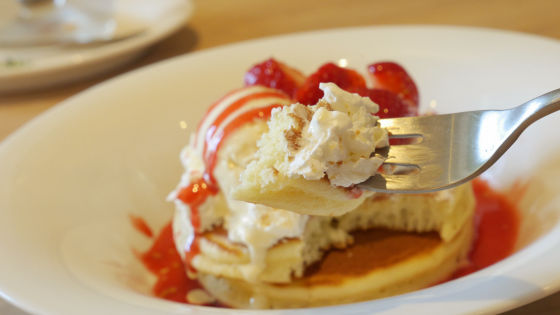 Lastly, strawberry cream caramelize with tax 430 yen.



The size of the instrument is like this when compared with the iPhone 7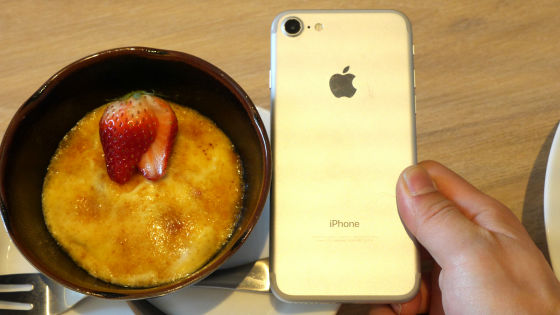 Strawberries are topped and caramelised with strawberry cream with flesh and caramel sugar.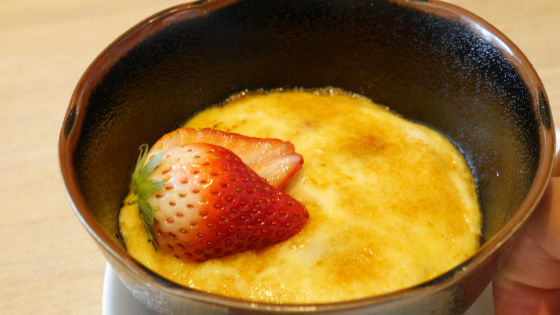 I crush the surface and eat it.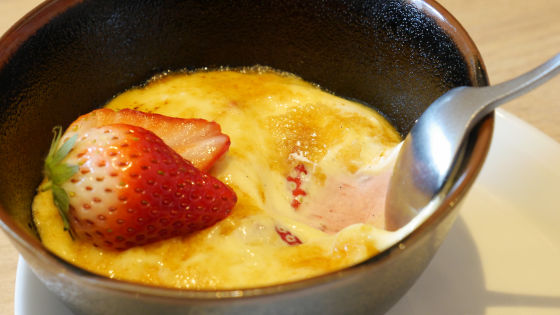 The caramelized sugar of the surface caramelized cream is fragrant, and the strawberry cream with pulp filling is sweet and sour rich, the texture and acidity of fresh strawberry are combined.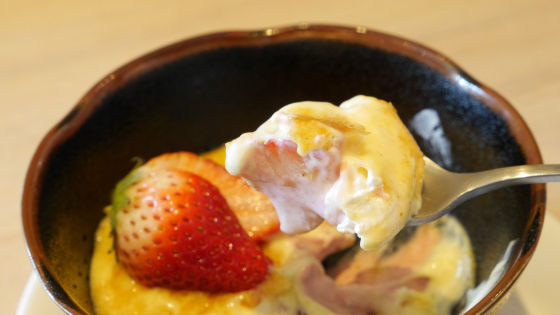 "The toddott's sundae - caramelizé tailoring" "strawberry's short pancake" "strawberry short pancake" is on sale at each Denny's store. Note that some stores (51 stores) use Sunday's strawberry instead of "tocho-to-to", in which case the name and price of the dessert are different, so please be careful.