Marvel's latest work 'Black Widow' recorded the highest box office revenue of 8.8 billion yen after the pandemic in the first week of the United States, and Disney + paid distribution is also strong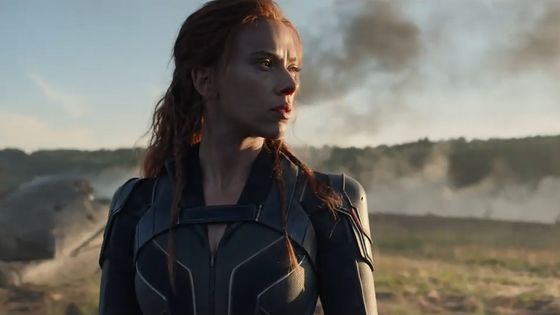 On Friday, July 9, 2021, the latest work of
the Marvel Cinematic Universe (MCU)
'Black Widow
' was released in theaters. The US box office revenue in the first week of the release was 80 million dollars (about 8.8 billion yen), the highest since the pandemic of the new coronavirus infection (COVID-19), and
Disney + which was distributed for a fee at the same time as the theater release
Sales in Japan were 60 million dollars (about 6.6 billion yen).
Box Office: Black Widow Dominates Theaters, Disney Plus --Variety
https://variety.com/2021/film/box-office/marvel-black-widow-box-office-opening-weekend-1235016977/
Black Widow has been a big hit on Disney Plus --The Verge
https://www.theverge.com/2021/7/11/22572613/black-widow-disney-plus-premier-access-theaters
'Black Widow' is a story that approaches the past of Black Widow, a female spy who is active as a member of the
hero team 'Avengers'.
The special video featuring Black Widow played by
Scarlett Johansson
was released
as of 2019, and was originally scheduled to be released in theaters on May 1, 2020 (Friday).
However, as a result of repeated postponements due to
the COVID-19 pandemic, it will be released at theaters around the world on Friday, July 9, 2021, which is more than a year behind the original schedule.
The release date of the latest MCU work 'Black Widow' has finally been decided, and the latest trailer is also released --GIGAZINE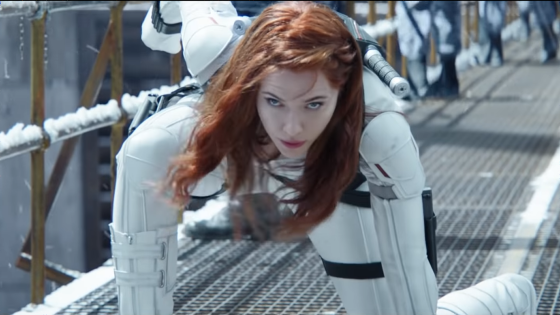 The US box office revenue for the first week of the release of 'Black Widow,' which many Marvel fans have been waiting for, reached $ 80 million, the highest since the pandemic. The highest record so far was
70 million dollars (about 7.7 billion yen) of 'Wild Speed / Jet Break
' released in June 2021, and it increased by more than 10 million dollars (about 1.1 billion yen) at once. It will be.
In addition, 'Black Widow' has been released simultaneously in 46 countries and regions outside the United States, and the box office revenue in the first week of its release overseas is $ 78 million (about 8.6 billion yen). Combined with the box office revenue in the United States, it will be 158 million dollars (about 17.4 billion yen). As Marvel's big market, China, is about to open to theaters, it is expected that box office revenues overseas will still grow.
Furthermore, as Marvel's first attempt, 'Black Widow' is being distributed on Disney + at the same time as the theater for a fee. Disney + users can rent 'Black Widow' for an additional fee of $ 30 (3278 yen including tax in Japan). Disney has announced that Disney +'s weekend sales of 'Black Widow' reached $ 60 million, which is close to $ 220 million when combined with the theater's. He said he recorded box office revenue.
Kareem Daniel, chairman of Disney's media and entertainment distribution division, said on Sunday, 'This weekend's powerful performance of'Black Widow'makes franchise films a reality as COVID-19 concerns continue around the world. It confirms our flexible distribution strategy, which makes it available in theaters for those seeking a movie experience, while at the same time providing options for viewers who prefer to watch at home with Disney +. ' Said.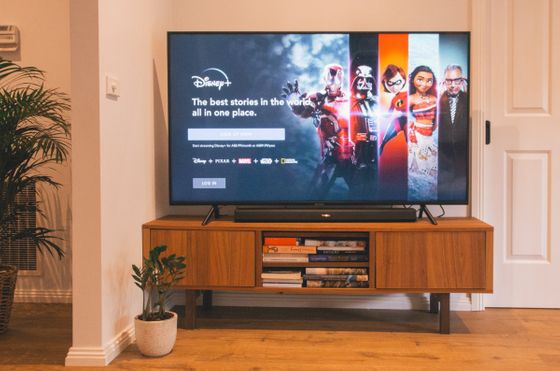 'Black Widow' is the first Marvel movie to be distributed on Disney + at the same time as theatrical release, but Disney has paid for new movies such as 'Mulan ' and ' Soulful World ' on Disney + before this. I have delivered it. Even in 2021, ' Raya and the Last Dragon' and 'Cruella' are being distributed for a fee on Disney +, and Disney has announced a policy of emphasizing streaming.

Until now, Disney has not officially announced the sales of paid-for-paid works on Disney +. Therefore, 'Black Widow' is the first time Disney has officially announced sales on Disney +. It is unclear whether Disney will continue to publish paid distribution sales on Disney +, and it is possible to publish information only on movies with good sales.

The success of 'Black Widow' at Disney + suggests that streaming services have become a major choice for people to watch movies, while at the same time providing solid box office revenue when streamed in conjunction with theatrical release. doing. However, David A. Gross, who runs the movie consulting firm Franchise Entertainment Research, said that Marvel movies have an enthusiastic fan base and box office revenues are outstanding, so all new movies will give similar results. He pointed out that it is unknown whether or not.


in Movie, Posted by log1h_ik