Meisei 'Botejyu supervised extra-thick pork fried noodles' tasting review where you can enjoy the unique taste of a long-established store with rich sweet rich sauce and bonito flakes entwined with chewy extra-thick noodles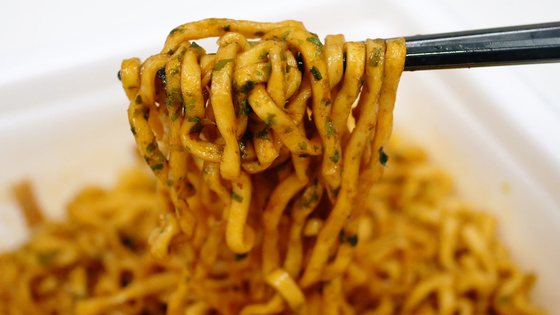 From Myojo Foods, ' Botejyu Supervised Extra Thick Pork Yakisoba ' was released on July 5, 2021.
Under the supervision of the long-established okonomiyaki restaurant Botejyu,
which has its main store in Dotonbori, Osaka, the specialty menu 'pork yakisoba' has been reproduced. It is said that it is finished in sweet rich sauce yakisoba that you can enjoy. I was wondering what it tasted like, so I actually tried it.
'Myojo Botejyu Supervised Extra Thick Pork Yakisoba' (Released on July 5) | Myojo Foods
https://www.myojofoods.co.jp/news/9629
Supervised by Botejyu The package of extra-thick pork fried noodles looks like this.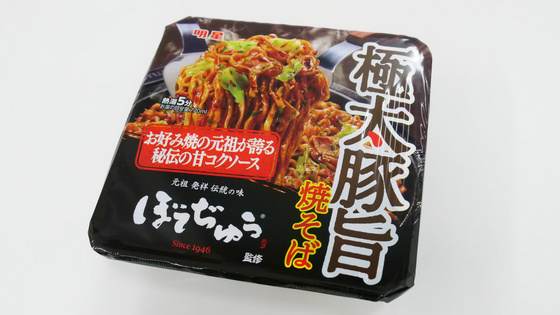 The noodles are fried noodles. The raw materials for the sauce are sauce, sugar, vegetable oil, tomato ketchup, salt, demiglace sauce, tomato paste, pork extract, flavor oil, spices, and brewed vinegar. Kayaku is a blend of cabbage and seasoned pork, and sprinkle is a blend of dried bonito flakes and dried sardines, and mackerel flakes and sea lettuce. Of the 169g content, the noodles were 130g.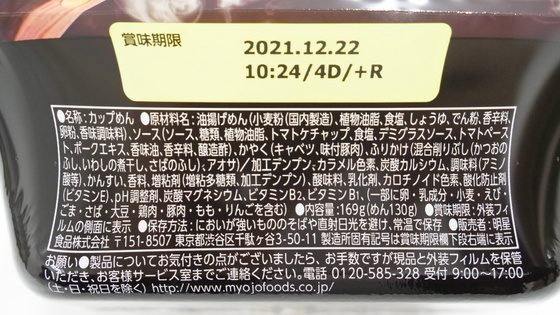 Calories are 717 kcal per serving.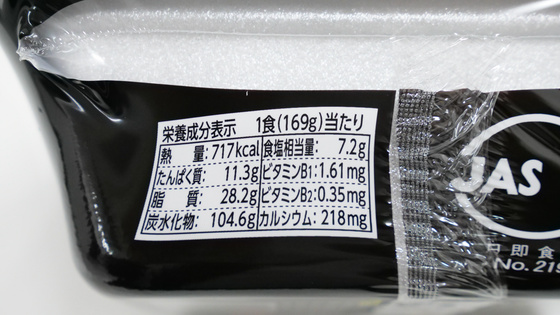 Inside was a liquid sauce and a sprinkle bag. The noodles are already covered with sardines.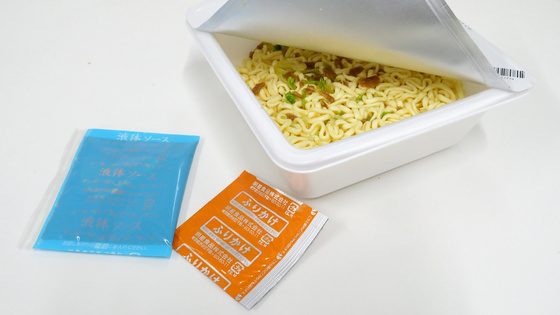 The standard amount of boiling water is 770ml, pour boiling water and wait for 5 minutes.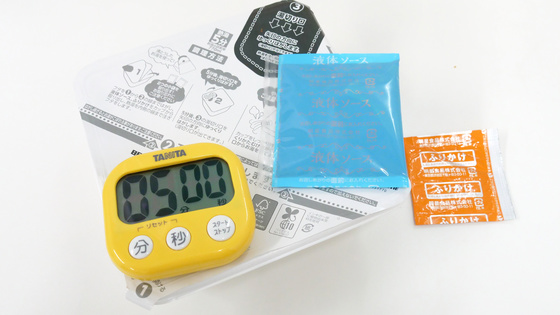 After 5 minutes, drain the water ...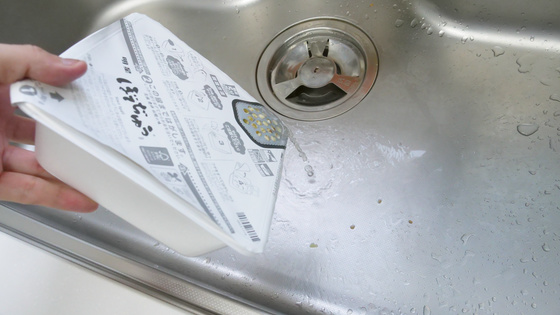 Add liquid sauce.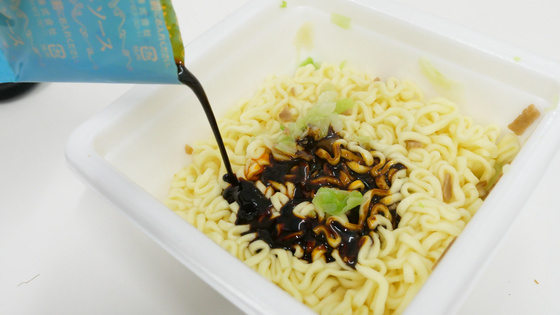 Mix well and sprinkle on it to complete.



The secret sauce of Botejyu is sweet but has a tingling stimulus, has a rich umami taste, and has a scent like grilled on an iron plate. The noodles have a chewy texture and elasticity, and the noodles are also satisfying to eat. Furthermore, when the noodles were squeezed, the scent of green laver and bonito flakes spread in the mouth, and I certainly enjoyed the authentic taste of yakisoba eaten at an okonomiyaki restaurant.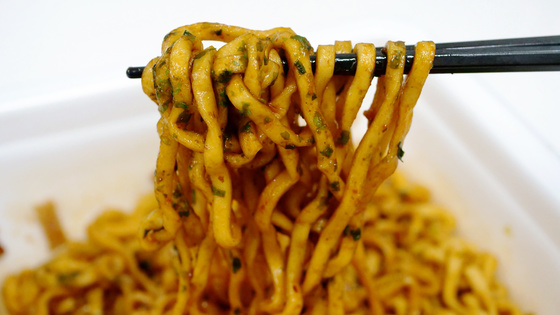 Super-thick pork fried noodles supervised by Botejyu can be purchased at supermarket convenience stores nationwide from Monday, July 5, 2021, and the suggested retail price is 248 yen including tax. At Amazon.co.jp, a set of 12 is available from 2955 yen including tax.

Amazon | Myojo Botejyu Supervised Extra-thick Pork Yakisoba 169g x 12 | Myojo | Yakisoba Mail Order