Cup yakisoba 'Meisei Tsukiji Gindaco supervised takoyaki taste yakisoba' tasting review that reproduces 'Takoyaki Gindaco' takoyaki with crispy fried balls and sweet sauce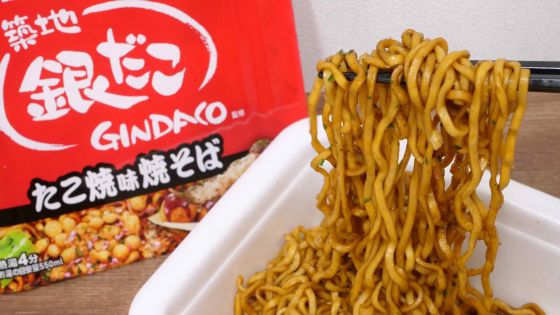 The cup yakisoba ' Takoyaki Ajiyakisoba supervised by Myojo Tsukiji
Gindaco
', which was jointly developed by Myojo Foods and the super famous takoyaki chain 'Takoyaki Gindaco', has been released on June 20, 2022. It is said that the taste of Tsukiji Gindaco's popular menu '
Zettai Mai !! Takoyaki
' is reproduced with crispy fried balls and sweet and fragrant sauce, so I actually tried it and checked the taste.
'Takoyaki Ajiyakisoba Supervised by Myojo Tsukiji Gindaco' (released June 20) | Myojo Foods
https://www.myojofoods.co.jp/news/10609
I found the desired 'Takoyaki Ajiyakisoba' supervised by Meisei Tsukiji Gindaco at the instant noodles corner of the supermarket. The red package is a landmark.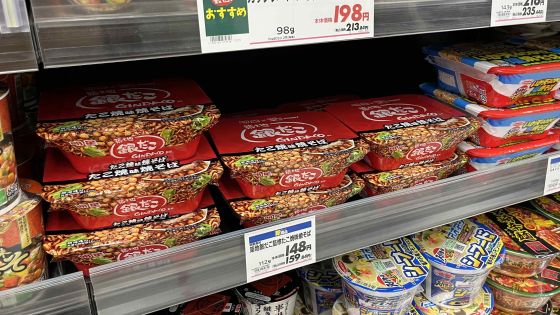 I bought it and brought it back. An image of takoyaki is printed on the package.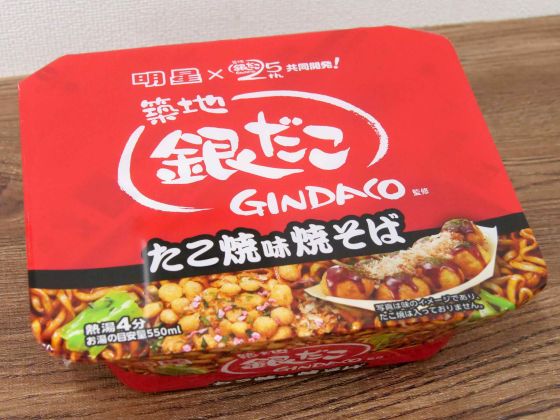 The name is cup noodles. Ingredients include takoyaki ingredients such as fried balls, mixed shavings, pickled ginger, and sea lettuce. However, octopus is not included.




Calories are 484 kcal per serving.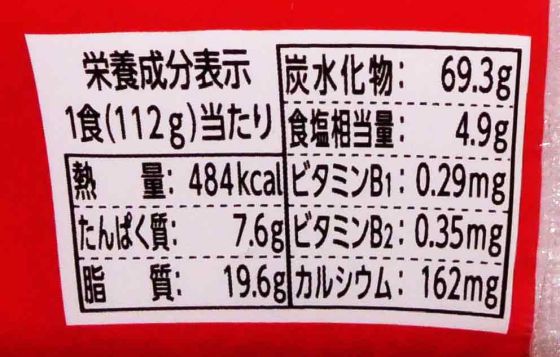 When I opened the lid, it contained a liquid sauce and a sprinkle.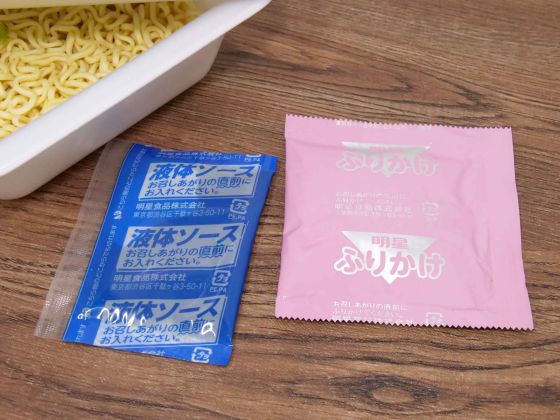 Pour boiling water up to the line inside the container ...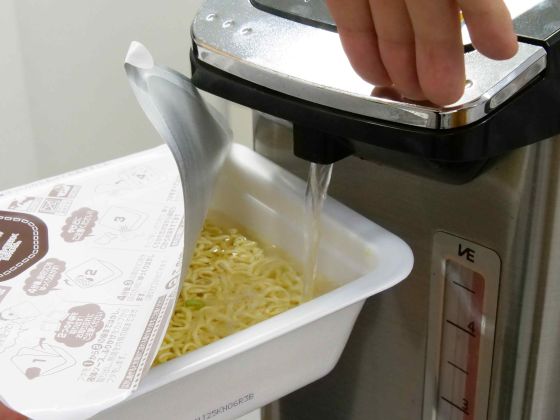 Wait 4 minutes.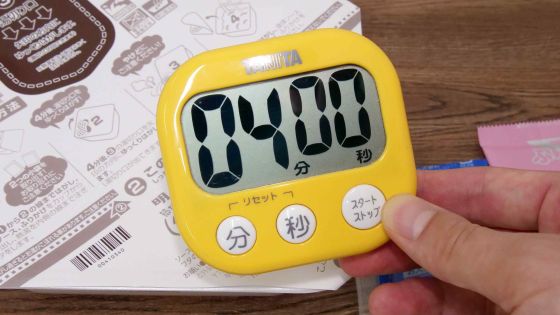 After 4 minutes, throw away the hot water ...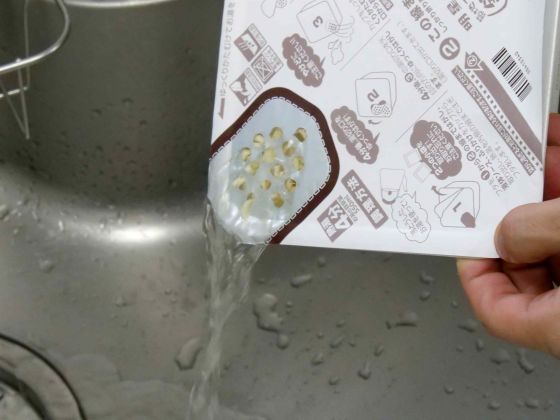 Add the sauce.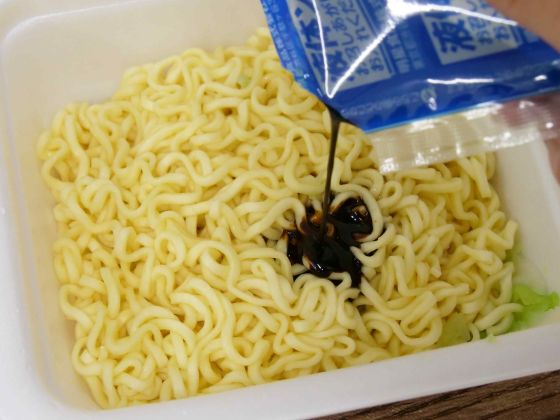 Mix well and entangle the sauce with the noodles.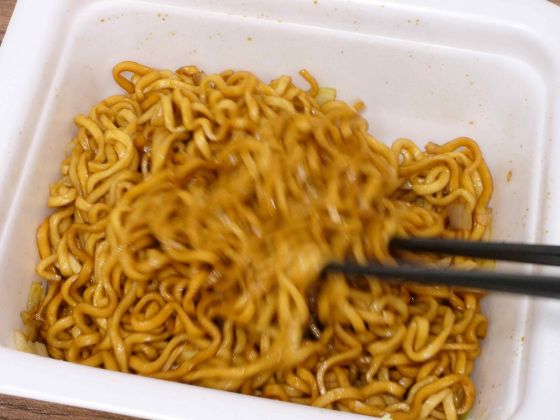 Finally, sprinkle on it and you're done.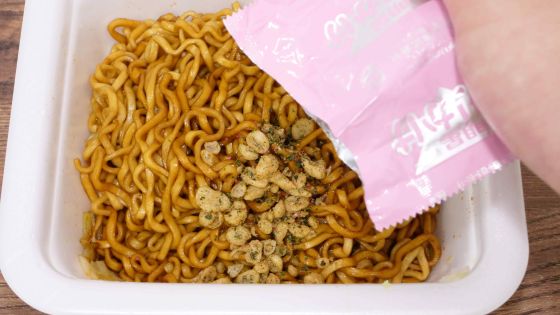 Furikake includes fried balls, shavings, pickled ginger, and sea lettuce.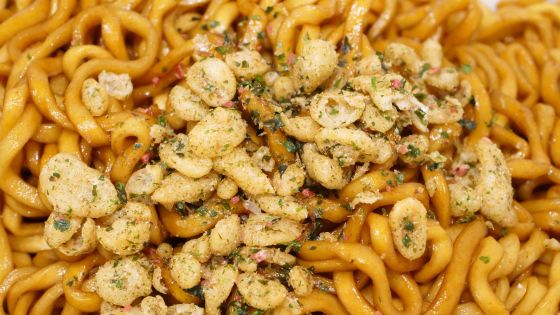 When I try to eat it, it has a sweeter flavor than ordinary cup yakisoba. It tastes different from ordinary cup yakisoba, but the flavor of red pickled ginger and sea lettuce is light, so I can only think of 'sweet yakisoba'. I had several editorial staff eat it, but even if I told them that I was reproducing takoyaki, I couldn't understand it even if I was told. I only got the impression.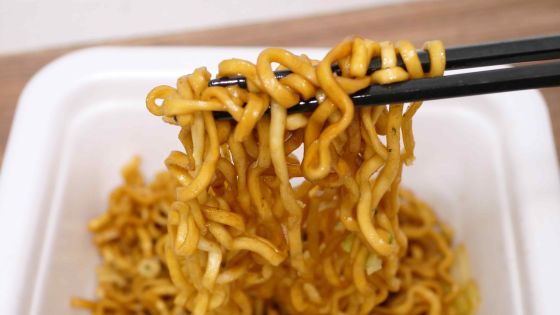 'Takoyaki Ajiyakisoba, supervised by Meisei Tsukiji Gindaco,' has a suggested retail price of 214 yen, excluding tax, and has been available nationwide since June 20, 2022 (Monday). Also, at the time of writing the article, 12 pieces are sold at Amazon.co.jp for 2475 yen including tax.

Amazon | Myojo Tsukiji Gindaco Supervised Takoyaki Yakisoba 112g x 12 | Myojo | Yakisoba Mail Order