A woman who gave birth to '10 children' appeared and set a world record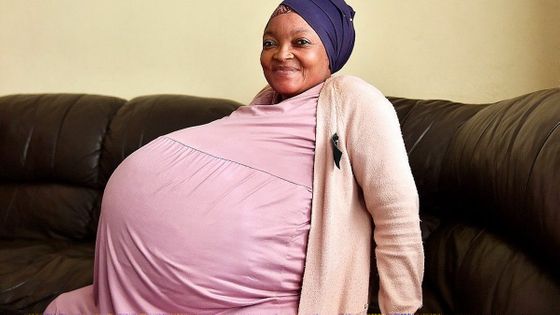 In May 2021, it was reported that a woman from the Republic of Mali in West Africa
gave birth to the first 'nine children' in
history, but only a month later, on June 7, a South African woman said, '
I gave birth to '10 children
' and set a new world record.
Exclusive: Gauteng woman gives birth to 10 children, breaks Guinness World Record
https://www.iol.co.za/pretoria-news/news/exclusive-gauteng-woman-gives-birth-to-10-children-breaks-guinness-world-record-5ba8c9e2-5cc6-49b3-8cc9- 1e179fd535cd
Viral: South African woman gives birth to 10 babies, may set a world record
https://timesofindia.indiatimes.com/life-style/parenting/first-year/viral-south-african-woman-gives-birth-to-10-babies-may-set-a-world-record/articleshow/ 83397706.cms
The 37-year-old Gosiame Thamara Sithole
,
who lives in Gauteng, South Africa, gave birth to the first ever '10-children' on June 7, 2021. It was reported that the childbirth was performed by Caesarean section in the 29th week of pregnancy, exceeding the 'eight children' that had been reported by the doctor in advance, and giving birth to a total of 10 children, 7 boys and 3 girls. I am.
When Sithole was examined in early 2021, she was diagnosed as 'probably pregnant with six children.' It seemed unbelievable that he was pregnant with six children, but a more detailed scan after that revealed that he had two additional foets, which was a whopping eight children. I was surprised when my doctor told me that I was pregnant.
In an interview in May, the month before giving birth, Sithole said, 'I couldn't believe it and I doubted it. I thought it would be at most twins or triplets and nothing more.' 'How do children fit in the womb? Can they survive? What if the children's heads, abdomen, and hands come out together?' He revealed that it was difficult to sleep due to shock and anxiety at the beginning of pregnancy.
Her husband, Teboho Tsotetsi, also said he was very surprised when he was diagnosed by a doctor. 'I couldn't believe it. I seemed to be a child of God's choice. We have so many children that many want children, and we bless them. I felt happy to be given, '' I had to find out for myself if humans could really give birth to eight children, 'Tsotetsi said.
Below are Sithole and her husband, Tsotetsi, before giving birth. Obviously, the abdomen is larger than the normal mother.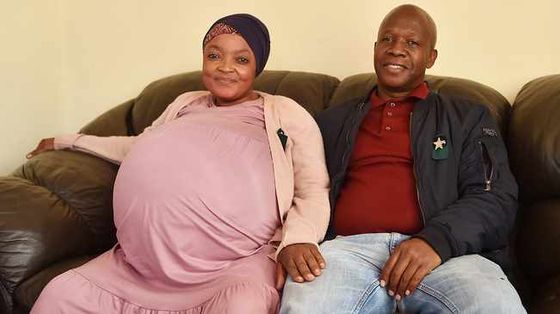 Professor Dini Mawela, vice president of medicine at Sefako Makgatho University
of Health Sciences in South Africa, points out that multiple pregnancies like this are at high risk for both mothers and children, and babies will spend months in incubators. 'This is a very peculiar situation. I don't know how often it happens, but it's a very complex and risky situation,' he said.
A problem that can occur when pregnant with far more foets than usual is that there is not enough space in the uterus to accommodate the foets, forcing a caesarean section in preterm birth situations. Professor Mawela says that the survival rate of a baby depends on the length of time it has been in the mother's womb, and preterm birth increases the risk of death due to the small size of the foetation. ..
In addition, Professor Mawela points out that infertility treatment is often the cause of cases where far more children are pregnant, such as Sithole. However, Sithole has not received fertility treatment and said in an interview that this pregnancy is natural.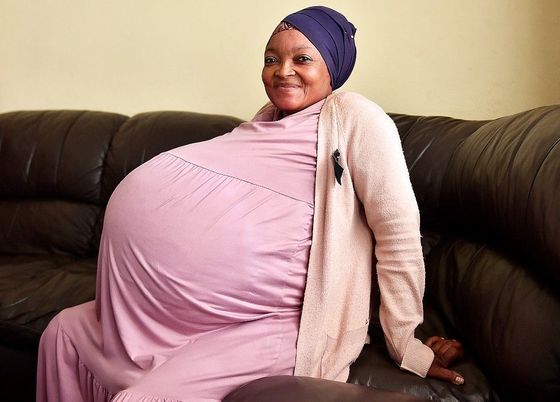 in Note, Posted by log1h_ik