A woman who has had two births in just one month and has given birth to three children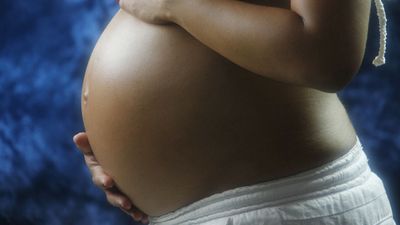 by
DigitalMarketingAgency
20-year-old Alifa Sultana, who lives in Bangladesh, gives birth to a boy in February 2019. The postpartum course was good and Sultana and the baby were to be discharged immediately, but in less than a month Sultana was attacked by lower abdominal pain and visited obstetrics and gynecology department again The So when I got an ultrasound, it turned out that Sultana had two wombs, and he had twins in a womb that was different from the first boy.
Woman with two wombs gives birth twice, nearly a month apart-CNN
https://edition.cnn.com/2019/03/28/health/woman-delivers-twins-26-days-after-first-delivery-intl/index.html
How a Woman Gave Birth Twice, One Month Apart
https://www.livescience.com/65104-woman-gives-birth-twice-double-uterus.html
Woman gives birth to twins one month after having baby boy | London Evening Standard
https://www.standard.co.uk/news/world/woman-with-two-wombs-gives-birth-to-twins-one-month-after-having-premature-baby-boy-a4102801.html
◆ Having two wombs is actually not so common
In normal cases, a woman's uterus and fallopian tube are formed by fusing two to one tissue called
Muller's canal
in fetal period. However, there may be cases where fusion fails and the left and right Mueller's tubes become separate wombs, which is called 'completely duplicated wombs'. In fact, having two wombs itself is not so unusual, according to the scientific journal Scientific American
, one
in
2000 women have two wombs
. On the other hand, as in this case, it is very rare to be pregnant at the same time in both wombs, and to have twins on one side, and the National Institutes of Health produces only one in 1 million people. I am reporting.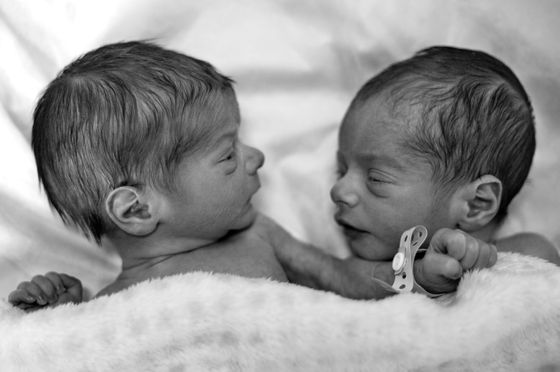 by Zaid Abu Taha

◆ Sultana's progress
After finding out that the second womb was pregnant with twins, Mr. Sultana underwent an emergency operation at the Medical University Hospital in Dhaka, the capital of Bangladesh, and gave birth to a twin with a boy and a girl by cesarean section. Fortunately, her mother and child were healthy and well at her second birth. 'This case is shocking and I was really surprised when I saw him,' said Sierra Podder, who consulted Sultana. 'No one has ever seen such a case, but all three are fine. I am very relieved. '

Bangladesh is one of the poorest countries in the world, and Sultana's husband living in a rural area earns only 6,000 Taka (about 8,000 yen) per month. As Sultana, who can not pay for medical expenses, was unable to receive an ultrasound at the hospital where she first gave birth to her boy, she did not know that she was pregnant with twins. Nevertheless, Sultana who was interviewed stated a positive feeling, 'It is a miracle of God blessing that all children are fine. We will do anything we can do for everyone's happiness'.