The world's first successful brain surgery on ``a fetus still in the mother's womb''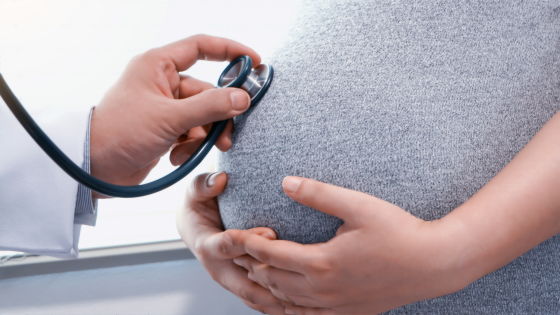 Doctors at Boston Children's Hospital and Brigham and Women's Hospital in the United States succeeded in performing cerebrovascular surgery on 'a fetus in the mother's womb' for the first time in the world. In the past,
cases such as heart surgery
on fetuses in the womb have been reported, but this is the first time that successful brain surgery has been performed.
Transuterine Ultrasound-Guided Fetal Embolization of Vein of Galen Malformation, Eliminating Postnatal Pathophysiology | Stroke
https://doi.org/10.1161/STROKEAHA.123.043421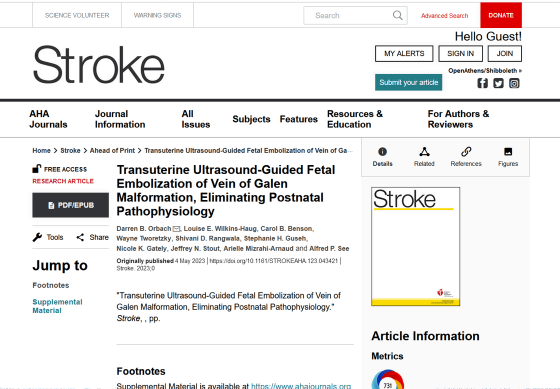 In first in-utero brain surgery, doctors eliminated symptoms of dangerous condition | American Heart Association
https://newsroom.heart.org/news/in-first-in-utero-brain-surgery-doctors-eliminated-symptoms-of-dangerous-condition
Doctors perform 1st-of-its-kind brain surgery on a fetus in the womb | Live Science
https://www.livescience.com/health/fertility-pregnancy-birth/doctors-perform-1st-of-its-kind-brain-surgery-on-a-fetus-in-the-womb
Doctors performed brain surgery on a baby before she was born and now she's thriving | CNN
https://edition.cnn.com/2023/05/04/health/brain-surgery-in-utero/index.html
In 2022, Kenyatta Coleman, who lives in Louisiana, USA, became pregnant with her fourth child with her husband, Derek. Ms. Kenyatta was already accustomed to pregnancy, and the result of the genetic test in advance was 'low risk', but an ultrasound at the 30th week of pregnancy in February 2023 confirmed the fetus. has encountered a problem.
'The doctors told me that something was wrong with the baby's brain and that he had an enlarged heart,' Kenyatta said. Further tests revealed that the baby's brain had a blood vessel problem called
Galen's great varicose veins
.
A Galen varicose vein is a lesion in which the veins that carry blood from the brain to the heart do not develop normally, and high-pressure blood flows from the arteries into the veins. High-pressure blood overloads the veins and heart and can lead to problems such
as congestive heart failure
,
pulmonary hypertension
, damage or loss of brain tissue, and
hydrocephalus
.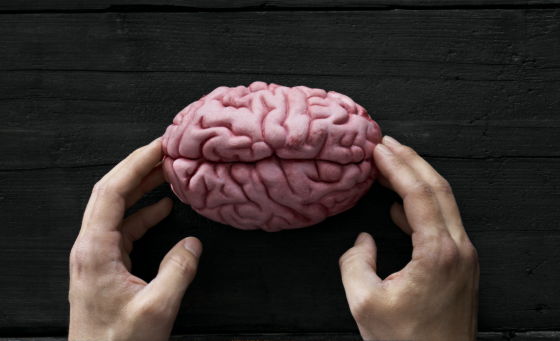 According to the American Heart Association, Galen's varicose vein is the most common congenital cerebrovascular malformation, estimated to occur in 1 in 60,000 people. Treatment involves catheterization after the baby is born, inserting small metal coils into the problem blood vessels to block arterial and venous connections. However, this does not necessarily reverse the state of heart failure, and it seems that there is a possibility that severe brain damage has occurred at birth.

Darren Orbach, a radiologist at Boston Children's Hospital and an expert in treating Galen varicose veins, told CNN, '50% to 60% of babies who have this condition quickly become severely ill and... If it does, the mortality rate is about 40%,' he commented. In addition, about half of the surviving infants also experience serious neurological and cognitive problems.

Therefore, Boston Children's Hospital and Brigham and Women's Hospital conducted a new clinical trial called `` Galen varicose vein surgery on the fetus in the uterus ''. Kenyatta also decided to participate in this clinical trial and underwent surgery on March 15, one month after the ultrasound.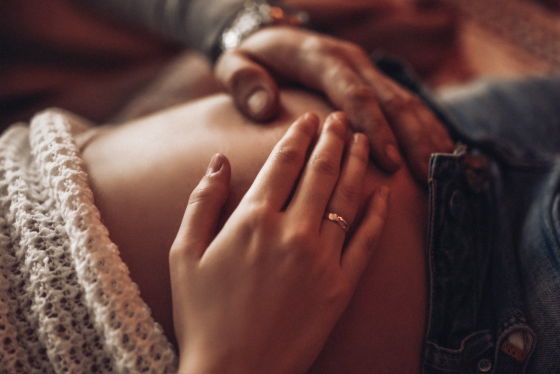 The surgery performed in this clinical trial used techniques previously used to perform heart surgery on fetuses in the womb. After confirming that the fetus was in the optimal position, doctors injected small doses of medicine and pain relievers to keep it from moving. Then, a catheter was inserted through the mother's abdomen and a small metal coil was placed in the blood vessel to lower blood pressure.

Immediately after the surgery, a scan of the fetus confirmed a significant drop in blood pressure. After the surgery, Kenyatta's uterus leaked amniotic fluid, and two days after the surgery, on March 17, Kenyatta gave birth to a daughter, Denver Coleman, at 34 weeks' gestation.

The state of Mr. Denver and Mr. and Mrs. Coleman after birth can be confirmed in the following video.


Boston doctors perform groundbreaking brain surgery on baby still in womb - YouTube
Standing on the left is Mr. and Mrs. Derek and Mr. Kenyatta, and the doctor standing on the right holds Denver, who was born after undergoing cerebrovascular surgery in the womb.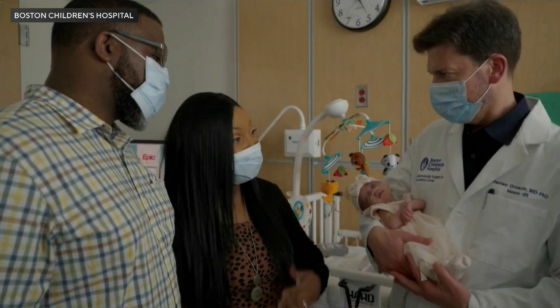 Denver was born prematurely, but was stable after birth. After several weeks of follow-up in the neonatal care unit, Denver said he returned home with his wife. 'He was very stable immediately after birth and did not require the usual treatment of coil placement or medication to support heart function,' said Louise Wilkins Haug, M.D., of Brigham and Women's Hospital. said.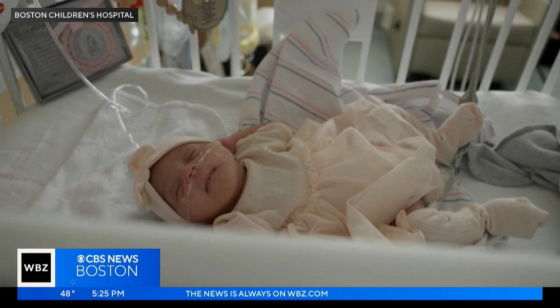 Mr. Denver is fine even after about two months have passed since he was born, he does not take medicine for heart failure, and no abnormality is seen in neurological examination. When asked by a reporter, 'What did you think when you saw the baby's eyes?', Kenyatta replied, 'You are a miracle!'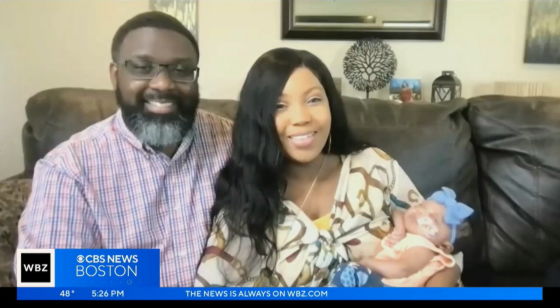 'I was impressed that the initial treatment did not show the severe debilitation that is commonly seen after birth in babies with Galen varicose veins,' Orbach said. I'm happy to report that I'm back in, drug-free, eating normally and gaining weight,' she said.