A 'portal' connecting two locations 600 kilometers apart will be set up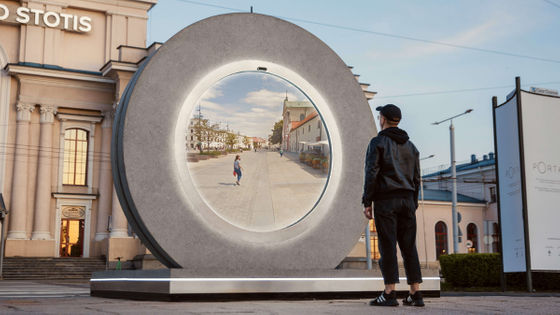 A 'portal' has been set up to connect Vilnius, the capital of the Republic of Lithuania, with Lublin, Poland.

The Future is Here: Vilnius Invites Residents to Connect with Another City Through a'PORTAL' | LETA

https://www.leta.lv/eng/press_releases/8F8551B3-B997-4722-B6C5-96EB498FD60F/
Lithuania And Poland Built A'Portal' Connecting Two Of Their Cities And People Are Loving It | Bored Panda
https://www.boredpanda.com/virtual-door-lublin-vilnius-portal/
Vilnius, Lithuania built a'portal' to another city to help keep people connected --The Verge
https://www.theverge.com/2021/5/30/22460964/vilnius-lithuania-portal-poland-connection-pandemic
The Vilnius Gediminas Institute of Technology, the
Benedictus Gillis Foundation
, the
Crossroads Cross-Cultural Creation Initiative Center
and both city authorities have connected the two countries, which once boasted the second largest print of the
Polish-Lithuanian Republic after the Ottoman Empire.
Project team. The installed portal is a large-scale 'video call' device that draws the video of the connection destination in real time and sends the video of this side to the connection destination. The ancient atmosphere created by the outer frame, which looks like a lithograph, and the sense of the near future emitted by the circular display are mixed, and the unspeakable 'SF-ness' is expressed.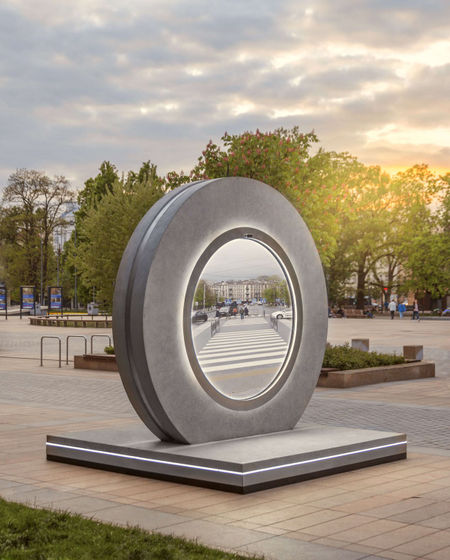 The official image movie looks like this.


PORTAL: A Bridge To The United Planet --YouTube
There are two locations on the Lithuanian side, in front of the station building of Vilnius Station, which was rebuilt in the
socialist realism
style after World War II, and on the Polish side, Lithuanian Square
, which was named after it once belonged to Lithuania. And the distance is about 600 kilometers. The purpose of the establishment is to create a 'visual bridge' that connects people from different cultures and reconsiders the meaning of unity, and is a monument that connects the two countries that once formed a republic.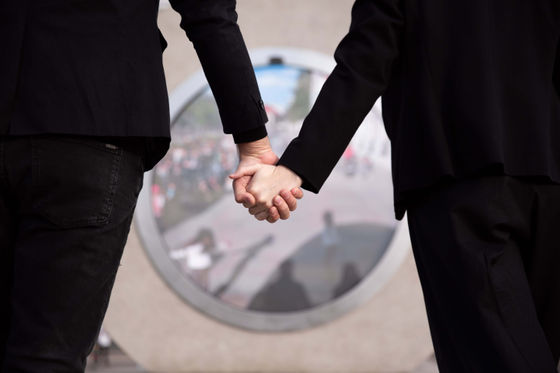 Since this project originated in Lithuania, Poland, which is closely related to Lithuania, was selected, but portals will be built in cities around the world to connect various different cultures in the future. It has already been decided to install it in Reykjavik, the capital of Iceland, and London, the capital of the United Kingdom.

'Humanity faces many potentially deadly challenges, including social polarization, climate change, and economic problems,' said Benedictus Gillis, chairman of the Benedictus Gillis Foundation. But if you take a closer look, it is not the lack of talented scientists, activists, leaders, lack of knowledge, lack of skills, but tribalism that causes these challenges, lack of sympathy and narrowness to the world. It's a perception. This narrow perception is often a border. ' In this portal, he says he wants to encourage public movements to unite cross-culturals.