Lawson's new sweets tasting review such as 'Matcha Tiramisu Tart & Matcha Mille Crepes' where you can enjoy elegant sweetness with rich Uji matcha flavor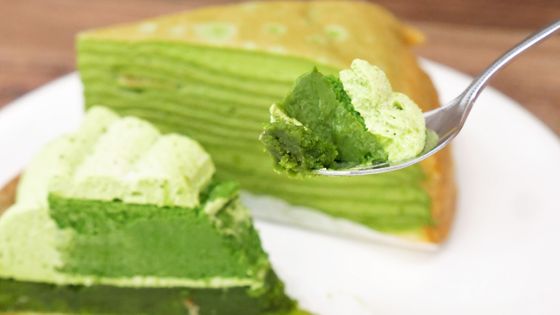 'Ya Roll Uji Matcha ' with Uji Matcha whipped cream and mousse on sponge dough wrapped with Uji Matcha ganash and crunch, and 12 layers of Matcha crepe on a tart with Tyramis mousse using Uji Matcha. New sweets using plenty of Uji matcha, such as ' Matcha Tirami Start & Matcha Milk Rape ', have appeared in Lawson from June 1, 2021 (Tuesday). Along with 'Ansark -Sweet Potato Crispy Sandwich-', which was released on the same day and sandwiched sweet potato sauce and milk cream on pie dough, let's actually eat and see what kind of taste the new sweets are finished. I did.

Ya Roll Uji Matcha | Lawson Official Website

https://www.lawson.co.jp/recommend/original/detail/1430795_1996.html
Matcha Tiramisu Tart & Matcha Mille Crepes | Lawson Official Website
https://www.lawson.co.jp/recommend/original/detail/1430794_1996.html
Answerk -Sweet potato crispy sandwich- | Lawson official website
https://www.lawson.co.jp/recommend/original/detail/1430793_1996.html
I bought 'Ya Roll Uji Matcha', 'Matcha Tiramisu Tart & Matcha Mille Crepes', and 'Ansark -Sweet Potato Crispy Sandwich-'.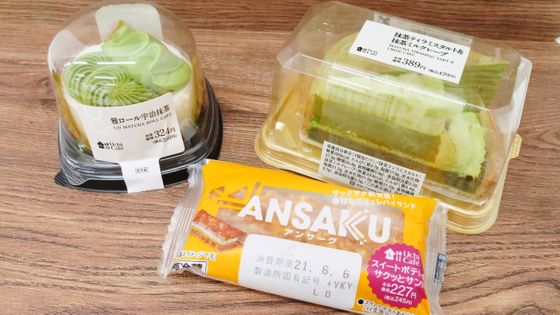 'Ya Roll Uji Matcha' is a sweet with plenty of Uji Matcha whipped cream and Uji Matcha mousse on top of a roll cake.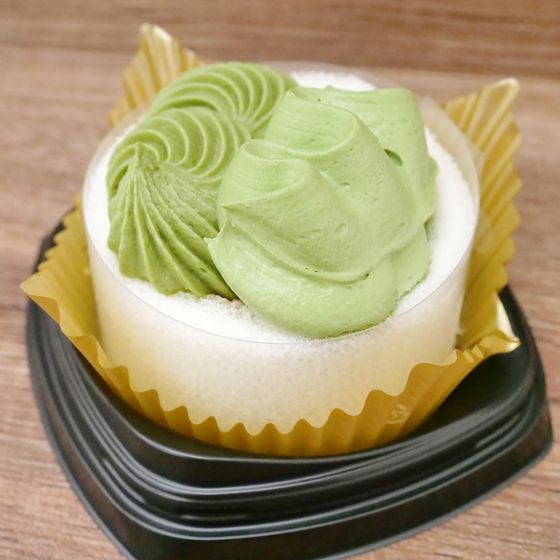 In addition to chocolate, sugar, processed egg products, milk, etc., matcha is also listed in the raw material name. Each calorie is 400 kcal.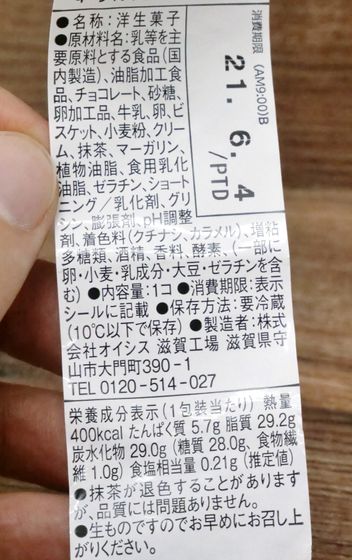 The diameter of the roll cake is about 7 cm ...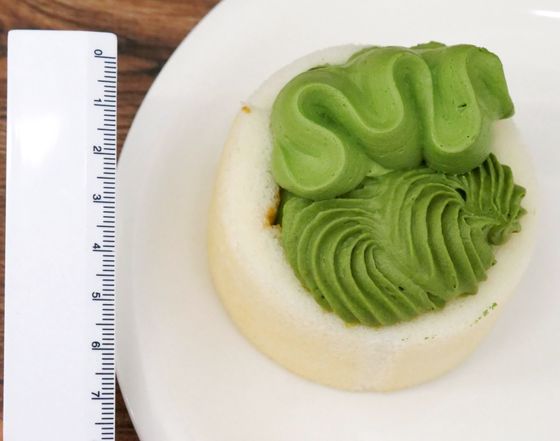 The height is about 6 cm with Uji matcha whipped cream.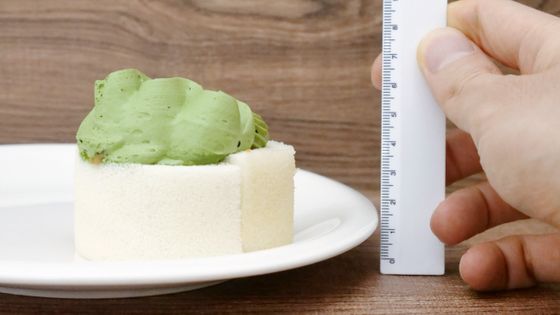 Uji Matcha Whipped Cream has a soft and light taste, and the mild sweetness spreads in your mouth along with the flavor of Matcha. On the other hand, the Uji matcha mousse had a mellow and rich taste, and it was a mousse that made the best use of the astringency of matcha.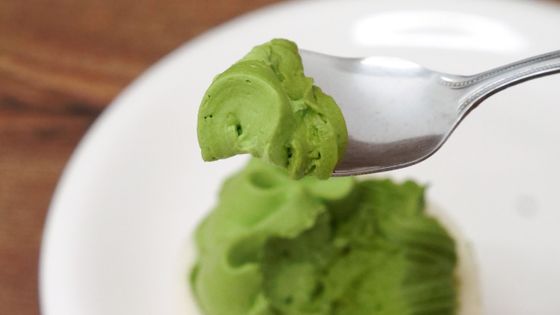 When I ate it further down, the sponge dough contained Uji matcha mousse, crunch, and Uji matcha ganache. In addition to the fluffy texture of the sponge, you can enjoy the crunchy texture of the crunch, and you can enjoy various textures and tastes with one piece, such as the combination of the mellow Uji matcha mousse and the Uji matcha ganash that feels a certain sweetness. It was a roll cake. Many mousses that give you the astringency of matcha are used, so the overall sweetness is modest.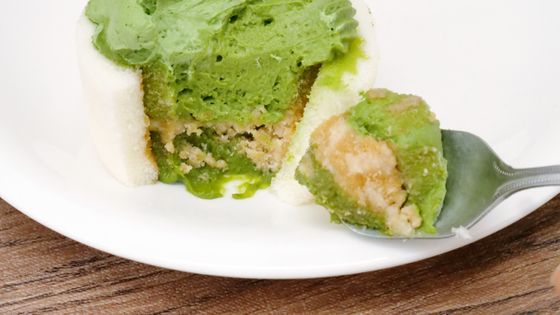 'Matcha Tirami Tart & Matcha Mille Crepes' is a matcha tart with damand dough using Uji matcha and Tirami mousse on the tart dough ...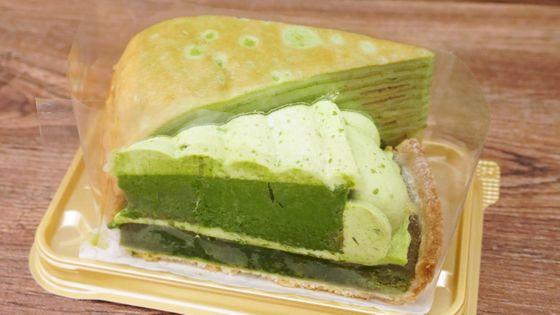 Matcha milk crepe with 12 layers of matcha crepe is included in the set.



In addition to whipped cream, eggs, white bean paste, and sugar, cheese paste, matcha, jelly, and matcha flavored powder are used as raw material names.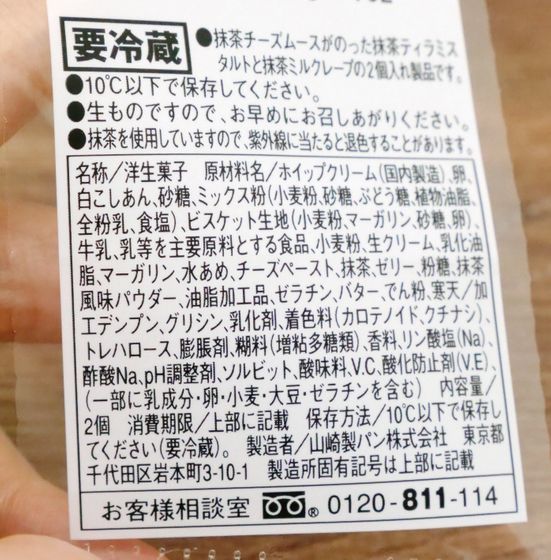 The calories are 283 kcal for matcha tiramisu tart and 293 kcal for matcha milk rape, for a total of 576 kcal.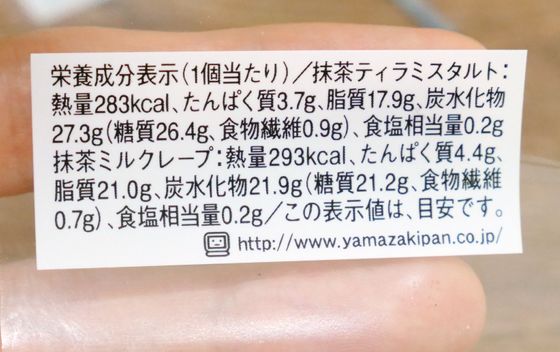 The size of the matcha tiramisu tart is about 10 cm ...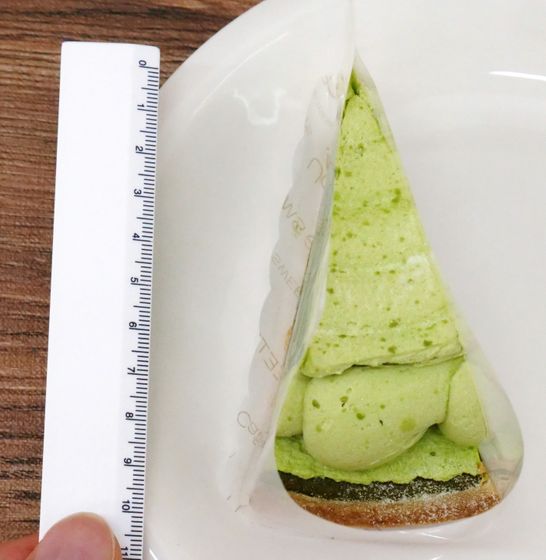 Matcha milk rape is about 12 cm.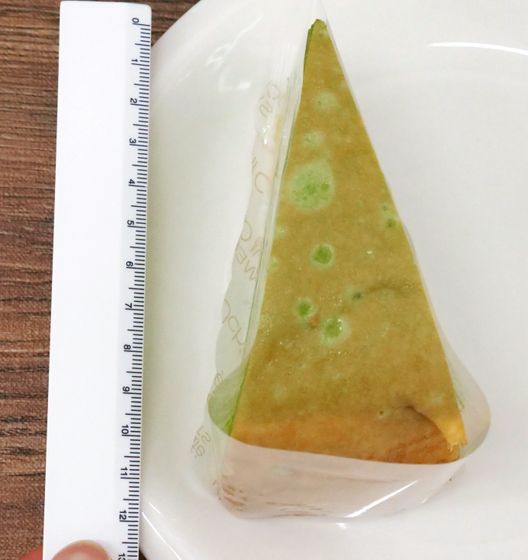 When you first try the matcha tiramisu tart, you can feel the sweetness of the top layer of matcha whipped cream and the slight cheese taste from the tiramisu mousse made with Uji matcha sandwiched underneath.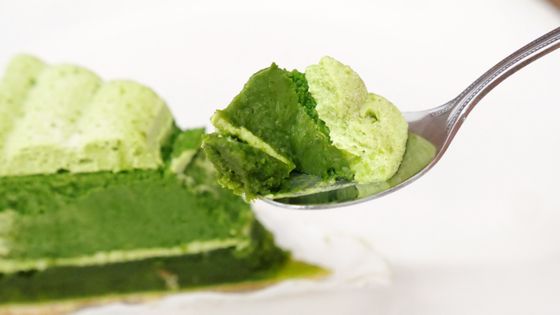 In addition, the damand dough of Uji matcha on top of the tart dough has a modest sweetness, and it is a sweet that fuses Tyramist tart and Uji matcha in a form that does not interfere with the elegant aroma and astringency of matcha.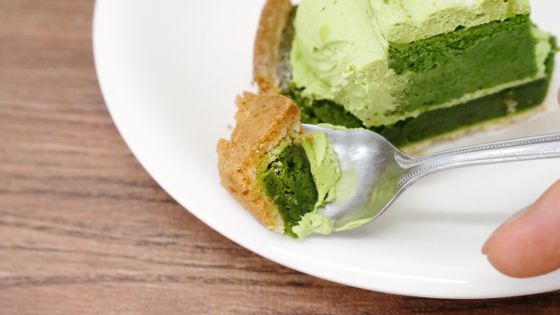 Matcha Mille Crepe is a sweet made by layering 12 layers of matcha crepe using Uji matcha.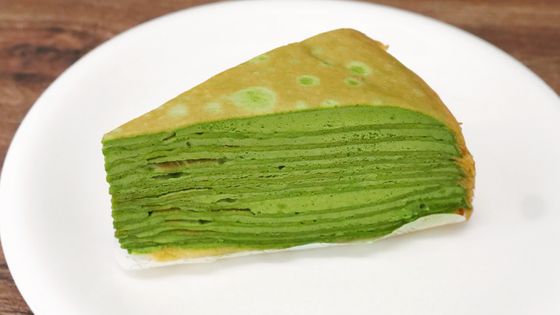 You can enjoy the unique texture of matcha crepe, which has a low sweetness and a strong matcha flavor, and milk crepe, which has multiple layers of crepe dough and cream.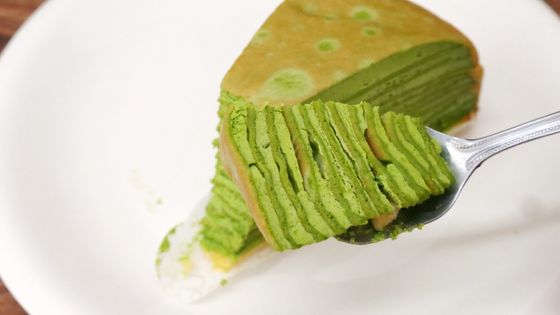 'Ansark -Sweet Potato Crispy Sandwich-' is a sweet sandwiched with sweet potato milk cream, which is a mixture of sweet potato bean paste kneaded with red azuma paste and Hokkaido cream in caramelized pie dough.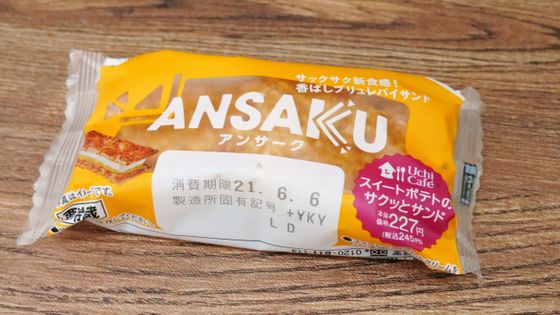 Ingredient names include puff pastry, sweet potato paste, caramel candy chips, cream, etc ...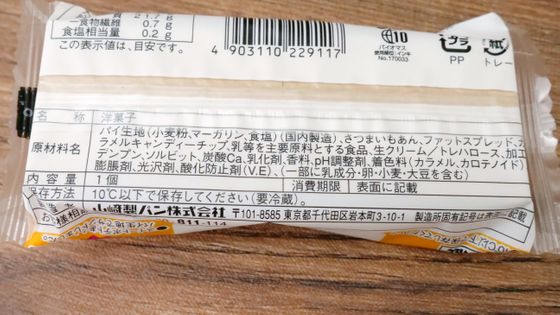 The calorie is 252 kcal per piece.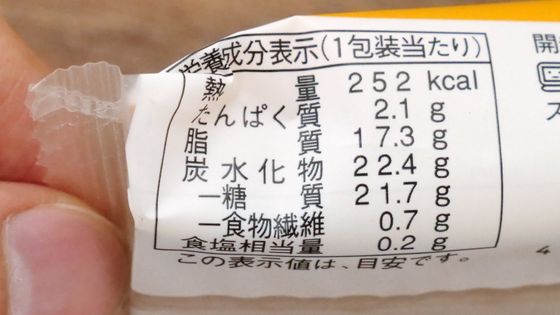 The size is about 12 cm.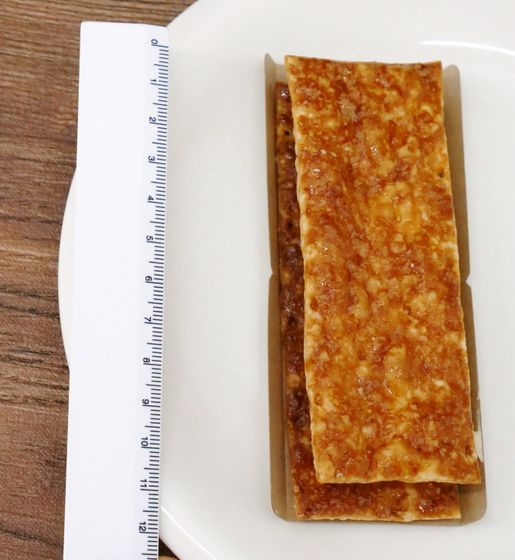 Sweet potato milk cream and sweet potato sauce were sandwiched between the puff pastries in two layers.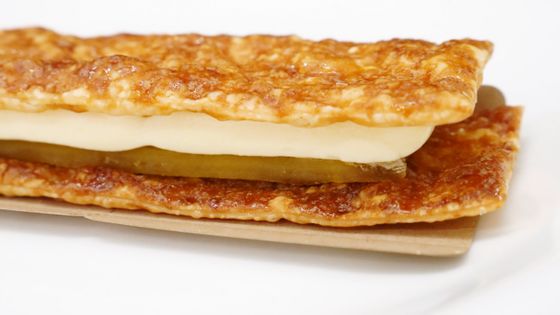 When you try it, the texture of the crispy puff pastry and the slightly sweet sweet potato flavor spread in your mouth. The sweet potato milk cream in the upper layer had a relatively modest sweetness and sweet potato flavor, and the sweet potato sauce in the lower layer emphasized the rich sweet potato sweetness.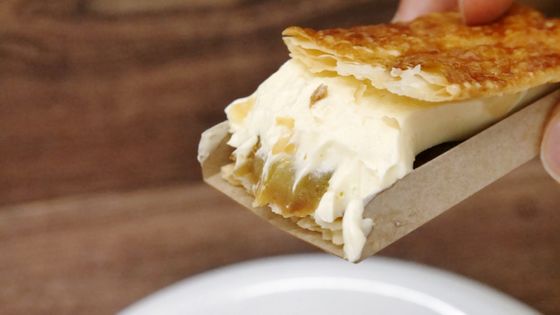 'Ya Roll Uji Matcha' (350 yen including tax) is available at Lawson stores nationwide, except for some stores. ) Can be purchased at Lawson except the Okinawa area and some stores. Both will appear on June 1, 2021 (Tuesday), and sales may end without notice depending on the region.