HARIO's 'Milk Dashi Coffee Pot' Review that makes it easy to make 'Milk Dashi Coffee' that is not watered coffee at home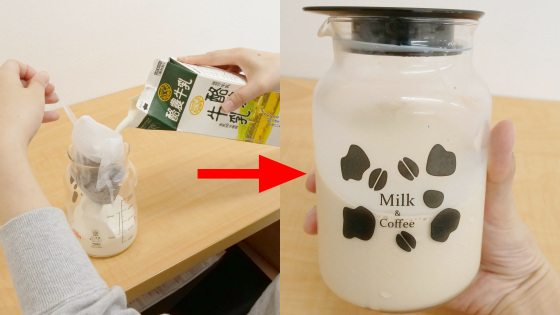 When making iced coffee or iced cafe au lait, you run into the problem that adding ice to the extracted hot coffee makes it watery. HARIO's ' Milk- Draining Coffee Pot' is a convenient item that solves such problems, and you can easily make milk-draining coffee, not just iced coffee, just by pouring cold milk. I don't use sugar or water, so I tried using this pot to actually drink milked coffee, which conveys the taste of coffee directly.

Milk out coffee pot --HARIO Co., Ltd.

https://www.hario.com/pickup_MDCP.html
The package of the coffee pot with milk looks like this.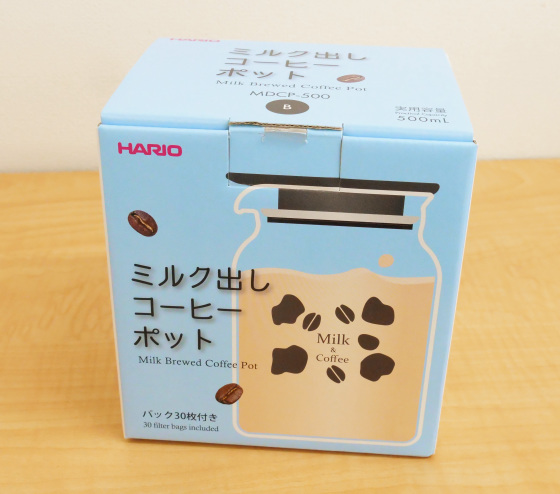 Inside was a pot, a lid, and a coffee pack of 30 pieces.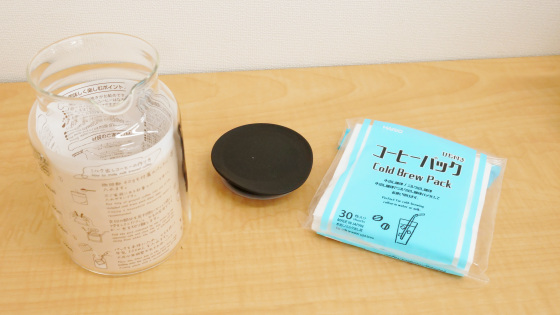 The pot is made of heat-resistant glass, the heat-resistant temperature difference is 120 degrees, and the practical capacity is 500 ml.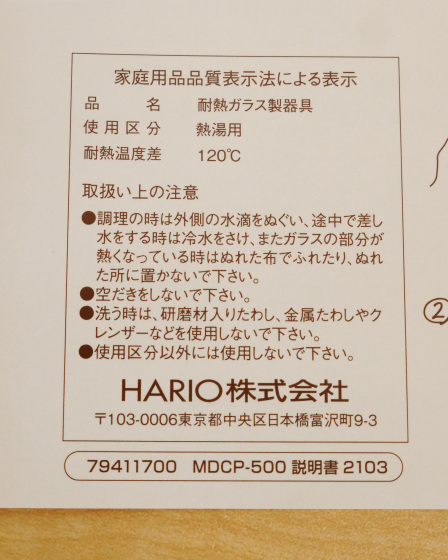 The coffee pack looks like this.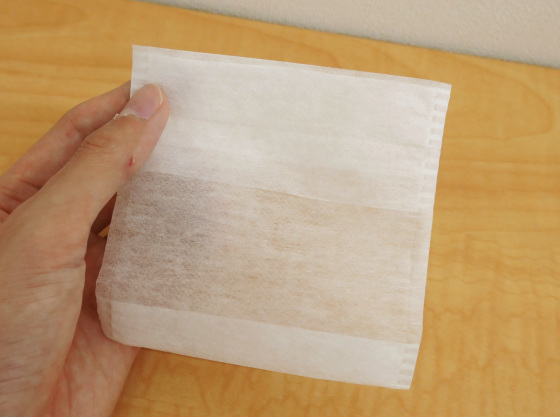 The paper in the pot describes how to make milk soup stock, so we will actually make it with reference to this.



To make milked coffee, use coffee powder ...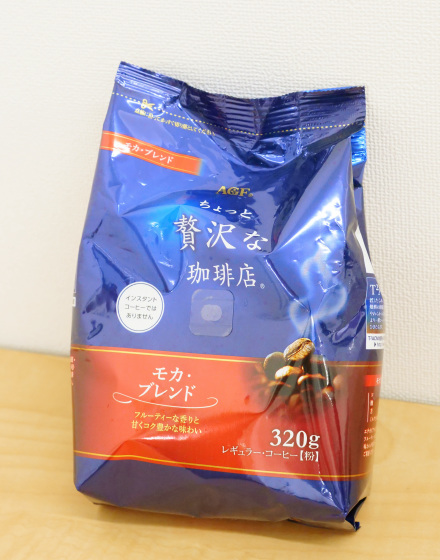 Prepare milk with no ingredients adjusted.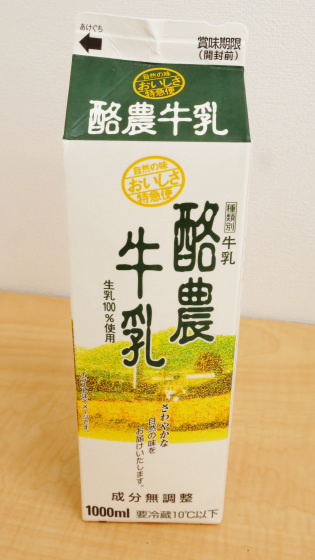 First, put 40g of coffee powder in a coffee pack.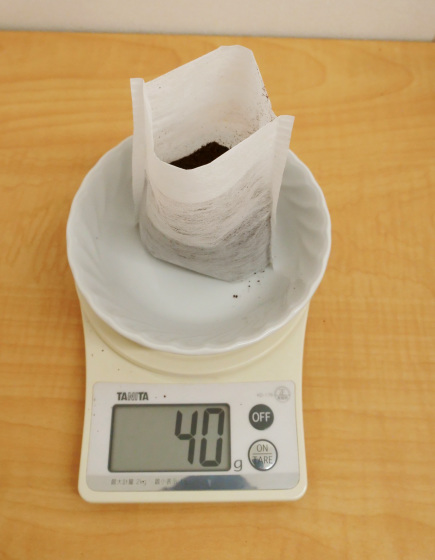 Then turn the edge of the coffee pack over ...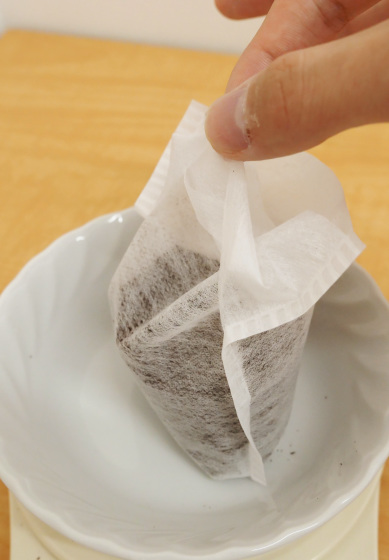 Put the lid on the top like this.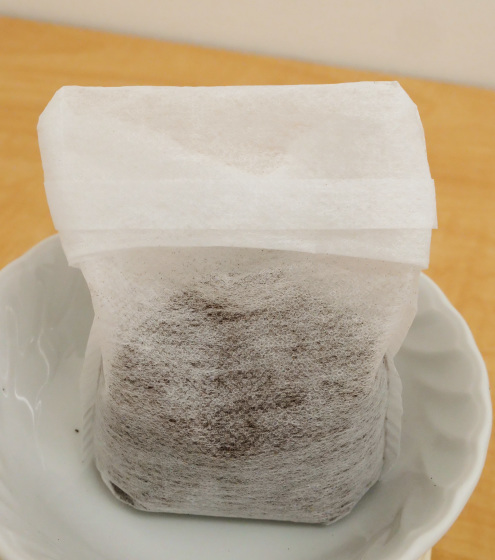 One of the strings attached to the top ...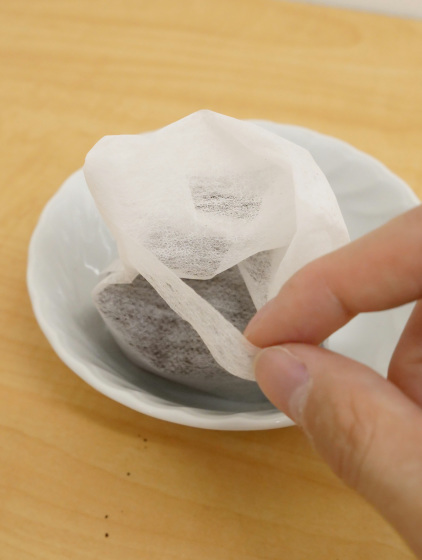 Cut with scissors.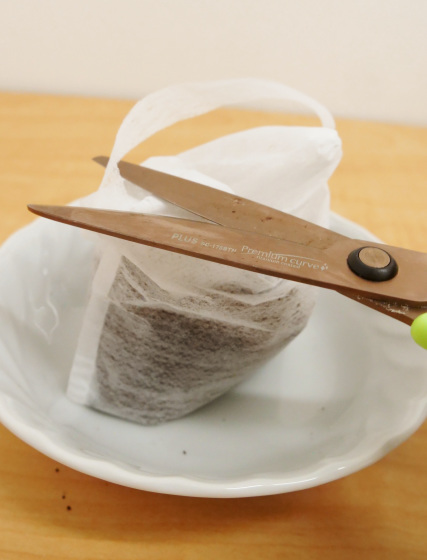 Only one side of the string was cut off like this.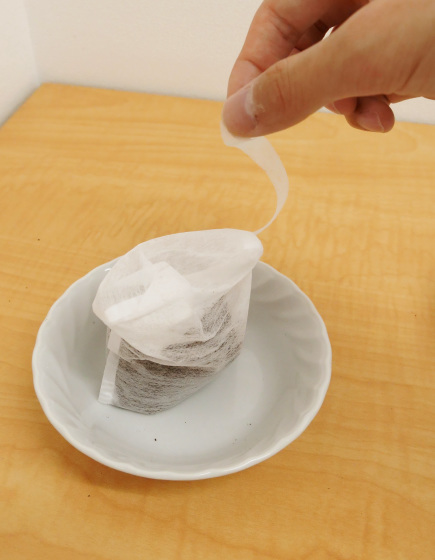 Next, hold the coffee pack string and put it in the pot, and add 500 ml of milk.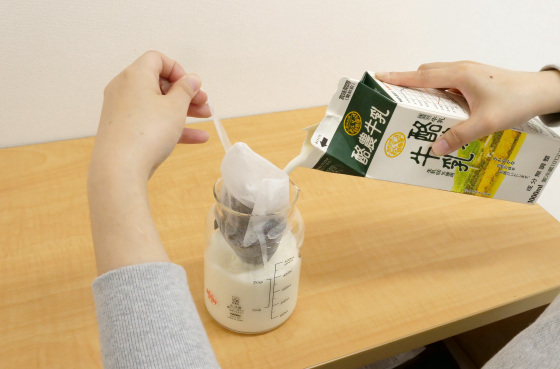 After putting it in, slowly submerge the coffee pack with a spoon or the like.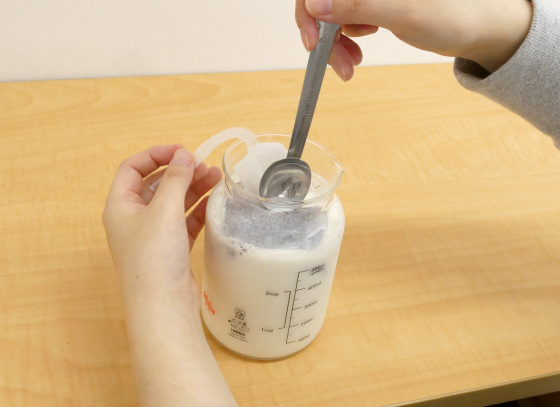 With the coffee pack soaked in milk, cover it so that the string goes out ...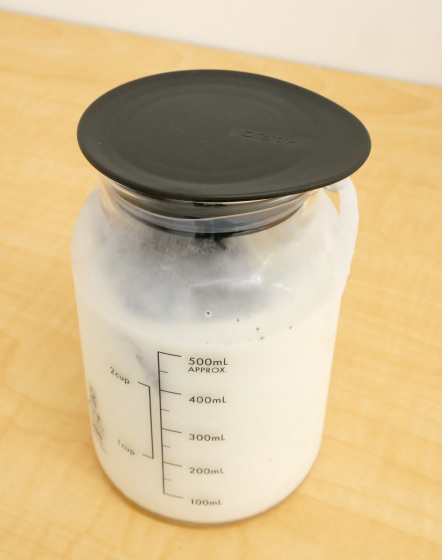 Place in the refrigerator and extract for 8 hours.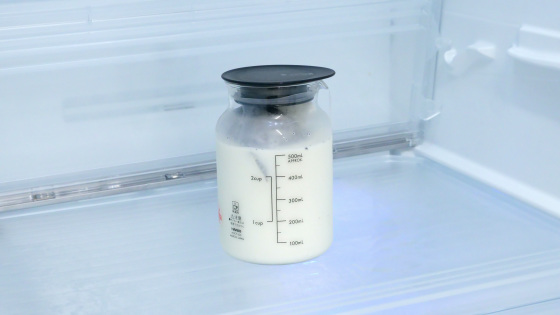 After 8 hours, it will look like this.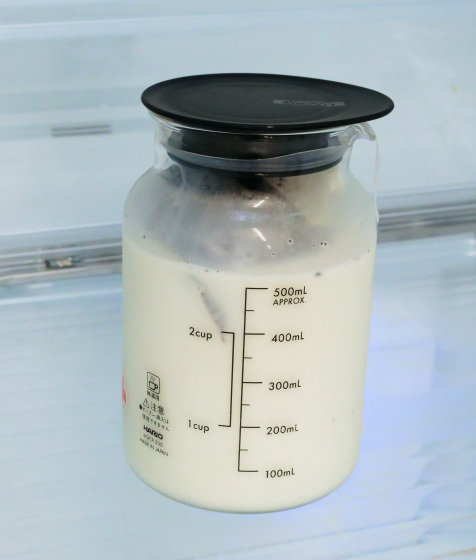 Remove the coffee pack immediately.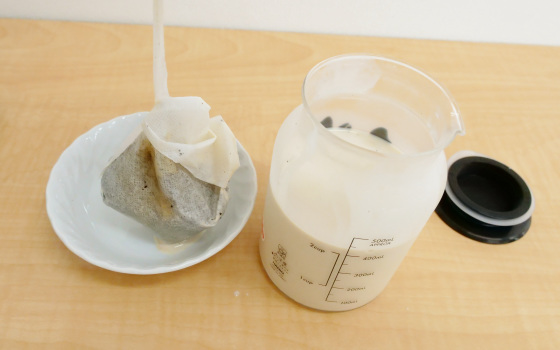 When you take a sip, the milk is strong because it is just 'milking out', but the finish is such that you can enjoy aroma-rich coffee supported by the creamy aroma of milk. At first glance, the coffee looks weak because the color is light, but the milk is not overstated, the bitterness of the coffee is not lost, and the taste is deeper.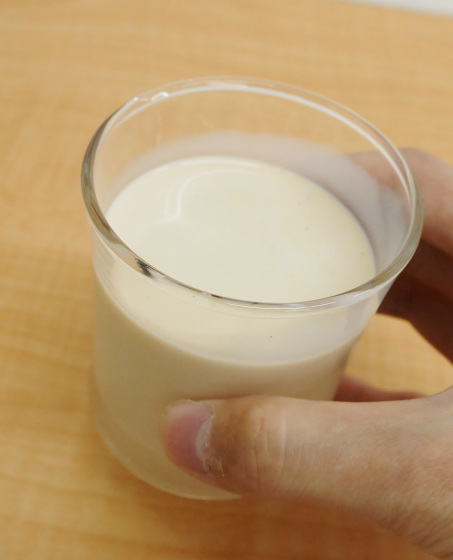 When I compared the coffee with milk (left) and the coffee with paper filter and milk (right), the one with hot water still felt watery, so the one with 'milk' The result is that the richness feels lighter than that.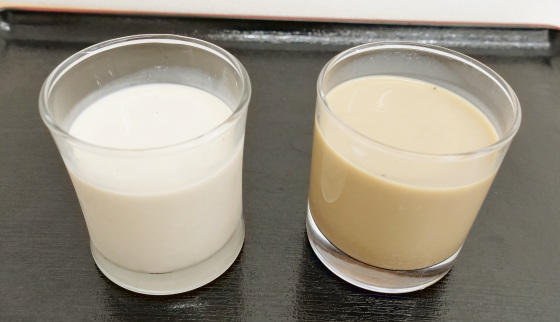 The milk-out coffee pot is recommended for people who usually add milk to coffee or who want to enjoy a different taste of coffee.

Milk out coffee pots can be purchased at the HARIO official online shop,
and 30 coffee packs and a set of pots
are sold for 1650 yen including tax, and
only 30 coffee packs
are sold for 275 yen including tax.