I tried using "Vietnamese coffee set" which Vietnamese coffee can enjoy at home at the habit of making condensed milk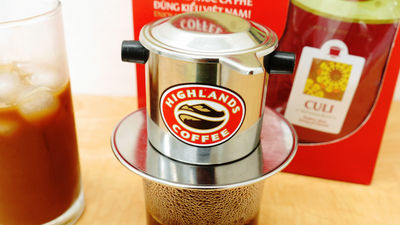 "Vietnamese coffee" is a coffee drunk with condensed milk (condensed milk) in a coffee like a thick espresso which is extracted with a combination filter made of stainless steel or aluminum. In Japan it is also possible to drink at a Vietnamese restaurant, often provided with a small filter on top of the cup, you can taste exoticism with a rich coffee, but "at home slowly Vietnam I could not drink coffee ...... "So I tried trying to get a set of Vietnamese coffee stainless steel filter and make delicious Vietnamese coffee without going to the store.

The Vietnam coffee set I ordered arrived.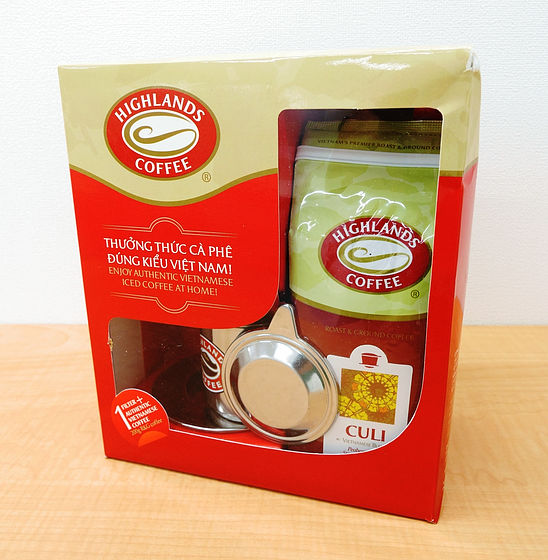 Instant opening.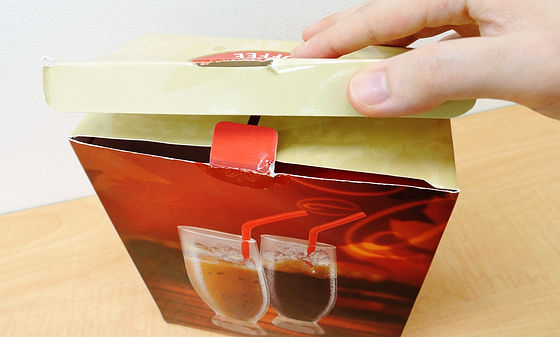 Inside was a stainless steel dripper and coffee beans for Vietnamese coffee. Condensed milk must be purchased separately.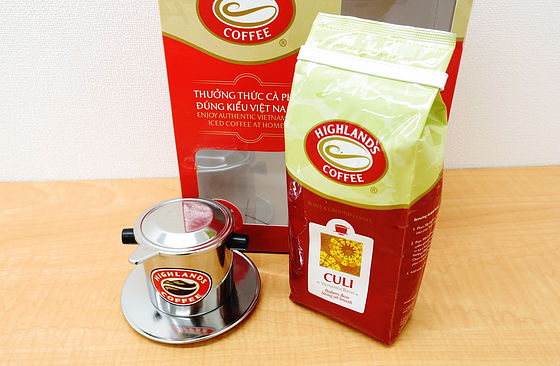 Although instructions are not included, the direction of coffee was written in Vietnamese and English on the side of the box.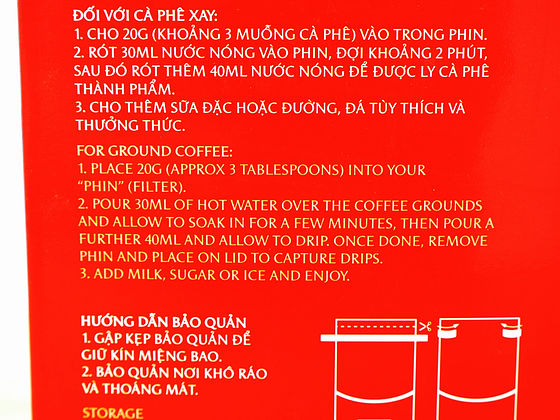 The dripper can be disassembled into four parts like this. It does not use a paper filter, and extracts coffee from a hole that is available in the dripper.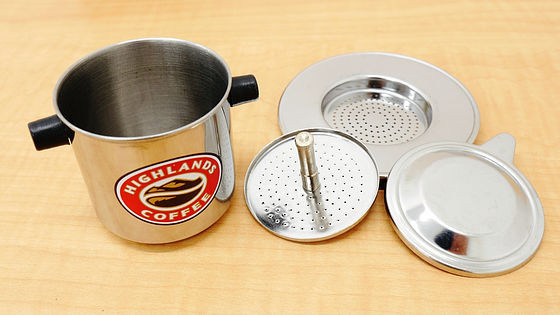 I opened the coffee beans with chokichoki.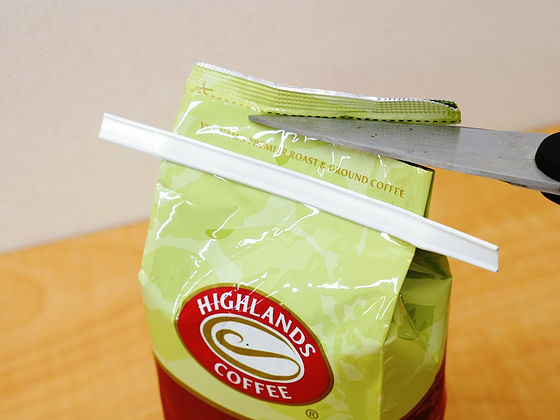 Sweet vanilla-like scent a little different from common coffee beans.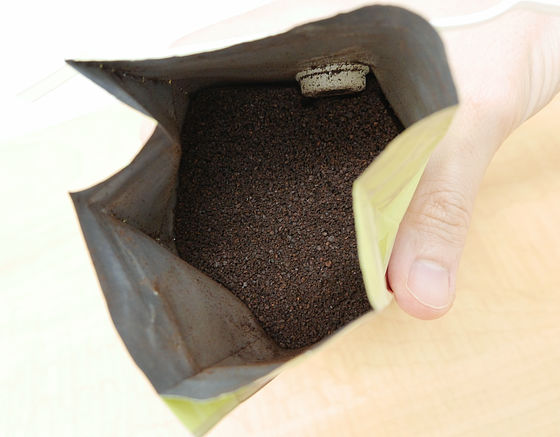 Contents amount is 100 g.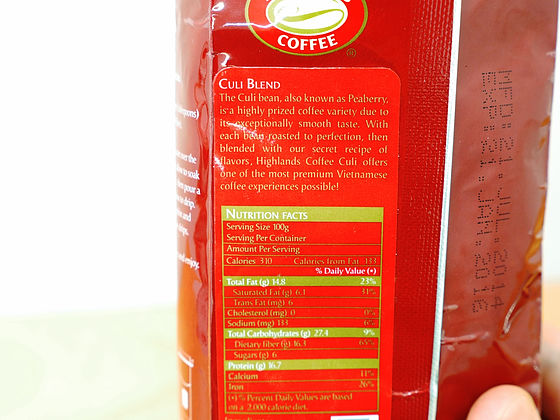 This time UCC Ueshima Coffee has releasedVietnamese coffeeI will make it according to the item of. First let's keep the pig inside the filter ... ...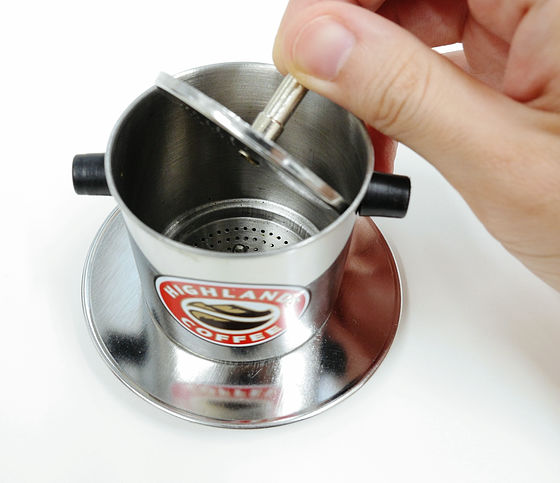 Weigh from 12 g to 15 g of coffee beans per serving. Even if you use another coffee bean if it is a ground coffee bean.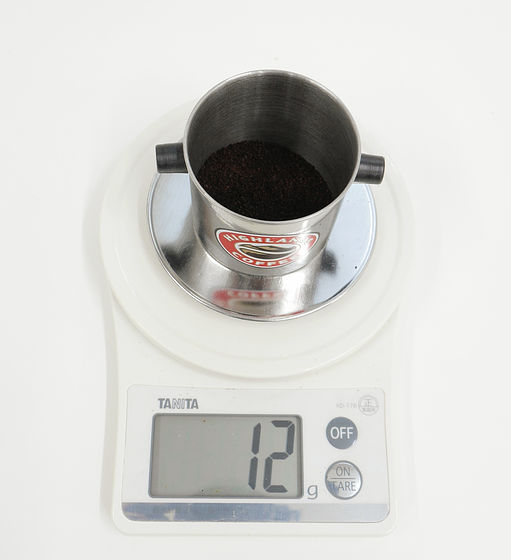 Close the inner pig with coffee beans. It is supposed to be tightened with screws, the extraction time is so long that it tightens tightly, and the extracted coffee becomes dense.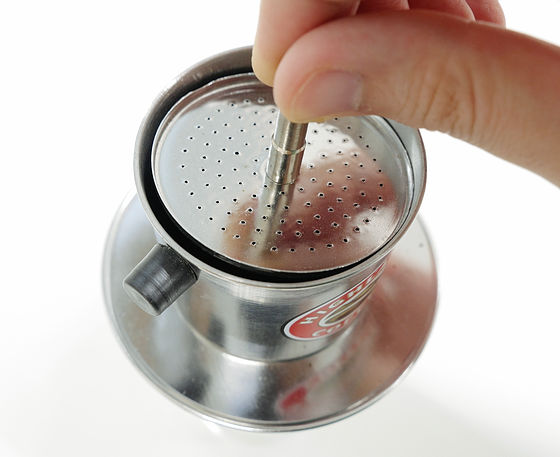 Continue milk essential for Vietnamese coffee is put in the cup beforehand, about 20g - 25g per cup. Even if we do not measure it exactly, it is a standard as "the bottom can not be seen". In addition, using condensed milk instead of milk seems to be because fresh milk was difficult to obtain in Vietnam. Easy to use transparent cups, but ordinary coffee cups are OK. Also, condensed milk has sweet and sugar-free type, but it is sweet type that is used for Vietnamese coffee, so be careful.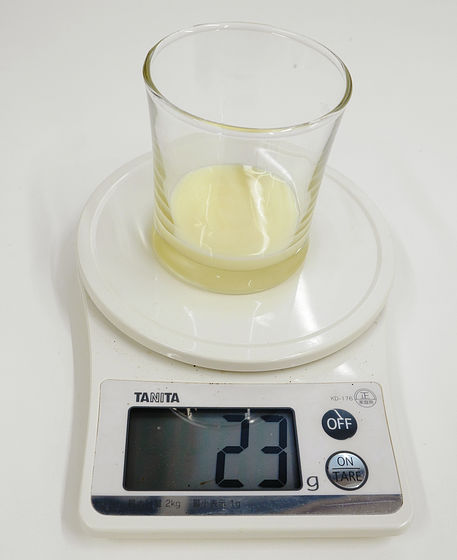 Place a filter with coffee beans on top of the cup filled with condensed milk.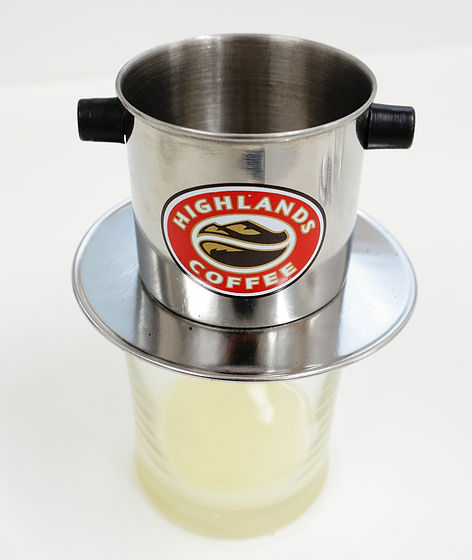 How to put the coffee is easy, first put a little hot water, steam for about 30 seconds.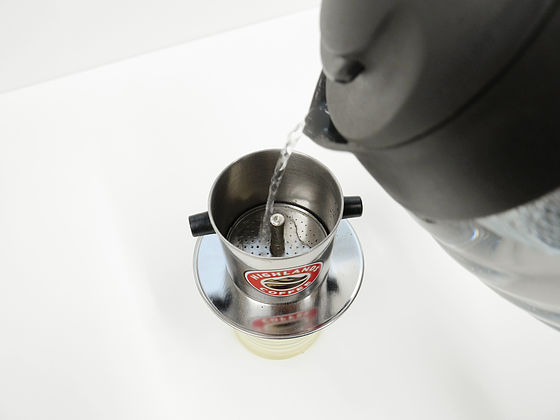 After that, if you put a cup of hot water in the filter, just wait until the extraction is over with the lid. Unlike ordinary coffee it takes about 5 to 10 minutes to extract. Even in Vietnamese restaurant and so on, coffee is being extracted in many such situations during filtering, so we can taste the mood of the shop at home.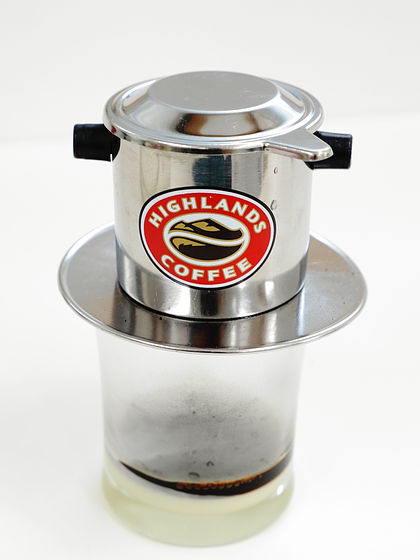 Open the lid after the coffee extraction ... ...



If you put a filter on it you can open it without polluting the desk.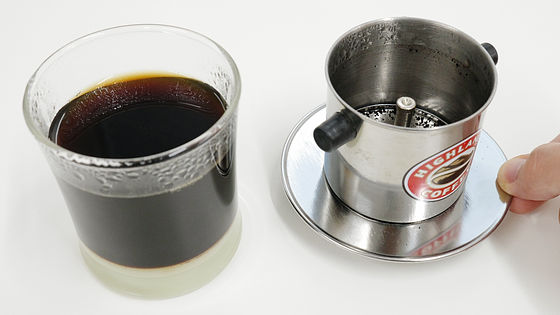 If you mixed the condensed milk accumulated at the bottom well with a spoon etc ... ....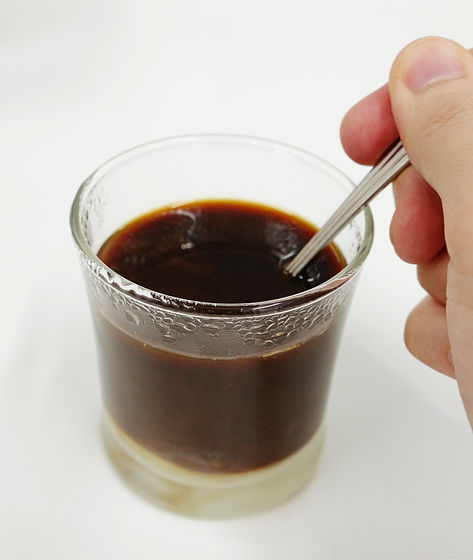 It is completion of Vietnamese coffee!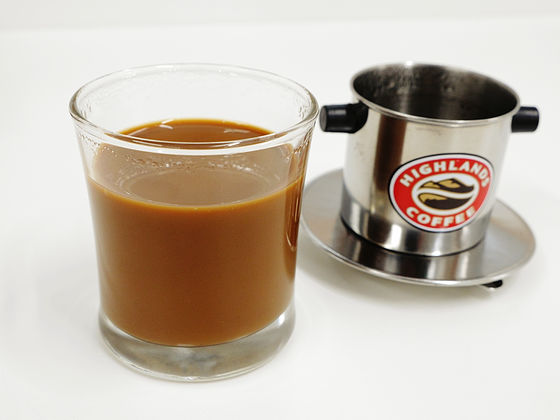 When I drink it, there is a different body than milk and coffee. It is not sweet enough for plenty of condensed milk, and Vietnamese coffee of quality that comes out in the shop is made. Because I did not use a paper filter, I was worried that "coffee powder is falling ... ...", but it is almost unnecessary and the inside of the mouth does not become powder like in the mouth did.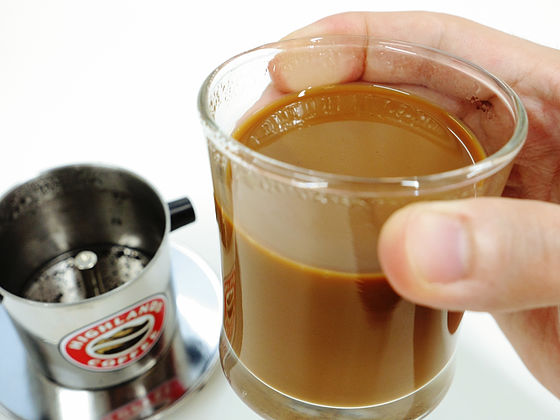 In addition, if you want to drink with ice, put it in a glass filled with ice with Vietnamese coffee made according to the procedure of hot and mixed condensed milk.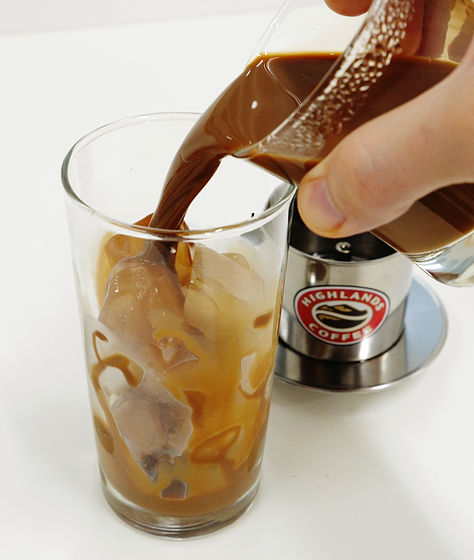 When I drank it became sweet and crispy with being chilled, so I got to drink gokogoku. Ice is recommended when it is hot.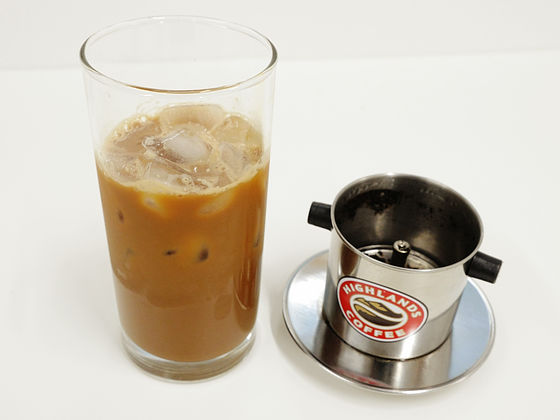 Regarding care, remove the inner pig ... ...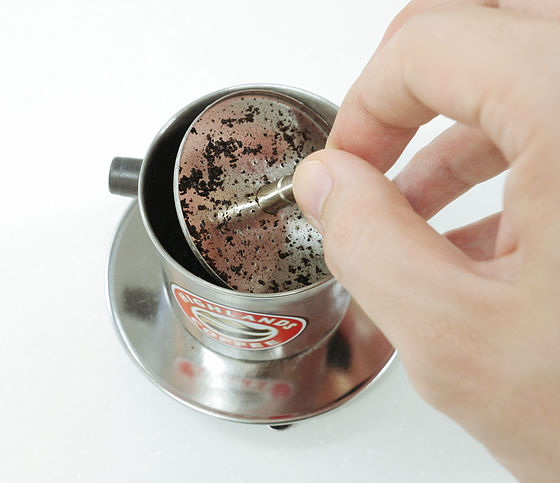 Take the coffee beans from the dripper.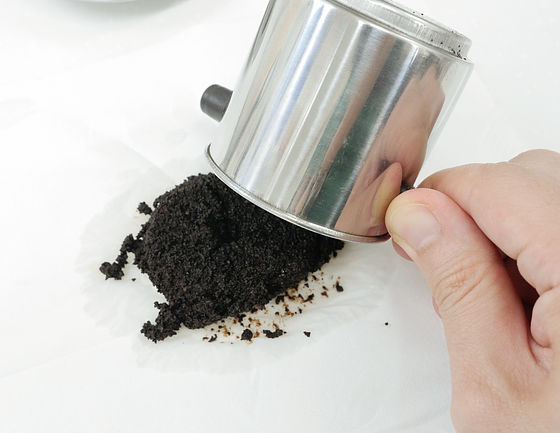 Afterward turn over and it will be beautiful if it flows with water. Coffee beans may get caught in the hole, but in general it can be flushed with water and even if the powder is clogged it was easy to stab it with a toothpick.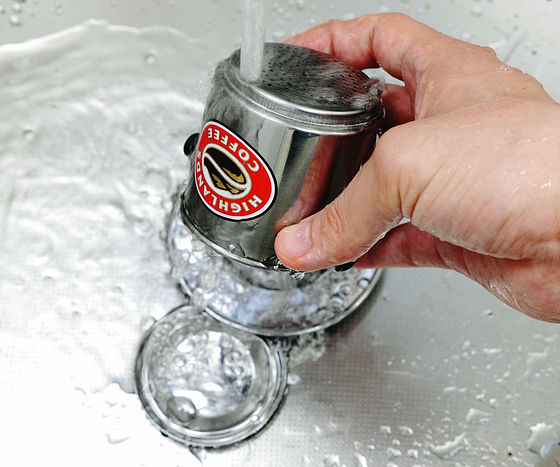 In addition, the set of stainless steel filter and coffee beans used this time is sold for 1680 yen at Amazon.

Amazon.co.jp: Vietnam Coffee Filter Dripper Coffee Set with Box (CULI Kuri Bista) HIGHLANDS COFFEE Stainless Steel Filter: Home & Kitchen