"Drip decanter" made by Harrio Glass that makes it easy and fashionable to wish to drink a good coffee review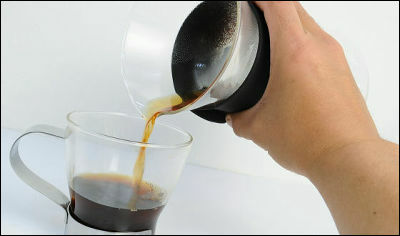 "I do not want to drink coffee if it does not smell well, but it is awkward for dripping and drinking a bit at a time." Recommended for those who say "V 60 drip decanter(2037 yen including tax) ". Since dripper and decanter are set, you can put about 700 ml of coffee at once, so you can easily make a lot of drip coffee, drink alone and share it with friends and colleagues.

The package looks something like this.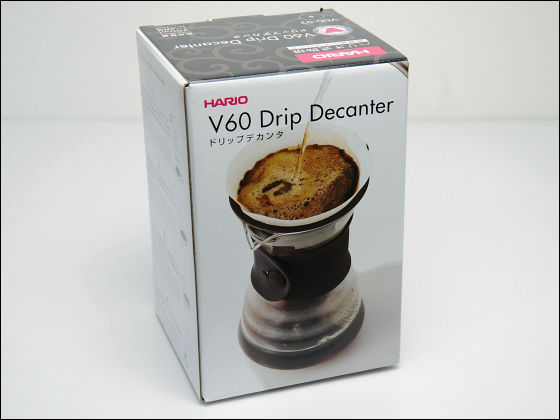 Besides the decanters, the contents are dripper, silicone cover, filter, instructions.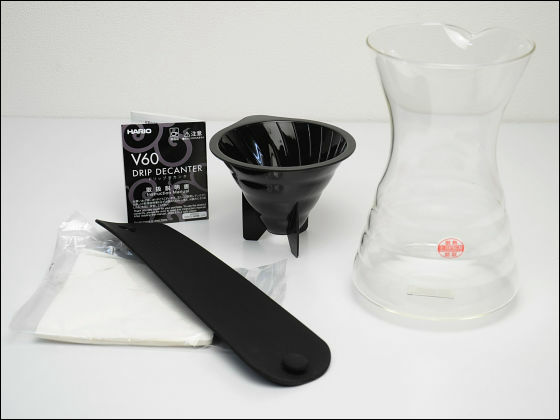 Decanter's practical capacity is about 700 ml, about 2 cups of "Tall" of Starbucks.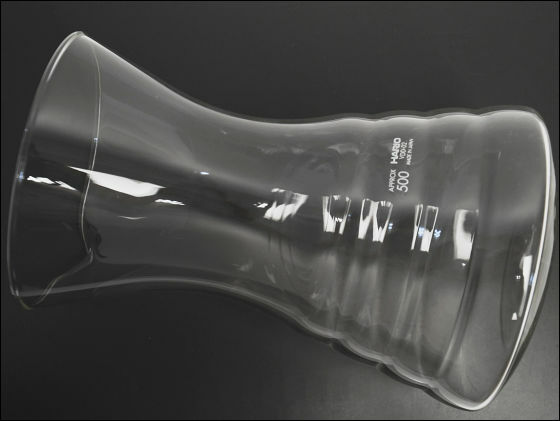 Heat resistant glass is used, so even if you pour hot water OK.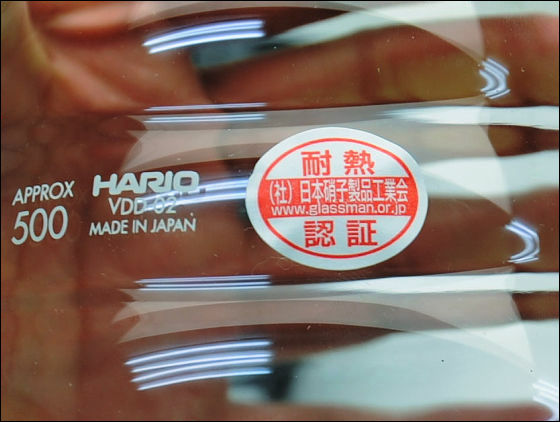 So, it is the cover made of silicon which is able to solve the problem "Can not have the container heated and get it?" This heat resistant temperature is about 180 ℃.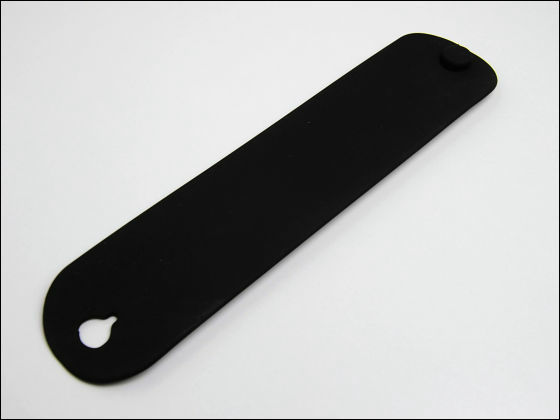 By winding a silicone cover over the constricted part of the decanter, the heat of the coffee in the inside is hard to be transmitted to the hand.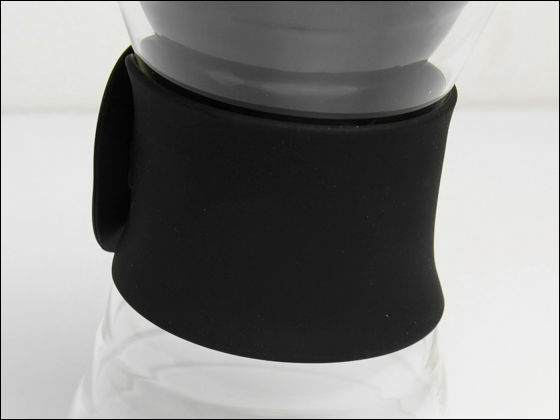 The dripper is like this. Because one large hole is open, you can make your favorite taste by adjusting the speed of pouring hot water.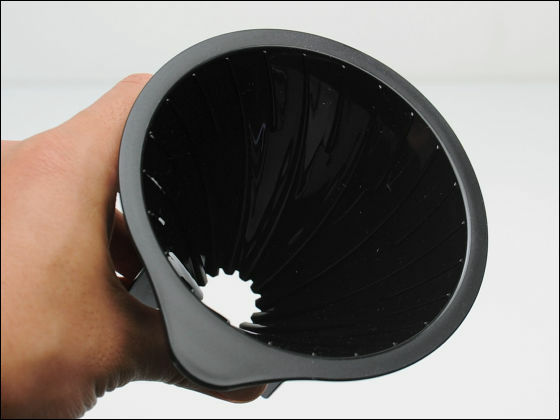 Since 10 paper filters are included, if you have beans, hot water and cups you can buy a decanter and put coffee in the soup.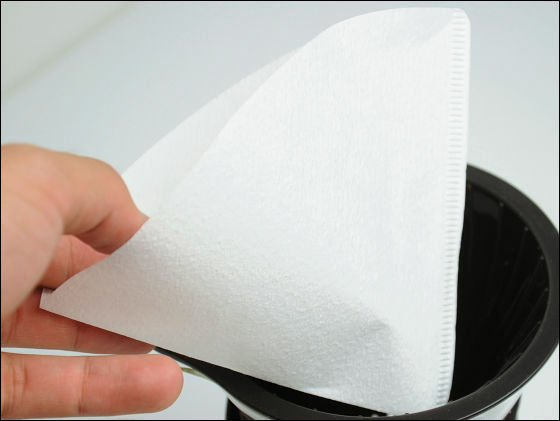 Drop coffee beans.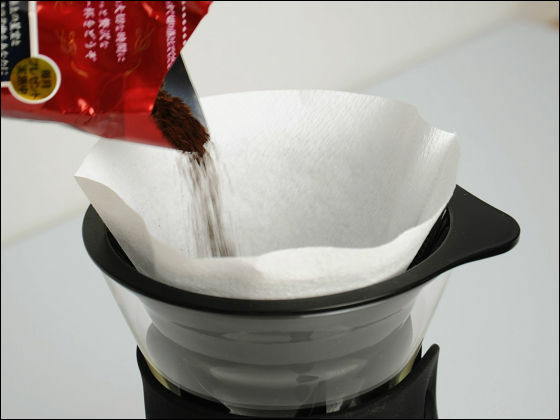 Just pour hot water afterwards.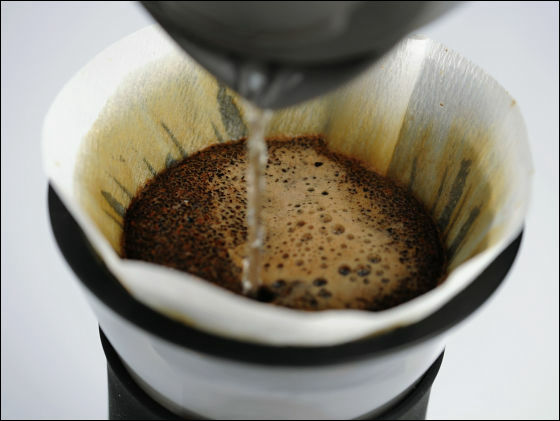 Coffee will accumulate below like this.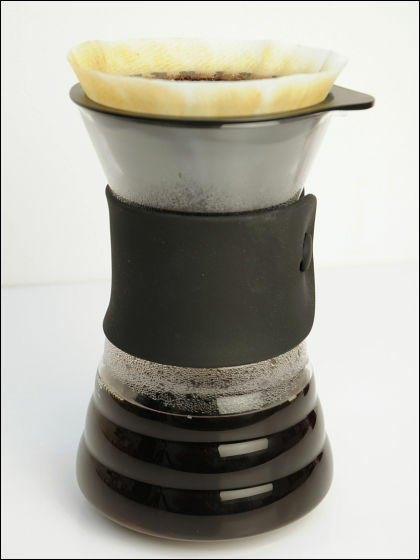 As much as you want, put it in a cup and drink it. With this, it is no longer a situation that "I do not have enough coffee!"



Please enjoy the rich fragrance of freshly drip coffee to your heart 's content.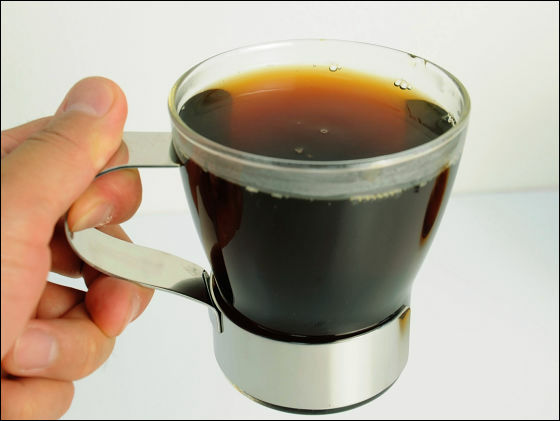 It seems to be easy to use when you want to prepare plenty of coffee to do work that requires concentration for a long time or when you want to enjoy with "friends and cafes" feeling with friends and family.