Google and Samsung integrate platforms for smartwatches to improve power efficiency and performance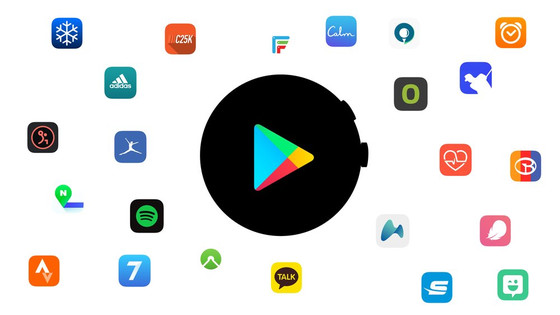 At the keynote speech of Google's annual developer conference 'Google I / O 2021
', which is being held from May 19, 2021 (Wednesday), Japan time, Google is a software platform for smart watches '
Wear OS by Google'
Announced the renewal. It also revealed that as part of the Wear OS renewal, it will work with Samsung to build a new integrated platform.
What's new for Wear
https://blog.google/products/wear-os/wear-io21/
Google said, 'This time, we have integrated the strengths of Wear OS by Google and Tizen into one platform. By working together, we can take advantage of each strength to achieve faster performance, longer battery life, and more. We can provide an experience that allows you to use many apps, 'he said, and revealed that it will integrate the unique software platform' Tizen 'used in Samsung's smart watch' Galaxy Watch 'series. ..
We're combining the best of @wearosbygoogle and @SamsungMobile Tizen into a unified wearable platform. ⌚ Apps will start faster, battery life will be longer and you'll have more choice than ever before, from devices to apps and watch faces. # GoogleIO pic.twitter.com/vj2aYZD81x

— Google (@Google) May 18, 2021


Google and Samsung teams have worked together to bring apps up to 30% faster on modern chipsets, resulting in smooth UI motion and animation, Google said. In addition, by optimizing the OS and utilizing the low power consumption hardware core, the continuous drive time of the smartwatch has been extended. Even if the heart rate sensor is continuously operated during the day and the sleep is tracked all night, it seems that it succeeded in extending the battery life to the level where the battery still remains the next morning.

The following movie explains how Wear OS, the biggest update in history, has evolved.

Now is the time: What's new with Wear | Session --YouTube


Switching between apps is now easy with a double tap on the side button.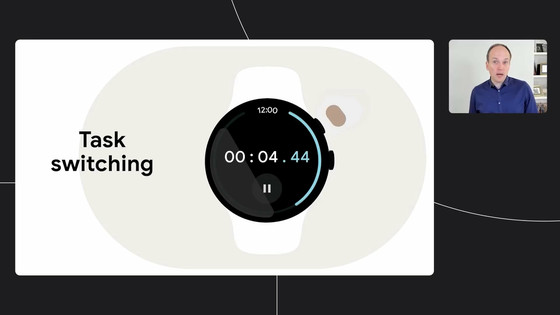 In addition, a new feature called 'tiles' that displays only the most important information from the app will give you instant access to the information you want to see.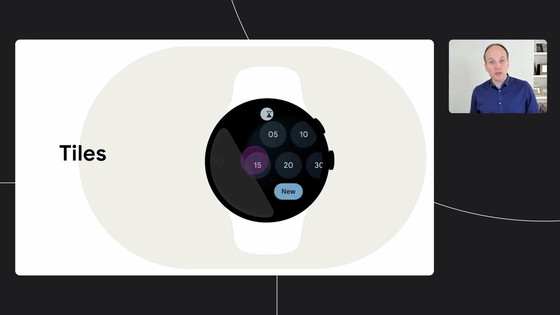 The link with service apps provided by Google, such as Google Maps, Google Pay, and YouTube Music, has also been significantly revised. In addition,
Fitbit
acquired by Google has been added as a default app.


On the integrated platform, not only Google and Samsung, but all device makers can add a customized user experience. Since developers can freely develop what kind of smartwatch to install, what kind of application to run, what kind of UI to make, etc., Google is appealing that there will be more choices than ever before.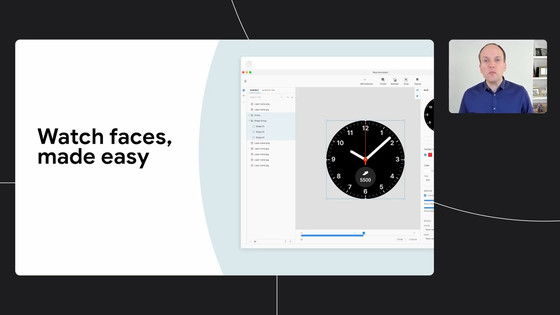 The new Wear OS will be supported in more countries and languages, and a new API will be released that will make development much easier.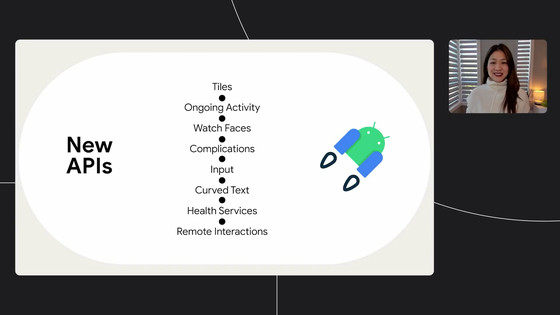 You can see Google's keynote below, and the Wear OS part starts around 1 hour and 30 minutes.

Google Keynote (Google I / O '21) --YouTube