Samsung announces new UI 'One UI Watch' for smart watches, compatible with new platform jointly developed with Google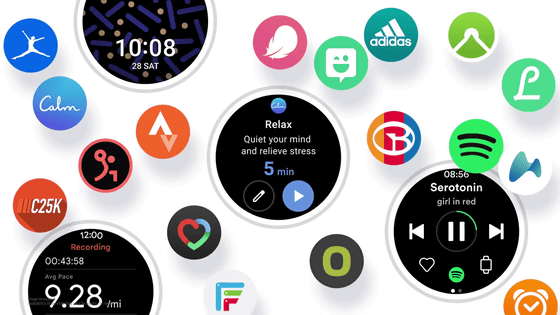 Samsung will hold a new UI for smart watches ' One UI Watch ' in the online exhibition of the world's largest mobile phone related exhibition 'Mobile World Congress (MWC)' to be held from June 28th to July 1st. Announced. One UI Watch is characterized by being compatible with a new platform being jointly developed with Google, and will be installed in the 'new Galaxy Watch' that will be unveiled for the first time in the 'Unpacked' event scheduled to be held by Samsung in the latter half of the summer of 2021. Will be done.

MWC 2021: Samsung Presents New Watch Experience With a Sneak Peek of One UI Watch – Samsung Global Newsroom
https://news.samsung.com/global/mwc-2021-samsung-presents-new-watch-experience-with-a-sneak-peek-of-one-ui-watch

Samsung's new Google-based smartwatch software addresses a lot of old annoyances --The Verge
https://www.theverge.com/2021/6/28/22550828/samsung-mwc-2021-one-ui-watch-smartwatch?scrolla=5eb6d68b7fedc32c19ef33b4

Time's up for Tizen – Samsung Announces New'One UI Watch' OS
https://www.techadvisor.com/news/wearable-tech/samsung-one-ui-watch-mwc-2021-3806151/

One UI Watch is a UI skin that can be used on the 'Platform for smart watches jointly developed by Google and Samsung (official name is undisclosed)' announced in May 2021. This co-developed platform for smartwatches is a platform that integrates Google's 'Wear OS by Google ' and Samsung's ' Tizen ', which increases app launch speed by up to 30%, smoothes animation, and OS. Optimization etc. are done.

Google and Samsung integrate platform for smartwatch, improve power efficiency and performance-GIGAZINE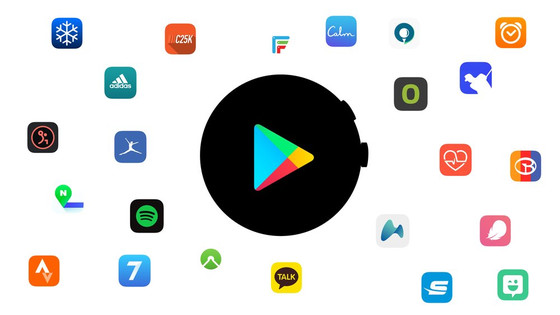 According to Samsung, One UI Watch is characterized by the fact that it can be combined with the new platform under joint development to provide an unprecedented Galaxy Watch experience. If you install the One UI Watch compatible app on your smartphone, this app will be quickly downloaded to your smartwatch and you can change the settings from your smartphone. Furthermore, if you block notifications and messages on the smartwatch side, the same settings will be reflected on the smartphone side as well.

Seamless Experience-YouTube


Another advantage of adopting an integrated platform co-developed with Google is Samsung's 'support for third-party apps.' Fitness apps such as Adidas Running, GOLFBUDDY Smart Caddie, Strava, Swim.com on Google Play, lifestyle apps such as Calm, Sleep Cycle, and music apps such as Spotify, YouTube Music, etc. It will be realized.

App Ecosystem-YouTube


In addition, One UI Watch has also revamped its UI design tools for developers, allowing them to create UIs that match the mood, activity, and personality of consumers.

Watch Face Design Tool-YouTube


The new Galaxy Watch with One UI Watch will be unveiled at the 'Unpacked' event in late summer 2021.